Guest post by Nicole Alexander, author of River Run.
Australia has such a rich history. A history that goes beyond convicts and the military and our beach hugging colonies. Our extraordinary pastoral history and the colourful and resilient characters that populated it have created some of Australia's most distinctive stories and legends, narratives that weave together Australia's First people, squatters, farmers, graziers, business owners and new settlers. And I guess in saying that I could be talking about the bush today or our agrarian history over one hundred plus years ago.
When we talk of rural Australian history, ultimately we are talking about people who literally carved a place for themselves and their families with their bare hands in the Australian bush. And for a determined few, with great grit and an element of luck, managed to survive in one of the world's harshest environments. There is such a wealth of historical information to draw on when it comes to thinking about a new novel that often I find it difficult to choose what topic and issues should form the muscle and sinew around my narrative and characters.
As always, it's in conversation that I find a seed of an idea. Last year, a conversation with my father, Ian, led to the idea that would become my seventh novel, River Run.

In the 1940s and 50s, there was concern in many parts of Australia that there may be an invasion, specifically from Indonesia. We wonder at that attitude now, but Soviet Russia had been on the rise since 1920, with Mao's Communist China formed in 1949. Suddenly our fear of the 'yellow peril' (the Japanese during WW11) was replaced by a suspicion of communism, 'reds under the beds'. There was an active Communist Party in Australia which Menzies tried unsuccessfully to ban in the early 1950s, a fear of new immigrants flooding our shores from European countries, and next door was Indonesia, the largest non-ruling Communist party in the world until the 1960s. The end of the Second World War heralded the Cold War era.
And so that idea became River Run.
In the 1940s on hearing talk of communism and the perceived threat of invasion, my ten-year-old father stole tinned food from the pantry and rode his trusty horse Garnet, with rifle in hand, to the Whalan creek. Here he stored the food in a tree that would provide the perfect vantage point to defend his family, and their property, from the Communist threat. After just a few days, he realised nobody was actually going to attack, and his self-imposed sentry duty was over.
But this sparked an idea and it made me wonder: what if Dad's escapade hadn't ended so uneventfully? What if something had happened? What sort of impact would it have had on the family? From this came River Run.
River Run is set during shearing on a large sheep stud in western New South Wales, during the heady days of the wool boom – 1951. This is a period of great prosperity in Australia but particularly in the bush. Wool went beyond the heady price of 'a pound a pound'. And it was this era that led to the phrase that the whole country was, 'riding on the sheep's back'. It was a time when newspapers reported on members of parliament and society figures attending stud ram sales, of tales of graziers in the western district of Victoria moving their prized Merino rams in Rolls Royce's. And it was the time of the great sheep holdings; when shearing sheds became worlds unto themselves and within those vibrating, cavernous buildings were those that had the power to dictate terms.
River Run paints a picture of Australia at this time – still recovering from World War II, the devastating effect war had on its returned soldiers, and constant concern over further threat. It also reflects a changing attitude in the roles of women, and life on the land – the perils caused by Mother Nature, politics of the shearing shed, prosperity and the huge number of staff required to run large sheep holdings in that day and age.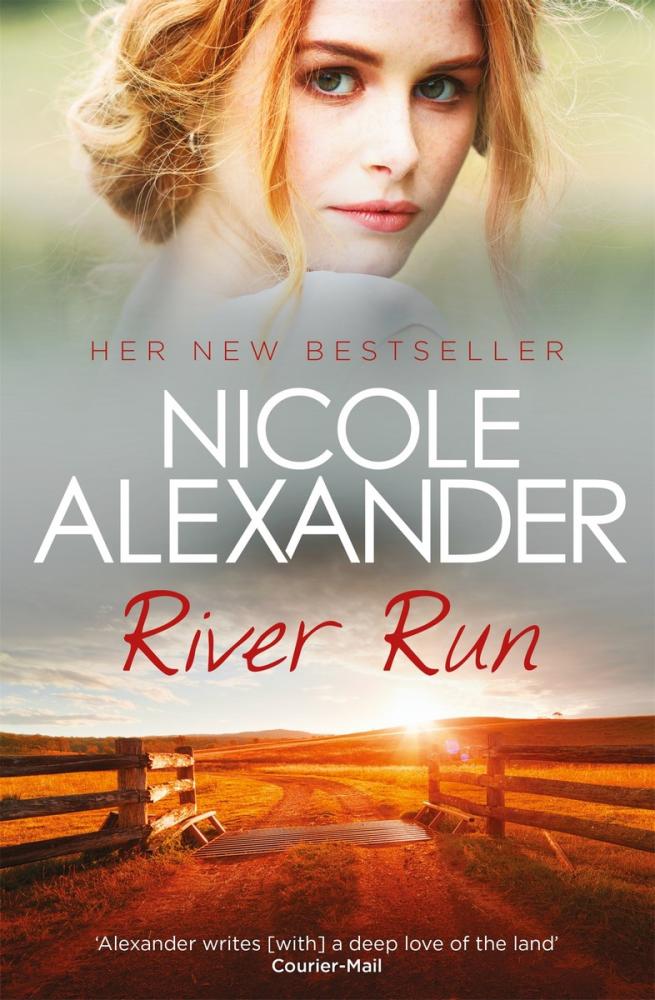 River Run
It is January 1951, and after a year away Eleanor Webber has returned home to River Run, her family's sprawling sheep property in western New South Wales. Fleeing a failed love affair back in Sydney, she hopes for some time and space to heal.
But with shearing of over 25,000 sheep about to commence, and the infamous and moneyed Margaret Winslow and her husband Keith staying in the main house as her mother's guests, that dream is quickly dashed.
About the Contributor