Review by Caroline Baum
Oh let me count the ways I love this book! No, there are too many. Really, everything about it is as perfect as can be. It's hard to do it justice in a short sketch. I just want to shove it into your hands and clear your schedule so that you can sink into it uninterrupted.
It's 1964 in Southern California and police officer Bert Cousins has just walked in on Franny Keating's christening party uninvited. Before the evening ends he has kissed Beverly, Franny's beautiful mother who is married to fellow cop Fix, thereby triggering the dissolution of two marriages and the blending of two sets of children.
It happens all the time, but I've never seen this scenario treated with such careful and caring forensic delicacy, or seen anyone deploy structure and time shifts quite the way Patchett does. It is as if she has written a novel shaped like a nautilus shell, spiralling around on itself with elegance and undetectable symmetry.
What follows from the show-stopping opening party scene (as fluid as a tracking shot by Robert Altman), is the subtlest and most exquisite exploration of the impact of that kiss on the lives of the four parents and six children involved. Shifting backwards and forwards in time, the novel hinges on Franny's affair, in her twenties, with legendary author Leon Posen. Their early scenes together when he is drunk in a hotel are some of the novel's strongest set pieces, hilarious and excruciating at the same time, demonstrating Patchett's absolute mastery and control of every aspect of storytelling.
When Franny tells Posen about her childhood, he turns it into the material for his next bestseller. Suddenly the story is no longer hers to control and the relationships with her siblings and cousins ramp up in complexity and unforeseen consequences.
I marvelled at this book all the way through. It never lets up on its profound psychological insight and observation of family ties stretched and re-knotted. The tragedies embedded within the narrative are never overplayed. Big on ideas, Commonwealth is equally big-hearted, told with wise tenderness and flashes of humor. Patchett's famous international bestseller, Bel Canto, was about an opera singer. Well, this book is pitch perfect.
To celebrate Booktoberfest at Booktopia, order Commonwealth by October 31st and you'll go into the draw to win a fiction prize pack worth $1000! And if you order any book from the Booktoberfest showcase, you'll go into the draw to win a year's supply of books. That's a $50 gift voucher every week – for an entire year!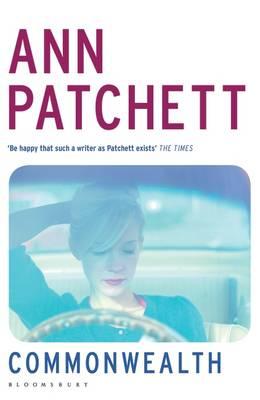 Commonwealth
A powerful story of two families brought together by beauty and torn apart by tragedy, the new novel by the Orange Prize-winning author of Bel Canto and State of Wonder is her most astonishing yet
It is 1964: Bert Cousins, the deputy District Attorney, shows up at Franny Keating's christening party uninvited, bottle of gin in hand. As the cops of Los Angeles drink, talk and dance into the June afternoon, he notices a heart-stoppingly beautiful woman. When Bert kisses Beverly Keating, his host's wife, the new baby pressed between them, he sets in motion the joining of two families whose shared fate will be defined on a day seven years later...
About the Contributor