---
The Booktopia Book Gurus asks Nicholas Sparks Ten Terrifying Questions

---
1.    To begin with why don't you tell us a little bit about yourself – where were you born? Raised? Schooled?
I was born in Omaha, Nebraska, but because of my father's profession we travelled a great deal across the United States. After my father accepted a job as a professor of business at California State University, my family settled in Fair Oaks, California, where we remained through my high school days. I then went on to study at the University of Notre Dame in Indiana.
2.    What did you want to be when you were twelve, eighteen and thirty? And why?
I can't quite remember what I wanted to be when I was twelve, but when I started high school I fantasized about being a professional runner. I trained hard, and the harder I worked, the harder I wanted to work.
I suffered an injury when I was nineteen, and after complaining how bored I was, my mother suggested I write a book. I found that I'd enjoyed the process – after becoming an accidental author, I knew there was no turning back. Two months before my thirtieth birthday my agent sold The Notebook to Warner Books for a million dollars. At that point I knew I wanted to be a professional author instead of a pharmaceutical representative!
3.    What strongly held belief did you have at eighteen that you do not have now?
I was always fairly driven and motivated to chase my dreams, whether they were track and field at that time, or writing. But back then I thought I could just be a writer. But writing is a very difficult profession – it's hard to make your living just through writing. I wrote two full, unpublished novels before I wrote The Notebook.
To be a writer, you have to be both realistic and a dreamer. It's important to keep your day job when you are just starting, and you have to continually hone your craft. I've also found since then that being successful takes a combination of a lot of luck and a lot of hard work.



Browse all of Nicholas Sparks' books
4.    What were three works of art – book or painting or piece of music, etc – you can now say, had a great effect on you and influenced your own development as a writer?
Stephen King, the films Ghost and Dirty Dancing, and A Farewell to Arms by Ernest Hemingway.
5.    Considering the innumerable artistic avenues open to you, why did you choose to write a novel?
I have always enjoyed reading, and my interest in a writing career grew out of that. I will always be a writer first, and the only thing that's changed since I've written my first book is the conception of the story. Now I try to come up with a story that will be dynamic and interesting both as a book and film.  There's no guarantee that one of my books will be adapted into a film so I always want to make sure I can get the story into the hands of my loyal readers.
6.    Please tell us about your latest novel…
Two by Two is a powerful story that not only explores the unconditional love between a father and a daughter, but also with the family members that surround them. Russell Green learns that sometimes life doesn't go as planned, but it's how you take each step forward, how you mend or break bonds, that can define your future.
7.    What do you hope people take away with them after reading your work?
I want readers to always remember that life is too short to take things for granted.
8.    Whom do you most admire in the realm of writing and why?
I greatly admire Stephen King! He never loses sight that he's telling a story and he focuses on telling a story that hopefully everyone will enjoy. He's had the most impact on me as a writer.
9.    Many artists set themselves very ambitious goals. What are yours?
Wow. Ideally, I want to be remembered in the same way as Stephen King, who defined and exemplified excellence in the horror genre in the late 20th and early 21st century. I hope to be remembered as an author who defined and exemplified excellence in crafting the modern love story.
10.    What advice do you give aspiring writers?
I have said this many times before, and am still a strong proponent of – if you want to write, you have to read, and read a lot! Every book you read will teach you something. If you're interested in a specific genre, you should read multiple books in the genre until you are able to discern what makes it successfully work.
Thank you for playing, Nicholas!
To celebrate Booktoberfest at Booktopia, order Two by Two by October 31st and you'll go into the draw to win a fiction prize pack worth $1000! And if you order any book from the Booktoberfest showcase,  you'll go into the draw to win a year's supply of books. That's a $50 gift voucher every week – for an entire year!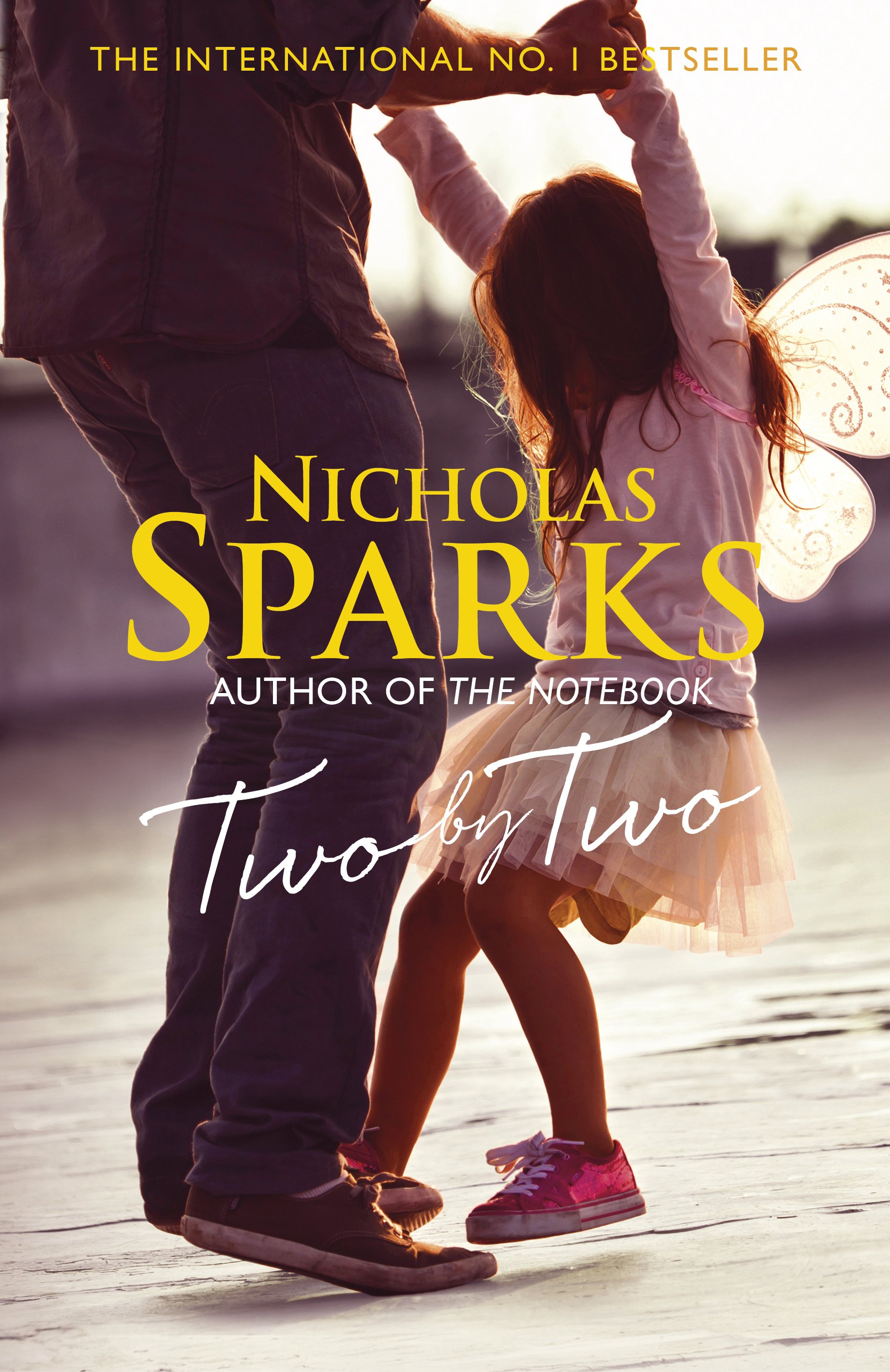 Two by Two
Russell Green has it all: a loving family, a successful career and a beautiful house. But underneath his seemingly perfect world, cracks are beginning to appear . . . and no one is more surprised than Russ when the life he took for granted is turned upside down.
Finding himself single-handedly caring for his young daughter, while trying to launch his own business, the only thing Russ knows is that he must shelter his little girl ...
About the Contributor
Anastasia Hadjidemetri is the former editor of The Booktopian and star of Booktopia's weekly YouTube show, Booked with Anastasia. A big reader and lover of books, Anastasia relishes the opportunity to bring you all the latest news from the world of books.