The Booktopia Book Guru asks
Laura Elizabeth Woollett

author of The Love of a Bad Man

Ten Terrifying Questions
____________
To begin with why don't you tell us a little bit about yourself – where were you born? Raised? Schooled?
I grew up in White Gum Valley, a small suburb in Perth. Another Perth expat I met in Melbourne called it 'Single Mum Valley'. The description isn't inaccurate. My parents split when I was about four, and Dad married a woman from Indonesia when I was seven, and had a second set of daughters with her. I always lived with Mum, but Dad was often just a five-minute drive away.
We were middle-class, but more hippie than suburban. There weren't a lot of rules. I went to public schools with lighthouses and black swans for emblems. Mum dated a guy who wrote with a quill and rarely wore shoes. Dad played in bands and had a room full of guitars. We rented videos at the same store as Tim Winton. It was a good atmosphere to grow up arty, looking back.
What did you want to be when you were twelve, eighteen and thirty? And why?
I don't know about 12, but I remember wanting to be an FBI agent after watching Silence of the Lambs when I was 14. I don't think I've ever told anyone that…it's pretty embarrassing. At 18, I wanted to be a psychoanalyst. Not a psychologist, but a psychoanalyst, like Freud. 30? Who knows. Maybe I'll drop this writing thing and become a seismologist. I do like plate tectonics.
What strongly held belief did you have at eighteen that you do not have now?
That I should die tragically before the age of twenty-five, leaving behind a canon of brilliant, melancholic musings and a handful of beautiful photos of myself (preferably unsmiling and wearing a floaty white dress).
What were three works of art – book or painting or piece of music, etc – you can now say, had a great effect on you and influenced your own development as a writer?
The Beach by Alex Garland stands out as the first novel to consciously make me want to write novels. A lot of people are familiar with the Leonardo DiCaprio film version, but the book is much, much darker. I was 15 and captivated by the portrayal of a utopia gone wrong, power dynamics in a commune-type setting. It was the gateway text to my ongoing fascination with cults.


The Bell Jar by Sylvia Plath. I read it at an age where I was wary of anything that wasn't either 'art for art's sake' or European men contemplating the death of God. I took it seriously because it was perfectly-written enough to be art, and because it had that existential bent. Feminism wormed its way in from there. The descriptions of (bad) sex are still some of my favourites.
The album Hissing Fauna, Are you the Destroyer? by Of Montreal, and especially the psychedelic-emo odyssey of The Past Is a Grotesque Animal. It's 12 minutes long and lousy with references to literature, Freudianism, surrealism, mythology, and brain chemistry, which were completely new to me at the time. It seems a bit overwrought when I listen to it now, but it crystallized a lot of interests in my late adolescence and taught me words like 'parhelion'.
Considering the innumerable artistic avenues open to you, why did you choose to write a novel?
Honestly, I'd love to be a folksinger or a ballerina instead. Books just happen to be the thing I'm good at.
Please tell us about your latest novel…
The Love of a Bad Man is a collection of twelve short stories from the perspectives of the wives and girlfriends of notorious bad men of the 20th century. There are stories about Eva Braun, Myra Hindley, and the Manson girls, among others. Female-focused literary fiction by way of true crime.
What do you hope people take away with them after reading your work?
I like the idea of giving the reader a thought they've never had, however minor. Of broadening perspectives, blurring internal boundaries. Of writing sentences that stay in the mind like dream-things, flicker unexpectedly, haunt. I want people to go away feeling vaguely haunted.
Whom do you most admire in the realm of writing and why?
Joyce Carol Oates, for being prolific and Gothic and crazy on Twitter and for those breathless, breathtaking sentences. Donna Tartt, for unapologetically taking 10 years on every book and knowing how to rock a suit. Alice Walker, for showing that the political can also be personal and poetic (something I didn't always believe). Sylvia Plath, for her controlled, unassailable brilliance, and that ice-cold transatlantic accent. Elena Ferrante, for capturing so completely the complexity of being a smart woman in a small world.
Many artists set themselves very ambitious goals. What are yours?
Write four books before I'm 30. Win the Stella Prize. Win the Booker. Write a TV series, or have a book adapted as one. Direct a film. Become a world expert in…something. This is what happens when I'm given permission to be "very ambitious" on paper.
What advice do you give aspiring writers?
Do it for love.
Thank you for playing, Laura!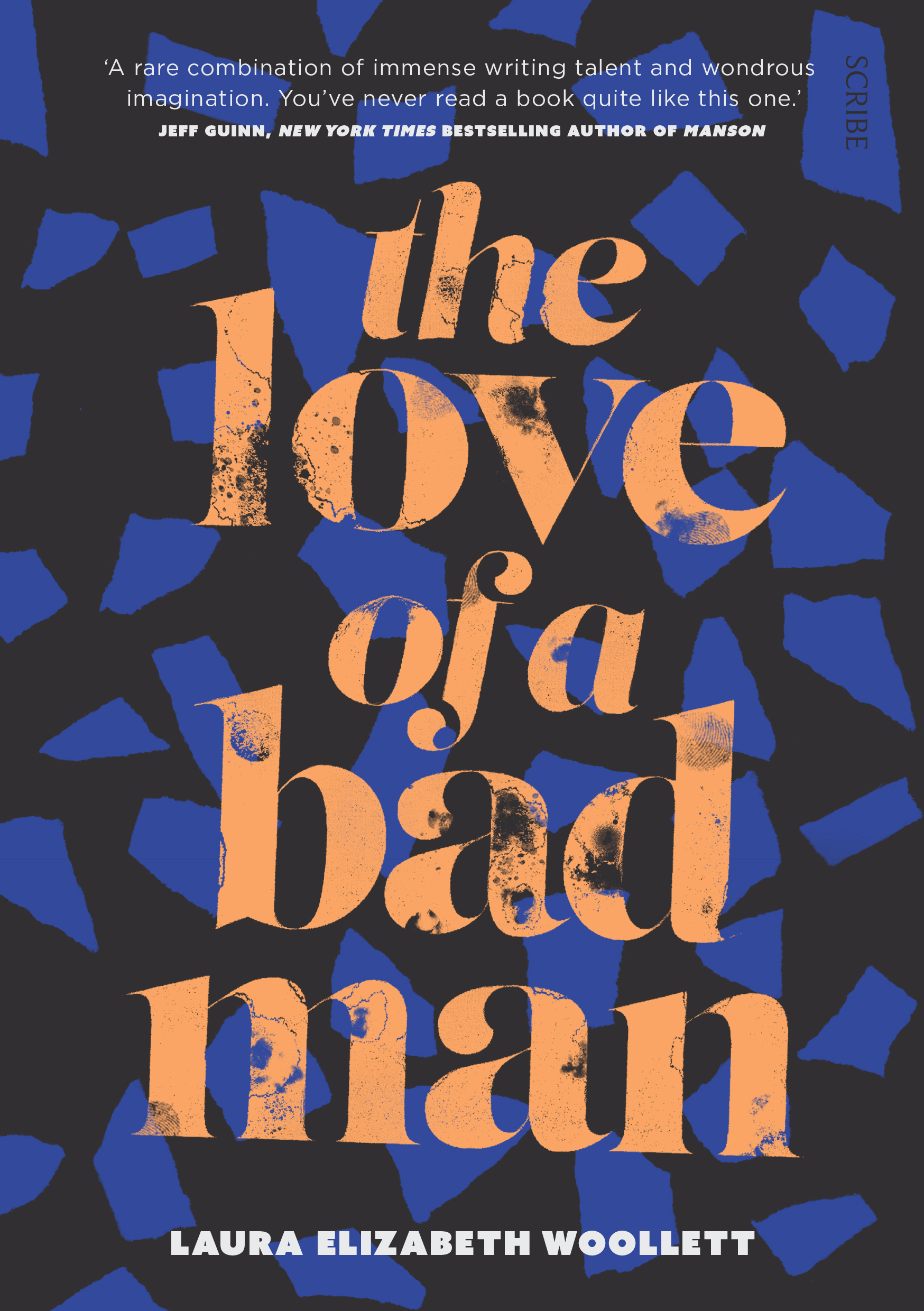 The Love of a Bad Man
A schoolgirl catches the eye of the future leader of Nazi Germany. An aspiring playwright writes to a convicted serial killer, seeking inspiration. A pair of childhood sweethearts reunite to commit rape and murder. A devoted Mormon wife follows her husband into the wilderness after he declares himself a prophet.
The twelve stories in The Love of a Bad Man imagine the lives of real women, all of whom were the lovers, wives, or mistresses of various 'bad' men in history. Beautifully observed, fascinating, and at times horrifying, the stories interrogate power, the nature of obsession...
About the Contributor
Anastasia Hadjidemetri is the former editor of The Booktopian and star of Booktopia's weekly YouTube show, Booked with Anastasia. A big reader and lover of books, Anastasia relishes the opportunity to bring you all the latest news from the world of books.