Writing Le Chateau.
By Sarah Ridout

Le Chateau came from my eight years living in France. I moved to a picturesque town in Herault, Languedoc-Roissillon with my schoolgirl German, which was incredibly useful, as you can imagine. The only French words I knew were 'Bonjour' and 'croissant' – both pretty essential, you'll agree, but not exactly helpful as a repertoire for connecting services, finding somewhere to live or starting conversations. I threw myself into all the tasks of assimilating and living with stubbornness and determination, learning more each day.
Fast forward a year and I had a baby in addition to my four year old. I was increasingly homesick having no extended family to help with the new baby. Amazingly, given my basic French language level, I had survived giving birth. I was new to the health system. I had to discover the way everything worked or didn't work. I had no one to explain it all to me.
The idea for Le Chateau came to me in this adrift context: the idea of an Australian expat in France, a mother, with memory loss. The heroine Charlotte was the perfect vehicle for all the displacement, cultural difference, alienation that an expat can feel. Then the characters Charlotte, Henri, Madame, Susannah, Ryan coalesced in my imagination. They started to speak to me and I was compelled to tell their story.
Paradoxically, writing Le Chateau made me feel more at home in France. I did a lot of research, especially into the history, culture, regional specialities and the hidden past of France. I was particularly fascinated by the Albigensian crusade period and its undeserved relegation in history. Luckily for me my neighbour was a senior librarian in the Beziers library, which has a special collection on the Albigensian Crusades and the area's role in the Resistance during WWII. I spent many days absorbed in rare documents and interesting findings – enough for many books.
The Catalan area of France is multifaceted and complex and deserves more attention, much like the Basque country to the north. One of my goals was to shine a light on both regions. Their beauty and depth is enriching and I hope more people will want to explore these departments and know them and their many layers after reading Le Chateau.
In France I was lucky enough to have many close friends who were wine makers, some worked for huge vineyards marketed around the world and others had small boutique holdings they picked by hand. Living in the biggest and oldest wine area in the world for eight years, I became more in tune with the seasons and the bounty of nature than I ever had been in the other places I had lived – whether inner city Brisbane, a quaint town in Hampshire, or later, inner city Dublin. I understood the rhythms and connections and what different weather patterns such as a wet or dry winter would have on the coming vendange.
We also had friends who own and maintain chateaux in the area and further north. I developed a fascination for chateaux of all shapes and sizes and an appreciation for the connection both old families and new owners have for them. They are a labour of love, an evolving work of art and a decadent money pit.
It's modern gothic with memory loss, dysfunctional families and displacement themes. Le Chateau's a love letter to France and David Bowie – Sarah Ridout
The novel is my experiences of France heightened, made more Gothic and extreme. There are meditations on the complexity of love – how it can break you or give you strength. How it can help you pull through difficult times.
The novel took a few years to write, largely because we moved countries twice, and hemispheres once. I also undertook my UCD Masters during this period. The book grew with my children, and at times it felt like a gestation, and that the publication is in many ways like a birth.
As I await publication day, I feel a little as though I am in the final stages of a pregnancy and await my literary baby's arrival in the wider world.
Read an extract from Le Chateau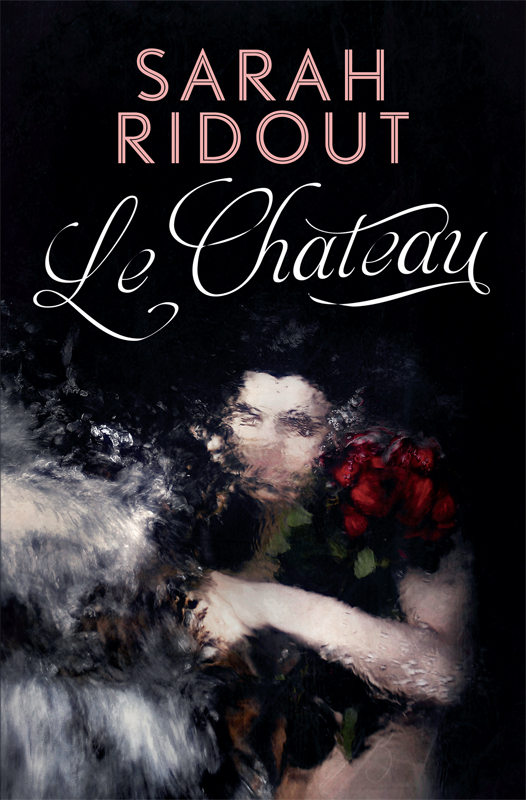 Le Chateau
What really happened at the Chateau?
When Charlotte regains consciousness after an accident, she finds herself living a stranger's life. The previous five years are a blank, and her husband, Henri, and daughter, Ada, are strangers. Arriving at their family chateau in southern France, she hopes to regain her memories. Instead she feels isolated and unsettled. Strange events hint at underlying darkness and menace. Charlotte doesn't know who to trust...
About the Contributor