Chris Cleave, author of  Incendiary, Gold and The Other Hand visited Booktopia recently to sign copies and chat about his new book Everyone Brave is Forgiven, a book which he says is "an examination of how we become ourselves through struggle… an examination of how we start out with bravado but not with bravery."
In the below podcast, Chris discusses his novel, the research and inspiration behind writing a WWII story, and what made that generation a unique and fascinating subject to write about.
This slideshow requires JavaScript.
Review by Caroline Baum
Oh my, oh my, Chris Cleave, you have written a wondrous and unforgettable book. All of Cleave's novels tell stories that are affecting and topical. Usually he sets his stories in the most contemporary, immediate world of terrorism, refugees, or elite athletes training for the Olympics, but this time he has done something I did not expect and reached back into the past telling the interconnected stories of his characters, Mary and Alistair in WW2.
Born into a posh family, Mary signs up as soon as war is declared as a teacher and is allocated a group of pupils who are rejects, the children that no one wanted when they were all evacuated to the country – including Zachary, who happens to be black, the son of a vaudeville entertainer.
Meanwhile Alistair is an officer in the army, who finds himself in the middle of the endless siege of Malta, the island more bombed than any other during WW2 and also suffering from acute starvation. These two characters meet in the briefest of encounters, though they are involved with other people at the time. Cleave tests their courage to the maximum, putting them in extreme situations, while giving them dialogue that is very British in its dry drollery and understatement. No matter how ghastly the circumstances, that stiff upper lip combined with wit conveys a stoicism that becomes increasingly moving as the stakes are raised and the devastation mounts.
In tone, much of this superb novel reminded me of the similar brilliance of Kate Atkinson's Life After Life and A God in Ruins. Just when you thought there were no more stories to tell about WW2, here comes something sinewy and sparkling, packed with pent up emotion that builds to an almost unbearable level. I'm still thinking about this book weeks after reading it, and when something sticks as persistently as this, you really know it's special.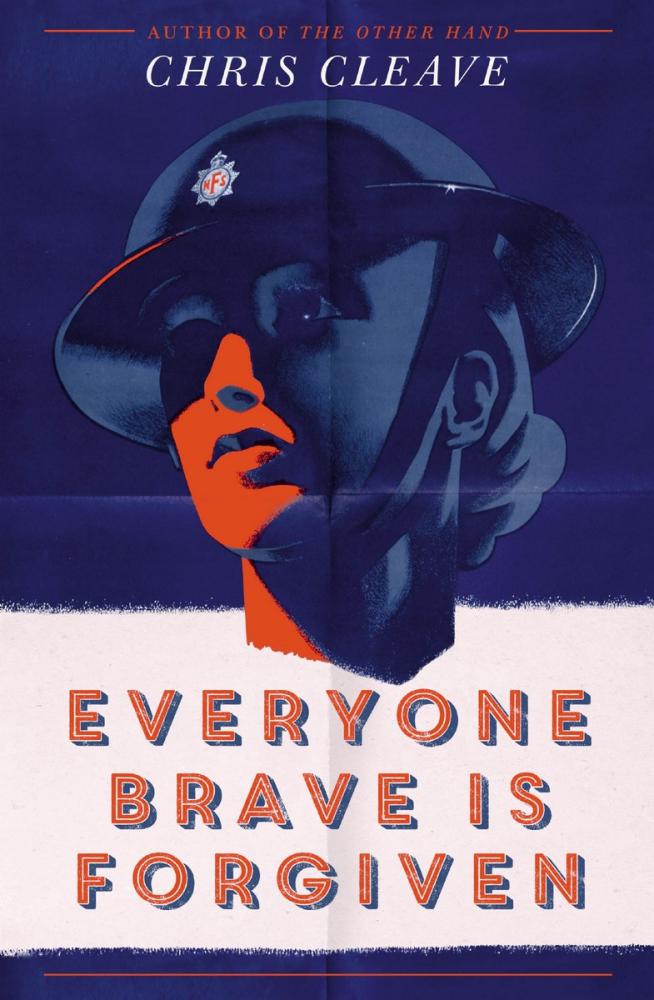 Everyone Brave is Forgiven
The breathtaking new novel from the multi-award-winning author of The Other Hand.
When war is declared, Mary North leaves finishing school unfinished, goes straight to the War Office, and signs up. Tom Shaw decides to give it a miss - until his flatmate Alistair unexpectedly enlists, and the conflict can no longer be avoided. Young, bright and brave, Mary is certain she'd be a marvelous spy.
When she is - bewilderingly - made a teacher, she instead finds herself defying prejudice to protect the children...
About the Contributor
Anastasia Hadjidemetri is the former editor of The Booktopian and star of Booktopia's weekly YouTube show, Booked with Anastasia. A big reader and lover of books, Anastasia relishes the opportunity to bring you all the latest news from the world of books.