When home cook Hetty McKinnon uprooted her Arthur Street Kitchen in Sydney and relocated it to Brooklyn in NYC, she left behind a legion of devoted fans, all clamoring for more of her delicious salads and sweets.
Were you one of these people? If so, Hetty has now released her second book, Neighbourhood, which is sure to assuage those culinary withdrawals you may be experiencing (even for just a little while!).
In this new cook book, Hetty explores the new flavours she's encountered along the way as well as those she found in the communities of her new city. And her favourite recipe? What she told Australian Gourmet Traveller:
"I have so many favourites! The roasted Brussels sprouts with lotus root, black fungus and tofu salad features a delicious hoisin-sesame dressing which is a riff of a similar sauce that is served with fried rice noodles at yum cha. I love that sauce so much that I created a whole salad around it."
Now we know which recipe to start from…
Hetty recently visited Booktopia to sign copies of Neighbourhood. If you're a fan, don't miss your chance to own a signed copy. While stocks last.
This slideshow requires JavaScript.
Who is Hetty McKinnon?
Hetty McKinnon is a home cook with a passion for vegetables. In 2011, she established Arthur Street Kitchen, a community kitchen with a simple concept: local food for local people. From her inner city terrace kitchen in Surry Hills, Sydney, Hetty dreamed up and cooked flavour-packed, hearty, seasonal salads, which she delivered to locals on her bicycle.
In 2015, Hetty, with her family and Arthur Street Kitchen in tow, relocated to the rather larger neighbourhood of Brooklyn, New York City, where she continues to deliver salads to locals, run creative pop-up events and cater lunches, making food friends along the way.
Her first cookbook, Community: Salad Recipes from Arthur Street Kitchen, was released in 2014.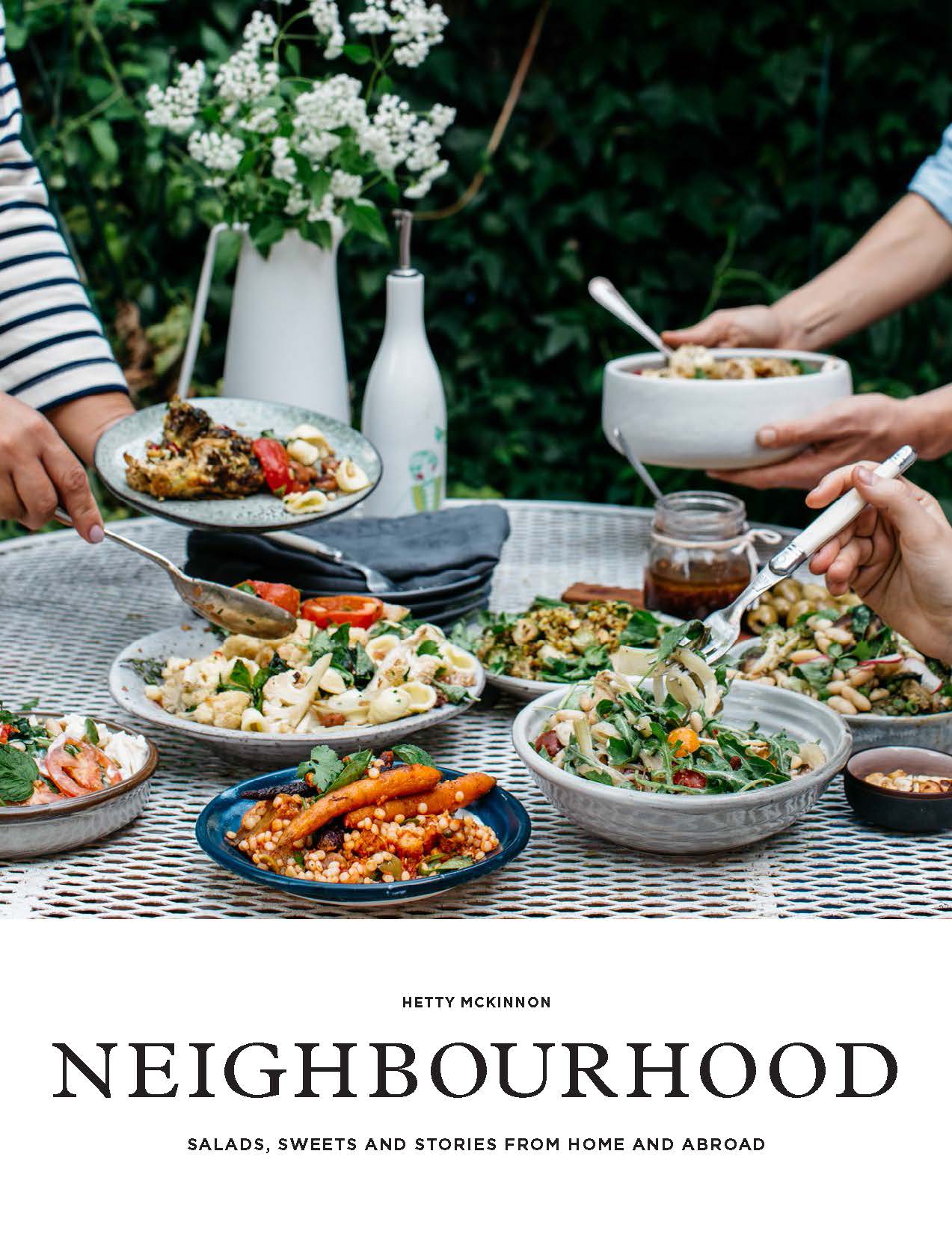 Neighbourhood
When Hetty McKinnon uprooted her beloved Arthur Street Kitchen from Sydney's Surry Hills and relocated to Brooklyn, NYC, she left behind legions of devoted fans. These fans found solace in Community, Hetty's immensely popular cookbook showcasing the delicious, seasonal salads so adored by her customers.
Now Hetty is back, with a second cookbook that is equally sure to delight and inspire. Neighbourhood takes its cues from Community and ventures a little bit further. These salad and sweets recipes are inspired by many different places, journeying from Brooklyn to...
About the Contributor
Anastasia Hadjidemetri is the former editor of The Booktopian and star of Booktopia's weekly YouTube show, Booked with Anastasia. A big reader and lover of books, Anastasia relishes the opportunity to bring you all the latest news from the world of books.