Okay, so here I was thinking I had found closure with my first book love after reading Harry Potter and The Cursed Child.
Then Pottermore just casually drop three new titles and suddenly I'm a kid all over again, with her deepest wish of attending Hogwarts almost coming true. I mean, it wasn't cool Hogwarts rejected my application when I got tired of waiting for an owl that didn't arrive, but these three eBooks are a glimpse into the life I should have had.
In my heart, I've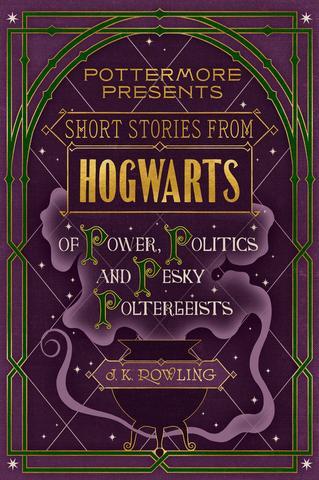 always known I was destined to be a Ravenclaw (confirmed by multiple sorting hat quizzes) so these three new titles screamed my nerd name from first glance. Interestingly, each story is a short, one hour read with no trace of Harry and his friends, however there's just enough to entangle you in the magical world once again, and leave you craving more.
If you haven't read the books or fangirled over the films, I'd suggest you stop reading here. These truly are the perfect companion to the stories and characters we know, and they could hold spoilers for you. Or continue to read them. You've been warned nonetheless.
Short Stories from Hogwarts of Power, Politics and Pesky Poltergeists
If you ever needed to understand why you hate Dolores Umbridge more than Voldemort, this book explains it. I can't even write this without getting angry. Maybe it's an empathy thing, but we finally understand our hatred for Umbridge after we learn of J.K. Rowling's reason for having such a character.
There's also a guide to the previous Minister's For Magic which is pure gold (#TeamShacklebolt the whole way, amiright?); a history of Azkaban; a wonderful insight into Horace Slughorn and the importance of potions, and of course, a little more insight into our favourite poltergeist, the appropriately named Pe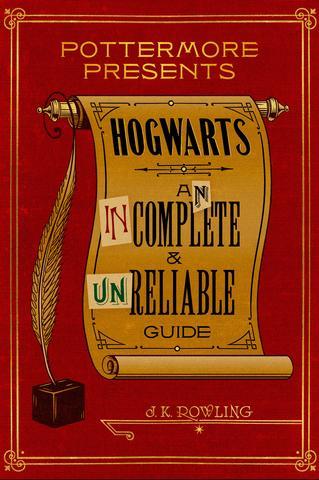 eves.
Hogwarts: An Incomplete and Unreliable Guide
This may not be the incredible piece of historical literature that we all imagined Bathilda Bagshot's Hogwarts: A History was, but it comes pretty close. Set over six chapters, this doesn't just cover the castle and its grounds, but also its permanent residents and its importance in the journey to wizardom.
If you weren't crying about missing out before, you will be after this. Keep the tissues handy if you're still struggling with muggle-dom.
Short Stories from Hogwarts of Heroism, Hardship and Dangerous Hobbies
The adoration and respect I have for Minerva McGonagall (as all good Hogwarts students do) is limitless, and her story just might leave you emotionally wrecked. Or perhaps I'm just an overly invested fanatic.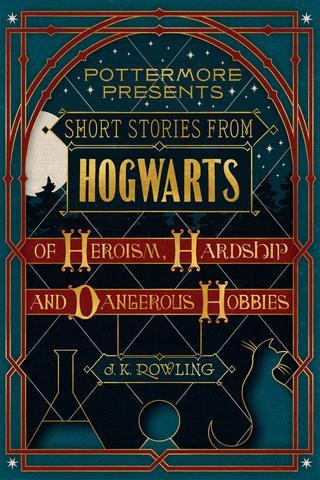 There's also the story of one of my personal favourite Marauder's, Remus Lupin. We also gain insight into Professor Trelawney and Silvanus Kettleburn, the former Care of Magical Creatures teacher. My only grievance with this eBook is I can't see how having a menagerie of potentially harmful animals is a 'dangerous hobby'.  But maybe my dreams of owning a hypogriff or an owl make me a little biased. 
Look, I won't lie. No matter how much content is available in these kinds of stories, there will never be enough to satisfy our hunger for more magic. And as we all know, J.K. Rowling is finished writing about Harry Potter. But these eBooks are a start…  a wonderful gateway into the wizarding world. And with Fantastic Beasts and Where to Find Them just over two months away, I know this is how we start our new, evolved love of all things magic.
About the Contributor
Emily is Booktopia's resident eBook Merchandiser and music nerd. Obsessed with all things Harry Potter, dogs, biographical and digital; she occasionally talks too much and worked in customer service in a previous Booktopian life. When she's not obsessing over one of her many loves, she's out taking photos or trying to write self-deprecatingly witty things.