Guest post by Mardi McConnochie, author of Escape to the Moon Islands, book 1 in the Quest of the Sunfish series.
I've had two excellent reasons to re-read some of my old favourite books: one, I'm reading them aloud to my children, and two, since I'm writing for children, I thought I should remind myself about how they work.
Like most people, I loved the Narnia books when I was a kid. The Lion, The Witch and the Wardrobe was my favourite, but I also really loved The Voyage of the Dawn Treader. It had Lucy in it – my favourite character – and I also loved the shape of that book. They're on a boat, on a quest for seven lost lords, hopping from island to island. There's something really exciting about using the linear structure of a quest, combined with a voyage into the unknown, where you never know what strange thing you'll discover next. I remember being particularly haunted by the island of dreams – "dreams, not daydreams".
As an adult I had exactly the same response to reading Homer's The Odyssey, which is another quest by boat through a world that is endlessly strange and new. Quest of the Sunfish doesn't have magic or monsters, but it is a world that's strange and surprising, with many corners where weird things can just turn up, and both good and terrible things can happen.



I've just re-read another childhood favourite of mine: Ian Serraillier's The Silver Sword. I loved this book when I was young and I read it many times. As a kid I was riveted by these characters moving through a world in chaos – a real world, new to me – and having to survive on their own. If one of the functions of literature is to bring you the news, it certainly did that for me. I didn't know anything about WWII until I read this book, and after that I was fascinated.
Reading it now I'm struck by how little psychology there is; Serraillier spends very little time describing what the characters think or feel. He just tells you what they do – and what they do is amazing. They're a group of kids who survive without their parents in occupied Poland, and then set out across Europe as the Second World War is ending to try and find them.
Re-reading it with my writer's hat on, I'm reminded that keeping the pages turning is really really important when you're writing for kids. The Quest of the Sunfish is as packed with action as I can make it.
My last influence is Laura Ingalls Wilder's Little House series. I loved these, then and now, because I was fascinated by the ingenuity of these people living in a very different material culture from ours. They built their own houses, made their own tools. In one book (The Long Winter) they run out of firewood and have to make something to burn by twisting hay, or they'll all freeze to death. It's a glimpse into a different world, where the things you need can't always be bought from a shop and you have to rely on your ingenuity.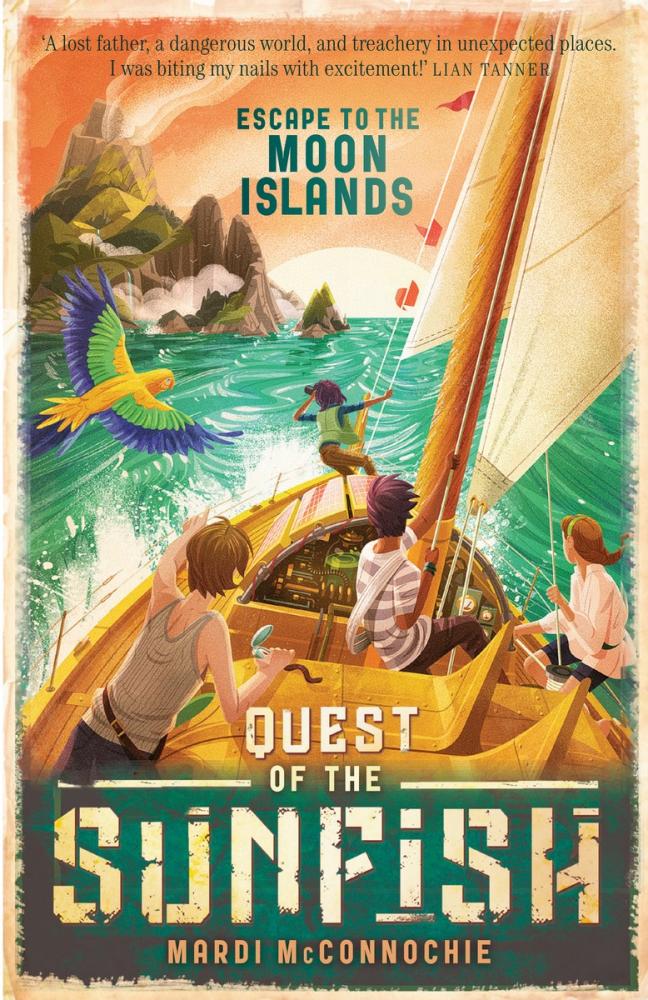 Escape to the Moon Islands
Quest of the Sunfish: Book 1
Twins Annalie and Will are sailing halfway across the world to find their missing father, while trying to evade the all-powerful Admiralty that governs their world in this highly original nautical adventure story with a speculative fiction twist.
When Will and Annalie's father disappears, they set out on a perilous sea voyage to find him. The motley crew of runaways put their faith in each other, and in a small sailing boat called the Sunfish. In a world transformed by a catastrophic Flood, they embark on an adventure that will test their ingenuity - and their friendship - to the limits...
About the Contributor