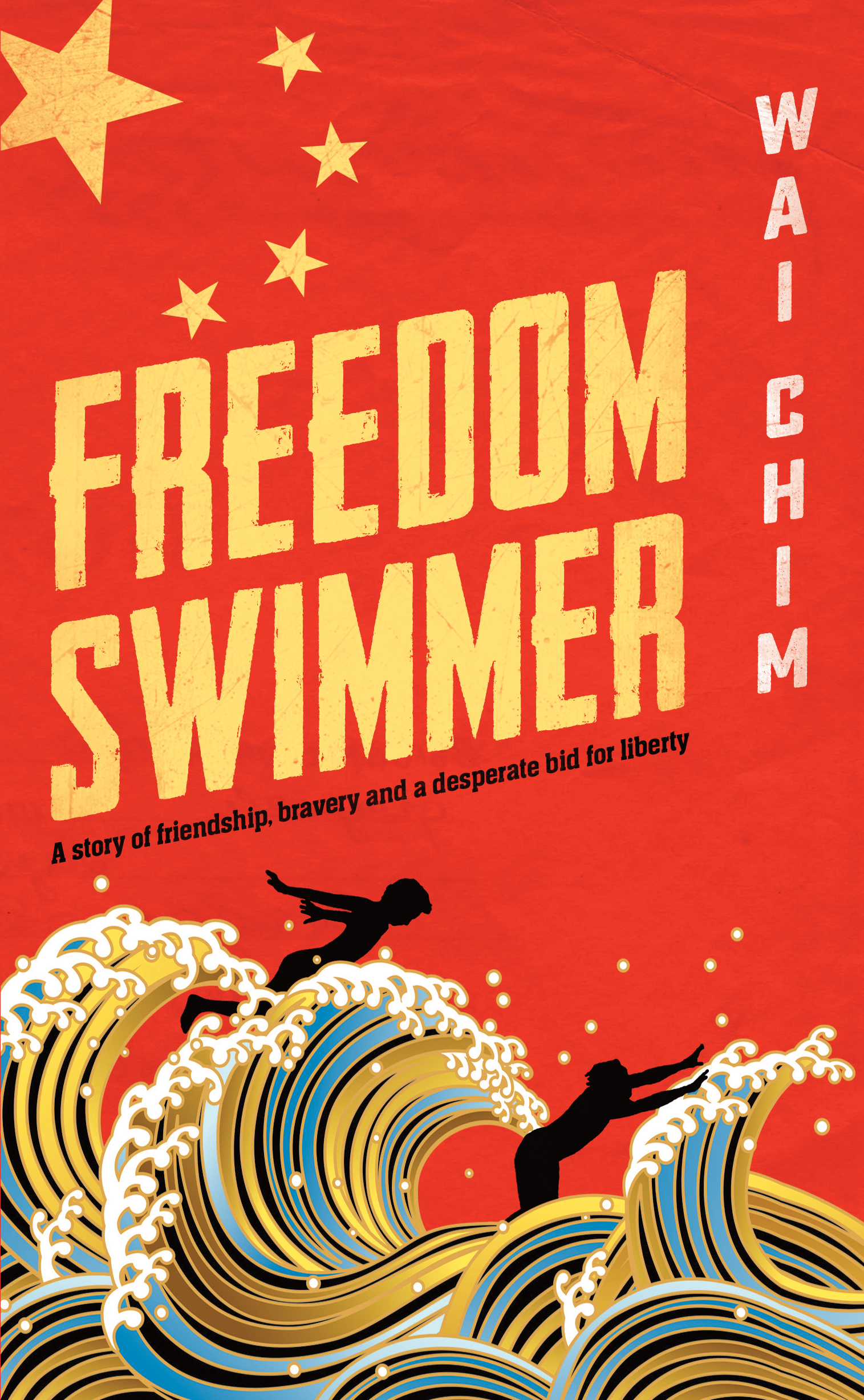 The Booktopia Book Guru asks
Wai Chim

author of Freedom Swimmer

Ten Terrifying Questions
____________
To begin with why don't you tell us a little bit about yourself – where were you born? Raised? Schooled?
I was born in New York City (my mother is from Hong Kong and my father is from China). I went to one of those NYC specialised high schools with an entrance exam you sometimes read about in the papers.
I graduated from Duke University and then moved to Japan where I taught English for 18 months before relocating to Sydney in 2006.
What did you want to be when you were twelve, eighteen and thirty? And why?
When I was twelve, I wanted to be a 'business person' (which apparently for me meant doing some kind of business degree at MIT). At eighteen, I was pretty certain I was going to be a lawyer of some kind. At thirty, I wanted to be a successful fiction writer (we're still working through that one!)
What strongly held belief did you have at eighteen that you do not have now?
I was a real goody two shoes at eighteen – and felt certain that sex, drugs and rock 'n' roll would lead to my demise. I'm happy to say I was wrong.
What were three works of art – book or painting or piece of music, etc – you can now say, had a great effect on you and influenced your own development as a writer?
At about nine years old, I read Animal Farm and that greatly changed my perspective on the world. I think reading Amy Tan's The Kitchen God's Wife had a profound impact on the work I'm doing now and how I am approaching it. And this is not a book but I am arguing it is 'art' – Joss Whedon's Buffy the Vampire Slayer continues to have a great influence on how I want to be able to tell stories and discuss social tropes and themes.



Considering the innumerable artistic avenues open to you, why did you choose to write a novel?
I'm basically completely uncoordinated and feel many other art forms require some ability to control your limbs with your mind. Fortunately, I have just enough dexterity to jab my fingers at some keys – just.
Please tell us about your latest novel…
Freedom Swimmer tells the story of two boys, Ming and Li, coming of age during Mao Zedong's tumultuous Cultural Revolution. It's based on my father's experiences growing up at that time, and how thousands of people were escaping by making the swim from Mainland China to Hong Kong.
What do you hope people take away with them after reading your work?
My greatest hope is that it will start a conversation about the events of this time. I know that for my father's generation, talking about the past is very difficult and many have chosen to bury it and move on with their lives. There's a lot of hurt, emotions and confusion, and I think stories offer a gateway to conversation. I'm hoping Freedom Swimmer will contribute to that much needed dialogue.
Whom do you most admire in the realm of writing and why?
Right this second, I am coveting the skills of those superfast writers like Stephen King who can turn around whole manuscripts in a week!
Many artists set themselves very ambitious goals. What are yours?
To never be satisfied. To stay hungry. To always aim higher and never just be content in what I can do, because there's always room for experimentation, development and improvement.
What advice do you give aspiring writers?
Work really, really, really hard. Be kind and generous. Stay humble. Be courageous. Be emotional. Be ready to fail. But have confidence in yourself and know that you can recover from any setback. Because you are incredible.
Thank you for playing, Wai!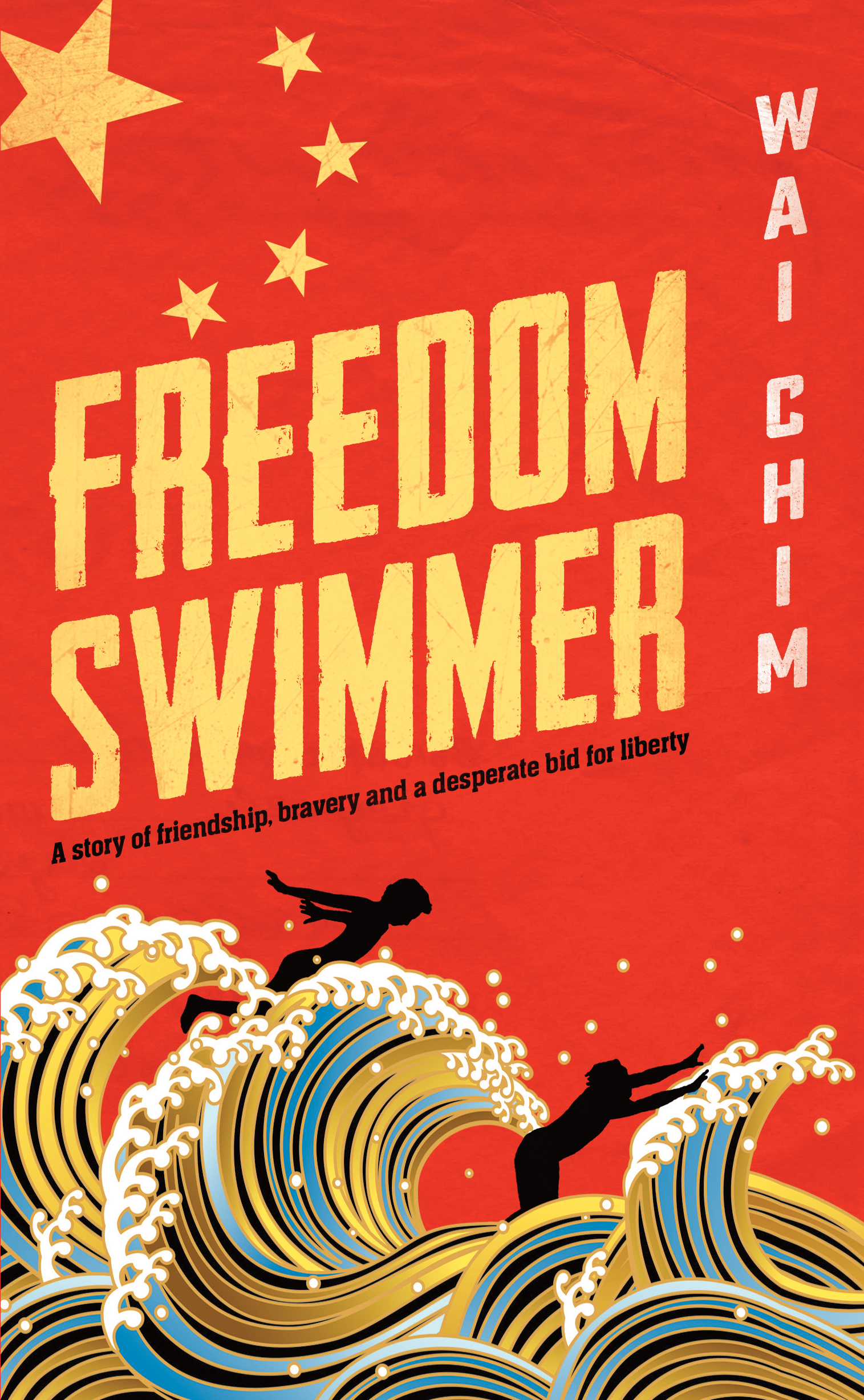 The Freedom Swimmer
This incredible tale about two boys' swim from mainland China to Hong Kong in search of freedom from poverty and oppression is inspired by a true story.
Ming survived the famine that killed his parents during China's 'Great Leap Forward', and lives a hard but adequate life, working in the fields.
When a group of city boys comes to the village as part of a Communist Party re-education program, Ming and his friends aren't sure what to make of the new arrivals. They're not used to hard labour and village life. But despite his reservations, Ming befriends a charming city boy called Li. The two couldn't be more different, but slowly they form a bond...
About the Contributor