The Booktopia Book Guru asks
Jessica Whitman

author of Wild One

Ten Terrifying Questions
____________
To begin with why don't you tell us a little bit about yourself – where were you born? Raised? Schooled?
Born in the bath, raised in the country, schooled by a dying breed of nun.
2. What did you want to be when you were twelve, eighteen and thirty?
The Nuns told us a vocation could come at any time and there would be no denying it. Bride of Christ. I was in a constant state of terrified excitement that the summons would come.
By eighteen I wanted to live and work to travel. I spent the year traveling through Africa on a truck, camping mostly rough. I felt so happy and free – believing everyone I loved would stay safe at home while I was having the best ever adventure. And thirty? A writer. I'd met enough by then to begin to believe I could be one.
3. What strongly held belief did you have at eighteen that you do not have now?
That I was invincible. Typical.
4. What were three works of art – book or painting or piece of music, etc – you can now say, had a great effect on you and influenced your own development as a writer?
I loved everything by Austen, like everyone. I listen to Pearl Jam's Wishlist a lot: it captures all the yearning in the ruinously irresistible urge to write. And doing anything to an accompaniment of Morricone makes it feel like art.



5. Considering the innumerable artistic avenues open to you, why did you choose to write a novel?
Is there a better vehicle for romance? Maybe a song, but I can't hold a tune.
6. Please tell us about your latest novel…
Wild One is the second book in The Polo Season trilogy (the first was High Season). This second book features Sebastian del Campo – who is the irresistibly badly behaved and preternaturally talented brother of Alejandro – and his romance with Kat, a screenwriter in serious need of a break. Inspired by Sebastian's stories of his pioneering grandmother, they make way more than a movie together…


7. What do you hope people take away with them after reading your work?
A little bit of solace, a little bit of excitement. A reminder never to stop loving a love story.
8. Whom do you most admire in the realm of writing and why?
Writers in their eighties and nineties still going strong. They're like a hymn to endurance in themselves.
9. Many artists set themselves very ambitious goals. What are yours?
To keep finding ways to keep writing, to get better all the time, and, hopefully, to create characters readers will come to love.
10. What advice do you give aspiring writers?
Stay solvent, stay sane, and write because you want to get better and better at it, not because you expect it to be the answer to everything.
"I understand that you mean something else when you say 'dessert' and please know that I absolutely want what you are hinting at, and all that it implies, but there is absolutely no reason why we can't have both kinds of dessert. In fact, I bet we can think of some very clever ways to combine the two…" – From Wild One
Thank you for playing, Jessica!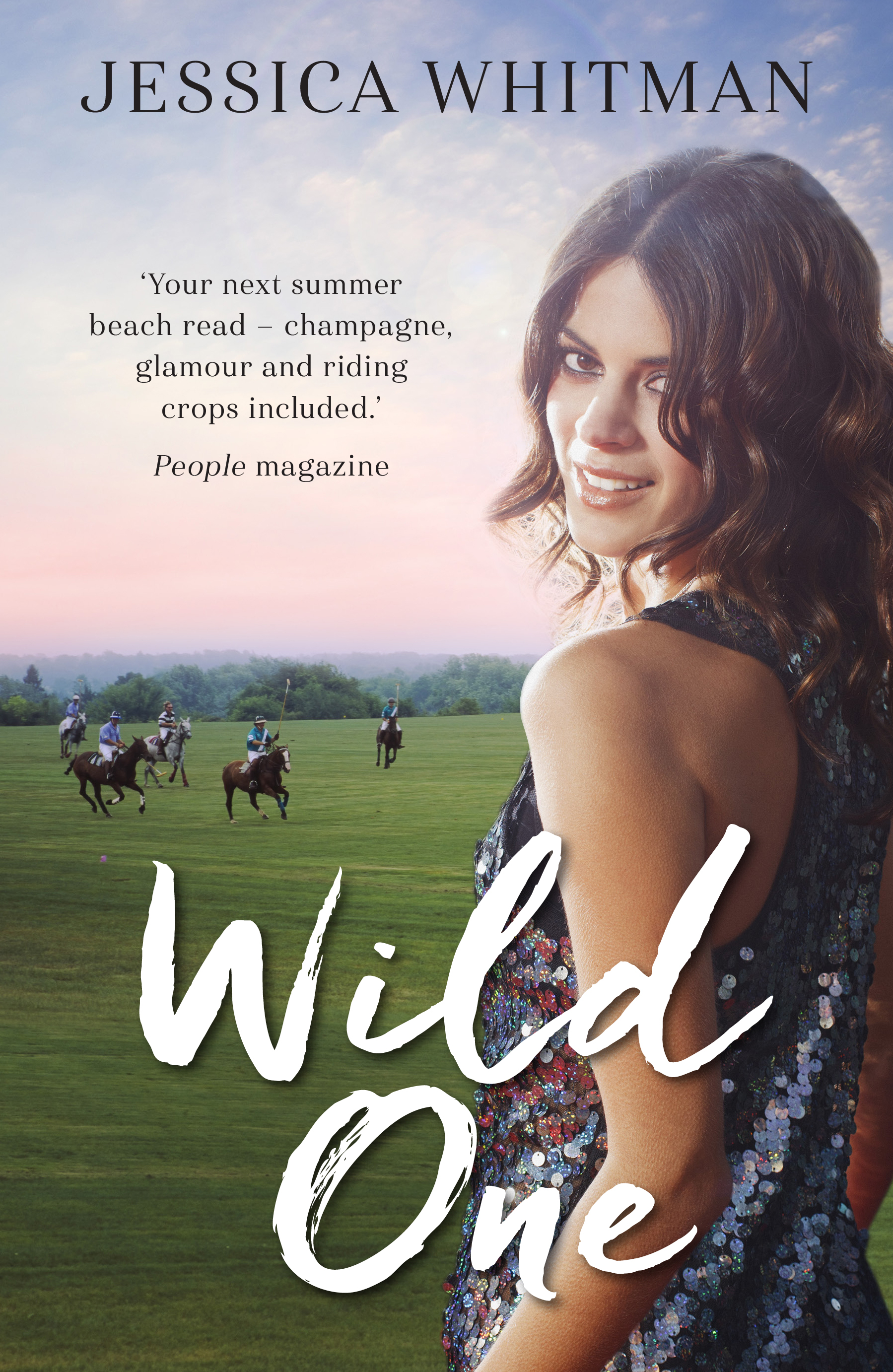 Wild One
The Polo Season Trilogy (Book 2)
In the irresistible tradition of Jilly Cooper, Wild One is the second addictively readable novel in the glamorous, scandalous, romance-filled Polo Season series.
When Katherine 'Kat' Parker wrote and directed a blockbuster movie she became Hollywood's 'It Girl' overnight - until with one flop she wasn't. Now Kat is back living in Florida trying to find the inspiration to write what she hopes will be her comeback screenplay.
Despite being an exceptionally talented polo player, Sebastian Del Campo has never shared his famous family's intense passion for the sport. He has, however, excelled at other polo-related activities - like partying hard and having liaisons with beautiful women.
About the Contributor