Melbourne-based writer and GP, Jacinta Halloran, visited Booktopia recently to sign copies of her latest book, The Science of Appearances. 
Caroline Baum, who reviewed the book, called it "a very impressive achievement". Read her full review below, and listen to her podcast with the author.
Grab your signed copy of The Science of Appearances. Only while stocks last!

Left: Jacinta Halloran Right: Caroline Baum
Review by Caroline Baum
Twins are an obvious subject of fascination for novelists, but I found this novel especially affecting and original. Dominic and Mary are twins, but there are essential differences of temperament between them. He is shy and thoughtful, haunted by the circumstances of his father's sudden death. She is passionate and headstrong, determined to live an artistic life, even though that seems quite beyond her modest family situation.
After being molested by the local priest, Mary flees home to Melbourne, where she falls in with a bohemian circle of friends. Her brother is drawn to the university in the same city, pursuing a life of science and the dubious field of eugenics. But neither twin knows the whereabouts of the other. Will they be reunited?
Halloran is a sensitive writer, who brings intellectual ideas about art and science to the page without sacrificing emotional connection to her characters or narrative tension. The novel's intensity and moral complexity reminded me of Colm Toibin's Brooklyn, which has the same satisfying depth and compassion. At the heart of the novel is Mary's yearning for creative self-expression and freedom to be not only an artist, but sexually liberated. Halloran has just the right feel for the backdrop of the 1950s and the societal quakes that are beginning to make it possible for women to fulfil their own dreams.
At the climax of the novel I found myself feeling a bit teary without feeling sentimentally manipulated; that's quite a feat in a story which risks tipping over into melodrama. But Halloran is in masterly control of her material and finely tunes her plot for maximum impact and reader satisfaction. A very impressive achievement.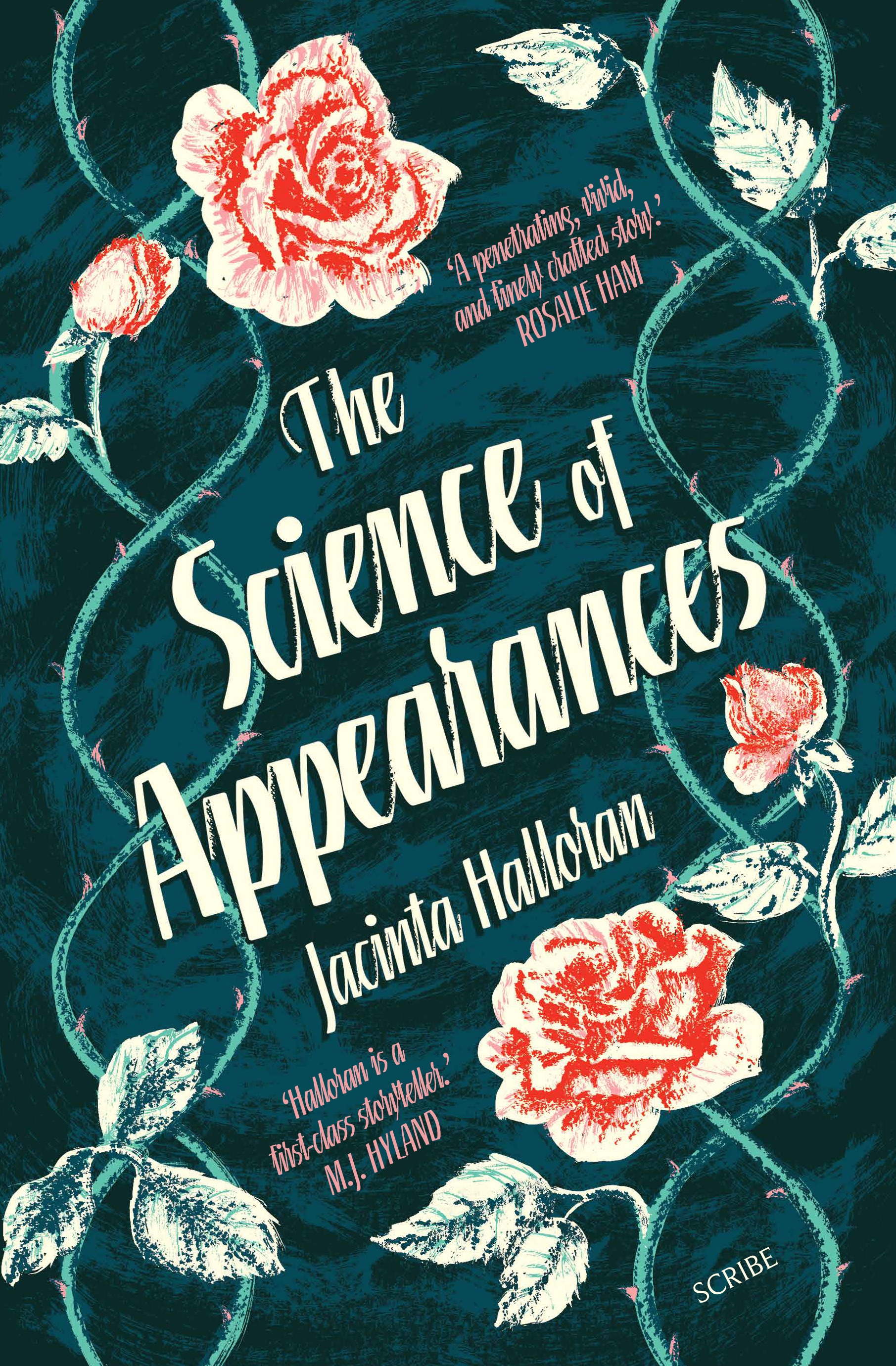 The Science of Appearances
Thirteen-year-old twins Dominic and Mary have very different natures: Dominic, quiet and serious, is drawn to the natural world, while Mary, a talented artist, is passionate and imaginative. The country town of Kyneton, still grappling with the legacy of World War II, cannot contain her ambitions for a life of creative endeavour.
When their father dies unexpectedly, the reverberations send the two in different directions. Mary escapes to the bohemian haunts of Melbourne while Dominic stays behind, riven by responsibility and an unwavering loyalty to their mother. But the siblings share a special bond, of the kind only twins do ...
About the Contributor
Anastasia Hadjidemetri is the former editor of The Booktopian and star of Booktopia's weekly YouTube show, Booked with Anastasia. A big reader and lover of books, Anastasia relishes the opportunity to bring you all the latest news from the world of books.