So you've just read Harry Potter and the Cursed Child, possibly even seen the play if you've been lucky enough, and are now experiencing wizardly withdraws. You've committed to rereading the Harry Potter series to tide you over till the release of Fantastic Beasts and Where to Find Them in November… which is 4 long, interminable months away. Exactly 16 weeks from today. 112 days.
I know all about your countdown.
Silly! J. K. Rowling wouldn't make us wait that long for our next Harry Potter fix. She knows that her Harry Potter fans are slightly obsessed; our thirst for wizardly knowledge is never quite capable of being quenched. We always want more. And more is what Rowling is delivering.
She's just announced that she's releasing a trio of eBook shorts called Pottermore Presents, that'll be available in September. They'll be bite-sized stories that delve into the Harry Potter world, with titbits taken from Pottermore's archives and original writing from J.K. Rowling.
There will be insights into the stories, settings and characters of our much-loved Harry Potter series. Want to know why the Black family bestow such odd names to their children? Want to know how a witch or wizard becomes a portrait? Want to know what J.K. Rowling really thinks about Professor Umbridge? These new eBooks will reveal all.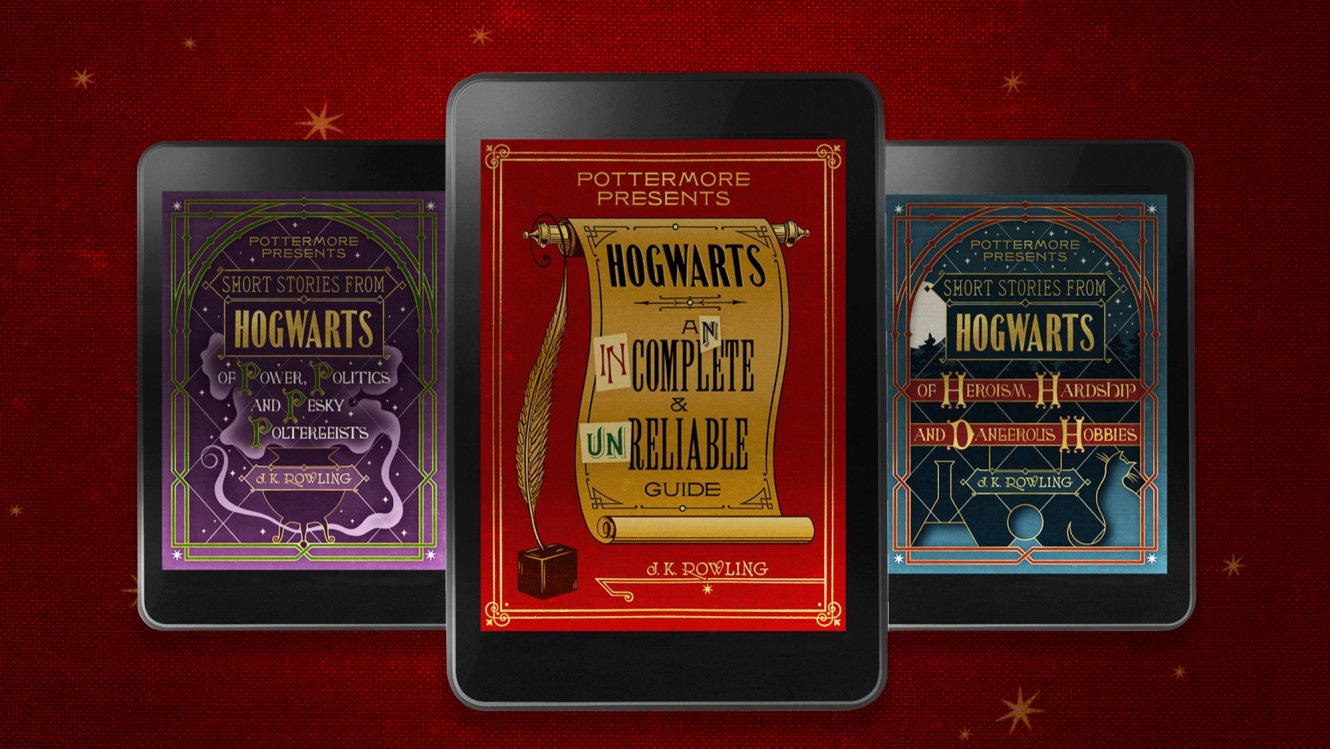 Each eBook will explore a different Hogwarts-related theme. What we know so far (from Pottermore):
Hogwarts: An Incomplete and Unreliable Guide dives into the nooks and crannies of the beloved wizarding school itself, unfurling everything from details about the Hogwarts ghosts, to what happens when the Sorting Hat can't decide on a student's house.
Short Stories from Hogwarts of Power, Political and Pesky Poltergeists explores the darker roots of the wizarding world. You'll learn more about the troubles that faced the Ministry of Magic, the horrors of Azkaban prison and enjoy an entirely new original piece of writing by J.K. Rowling on Horace Slughorn.
Finally, in Short Stories from Hogwarts of Heroism, Hardship and Dangerous Hobbies, Pottermore celebrates the colourful staff of Hogwarts. There's more to discover about Care of Magical Creatures teacher Silvanus Kettleburn, as well as another new piece of writing from J.K. Rowling on Minerva McGonagall, and her involvement in the second wizarding war.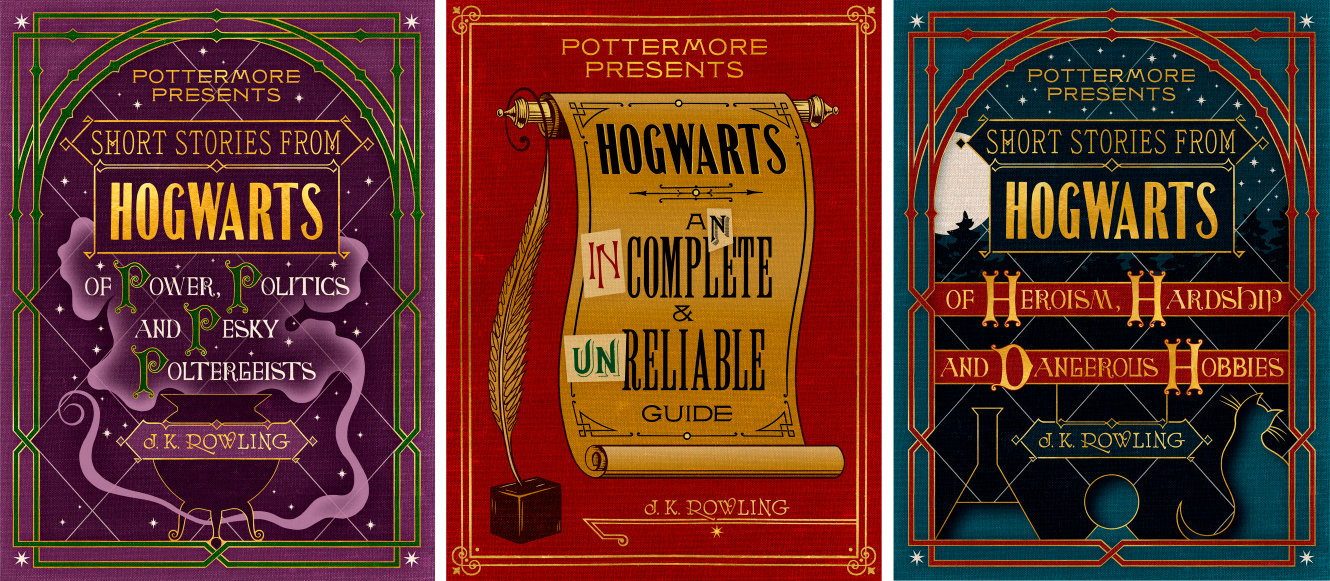 The eBook covers were designed by Miraphora Mina and Eduardo Lima – the graphic design team behind the artwork of the Harry Potter films, otherwise known as MinaLima.
The three eBooks will be released on 6 September, in English, French, German, Italian, Japanese, Dutch, Brazilian Portuguese and Spanish.
Pre-Order Short Stories from Hogwarts of Power, Politics and Pesky Poltergeists
Pre-Order Hogwarts: An Incomplete and Unreliable Guide
Pre-Order Short Stories from Hogwarts of Heroism, Hardship and Dangerous Hobbies
About the Contributor
Anastasia Hadjidemetri is the former editor of The Booktopian and star of Booktopia's weekly YouTube show, Booked with Anastasia. A big reader and lover of books, Anastasia relishes the opportunity to bring you all the latest news from the world of books.