The 78-Storey Treehouse by Andy Griffiths and Terry Denton has broken a record, selling more books on its first day than any other Australian title!
Booktopia's very own John Purcell, head of book marketing and chief buyer, said that pre-order and first day sales have nearly doubled last year's The 65-Storey Treehouse numbers. 5000 books have already left Booktopia's distribution centre over the past 30 hours.
"This is by far the fastest selling Australian book we have ever seen, " says Purcell. "Plus, all of the other Treehouse titles are racing up our bestseller lists!"
Dymocks has also reported that sales of The 78-Storey Treehouse are up 40% on its predecessor The 65-Storey Treehouse. Dymocks' category manager Imogen McNamara said the Treehouse series has "eclipsed previous bestselling Australian author Matthew Reilly, whose most successful titles are third (Five Greatest Warriors) and fourth (Scarecrow and the Army of Thieves) on the list of top selling Australian books."
The 78-Storey Treehouse is the 6th book in the Treehouse series.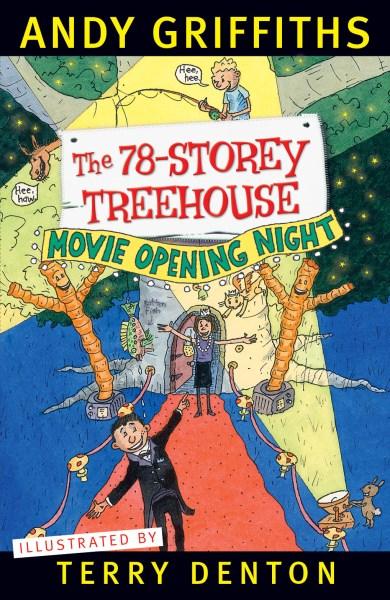 The 78-Storey Treehouse
Treehouse Series: Book 6
The highly anticipated sixth book in the Treehouse series!
Join Andy and Terry in their spectacular new 78-storey treehouse.
They've added 13 new levels including a drive-thru car wash, a combining machine, a scribbletorium, an ALL-BALL sports stadium, Andyland, Terrytown, a high-security potato chip storage facility and an open-air movie theatre.
Well, what are you waiting for? Come on up!
About the Contributor
Anastasia Hadjidemetri is the former editor of The Booktopian and star of Booktopia's weekly YouTube show, Booked with Anastasia. A big reader and lover of books, Anastasia relishes the opportunity to bring you all the latest news from the world of books.