Zoe Sugg, a.k.a. superstar vlogger Zoella who has over 10 million YouTube followers, is winning at life.
Not only has she already released a beauty range and been immortalised in wax at London's Madame Tussauds, she's just revealed the cover of Going Solo, the third book in her bestselling Girl Online series. Oh, and she's just been graced with her own Twitter emoji!
The new book, Going Solo
Continuing on from Girl Online (book 1) and Girl Online: On Tour (book 2), Penny accepts an invitation to visit Megan's performing arts school after Noah, her love interest, goes off the radar.
Sugg announced the news in a vlog:
"I'm so happy that I can share this with you, I feel like there's a lot of cool little hints on the cover and of course the title is a big hint as to the theme of the book and what is going to be happen with Penny and Noah and I'm so excited for you guys to find out."
The Twitter emoji
Sugg also announced that she now has her own Twitter emoji, joining the likes of Kim Kardashian and Kanye. So whenever someone tweets the hashtags #GoingSolo, #GirlOnlineGoingSolo or #Zoella, the emoji of her appears, complete with blonde ombre locks and striped t-shirt.
The hashtags will only be available to use for a month, so get tweeting now that you still can!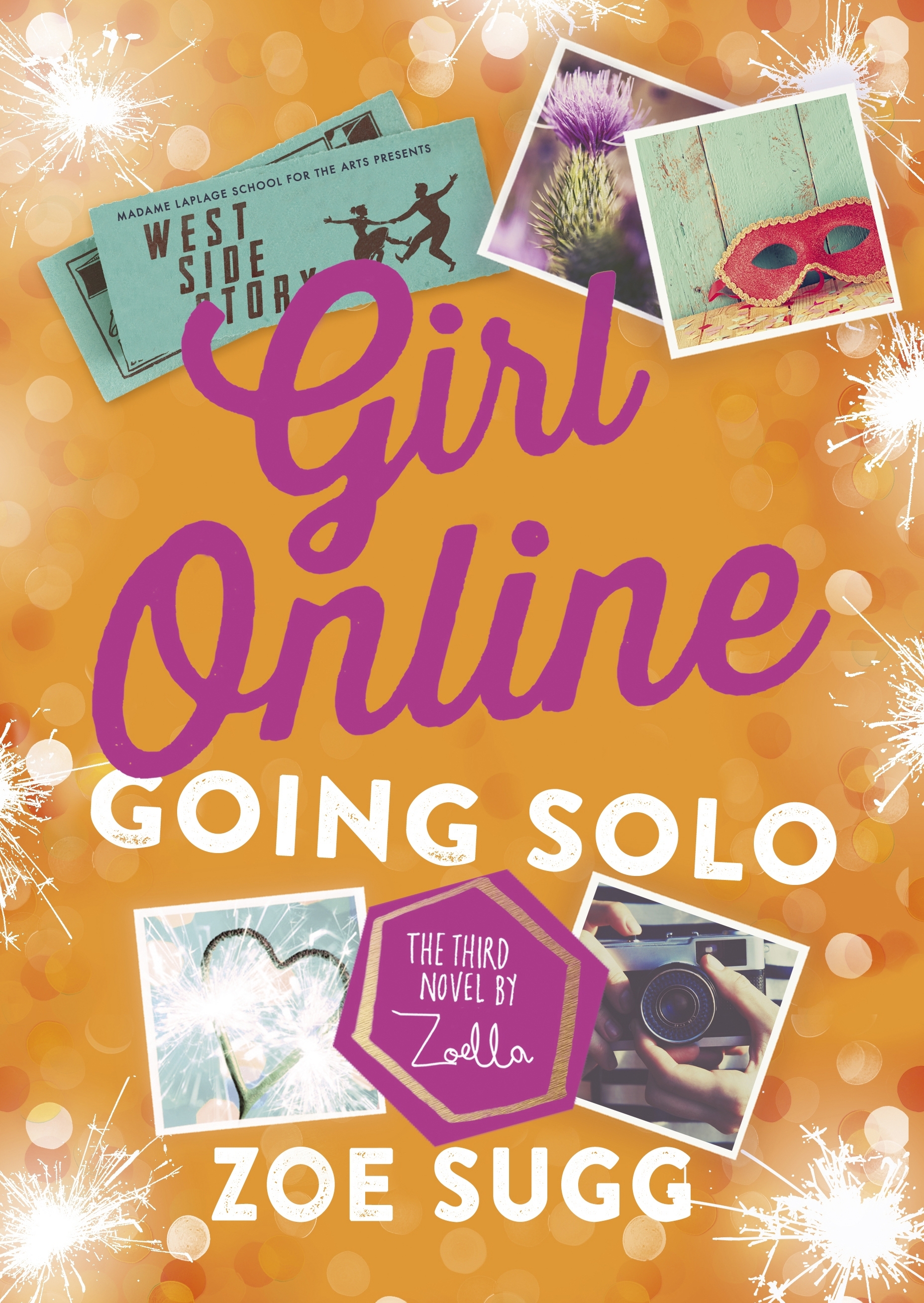 Going Solo
The third novel in the bestselling Girl Online series by Zoe Sugg, aka Zoella.
About the Contributor
Anastasia Hadjidemetri is the former editor of The Booktopian and star of Booktopia's weekly YouTube show, Booked with Anastasia. A big reader and lover of books, Anastasia relishes the opportunity to bring you all the latest news from the world of books.