Review by Ashley Sime (Graphic Designer):
Design is everywhere, from your iPhone to your toothpaste tube and that chocolate wrapper shoved in the compartment of your car door. It's every sign you pass on the train, the logo on your favourite jumper and behind the news anchor on television. We've become so accustomed to graphic design that we barely even notice it anymore – it has become a means to an end, a way of communicating and an art form which goes undetected.
A great quote from graphic designer Joe Sporano for Oxide Design Co. reiterates this: "Good design is obvious. Great design is transparent." I, however argue that exceptional design can be memorable, even unforgettable and A Smile in the Mind definitely supports my theory.
Now and then we see an ad, some mail or a bus shelter poster that makes us laugh, or stop and say, 'that's clever', prompting us to even mention it to someone in a passing conversation. A Smile in the Mind showcases just that: over 40 years of witty thinking in graphic design from logos to architecture and beyond. Witty graphic design does more than just capture attention; it prolongs the encounter with the audience by encouraging the reader to notice and remember.
This is a difficult feat to pull off in a society where we already have a preconceived idea of what a poster, juice box, flyer etc. should look like. However, this book is a nod to graphic design that challenges our expectations and succeeds through exceptional playful thinking.
A perfect book for the budding or seasoned graphic designer, A Smile in the Mind refers to examples from all mediums of design and industries – from travel to finance – providing a wealth of inspiration. It also offers insights into the designers' practices, answering the big question – 'How did you come up with this idea?' Featuring insights from design greats such as Paul Rand, Milton Glaser and Saul Bass, trawl through a showcase of extraordinary thinking that has managed to bring witty design to the masses.
This slideshow requires JavaScript.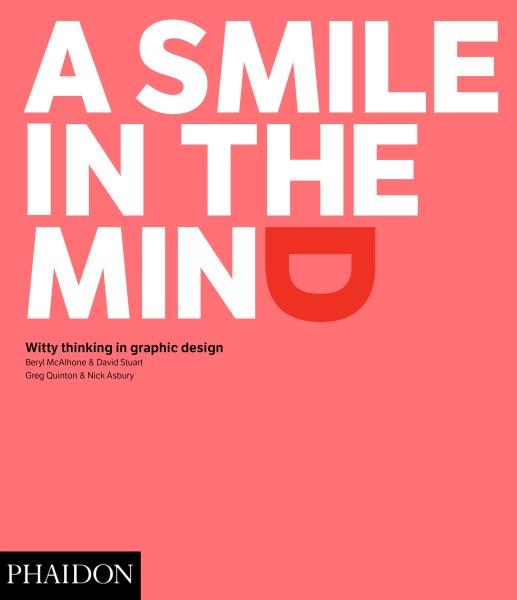 A Smile in the Mind
Witty Thinking in Graphic Design
Forty years of "witty thinking" from over 300 designers, including hundreds of visual examples and interviews with the world's top practitioners.
Packed with illustrations showcasing different examples of the use of wit in a variety of graphic design and products, from invitations to letterheads, digital platforms and even works of art. Features the work of the most prominent designers from across the globe ...
About the Contributor