By Will Kostakis.
For a writer, staring down the first blank page of a new project is equal parts exciting and terrifying. The possibilities are endless. You could write something that changes the world, or something that makes you change career (or at the very least, change your pen name).
I'm sitting opposite that blank page now. I doubt a project before I start it. I interrogate myself for choosing it above the other ideas swimming in my head. An idea is an 18-month commitment; I have to make sure it has legs, and make sure I have the passion to reach the end.
I ask myself about the characters, the plot, the setting – if I can fall out of love with the germ of the idea, it doesn't bode well for the finished product. But there's a question I've been asking myself this time around that I never have before: Is it Young Adult (YA)? Does it have to be?
I became a young-adult writer because I was a young adult. I was 17 when I signed my first book deal, and I wanted to write the kinds of books I read, the kinds of books that spoke to me. Now, I'm 27. If something speaks to me enough that I will live and breathe it as a 27-year-old, then surely, it isn't YA?
A lot has been made recently of the fact that most YA fiction reads and sells like grown-up fiction in disguise, and I've begun to wonder if I should try courting more mature, older readers. I mean, they are my readers already. For every teenager who tells me they've enjoyed The Sidekicks, there's an adult who'll say the same.
My transition to adult lit should be easy, but … every time I consider using all fifty shades, I hesitate. I'm drawn back to my Dropbox folder filled with novels I attempted and abandoned as a teenager. Yes, the stories I write now are very different, but … I still recognise the terror and excitement on the first pages. It is still my experience.
As a teenager, you're taking control of the story of your life. You're filling in that blank page with firsts. It's as exciting as it is terrifying. There is so much potential, and so much time to change who you are, and where you'll end up. A story isn't just one blank page, though. Yes, the more blank pages you fill, the less firsts there are, but there's still just as much blankness, just as much potential to change to trajectory of your story.
Young-adult books are about figuring out who you want to be. I don't think adults are reading young-adult stories because authors are writing for grownups, I think it's because young-adult literature brims with hope, with potential. Adults see who we were, and it reminds us of the power we still have.
But as much as adults might enjoy my work, its themes are for young adults first. I might be getting older, but I haven't yet forgotten how transformative reading the right book at the right age can be. I am the person I am today because I read Simmone Howell and Barry Jonsberg when I did. They spoke to my teen self as an equal, and gave me words to drop into my own blank page.
I want to be that for someone else.
So when that voice in my head asks, "Is it YA? Does it have to be?" I say, "Yes."
OrderThe Sidekicks before July 15, 2016, and email a copy or photo of the receipt to will@willkostakis.com before July 30, 2016, and you'll get a FREE signed copy of Stuff Happens: Sean!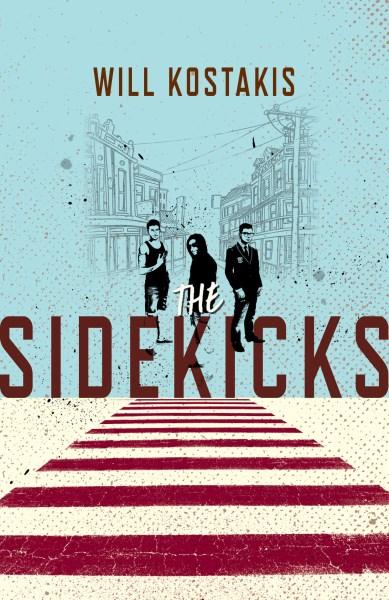 The Sidekicks
The Swimmer. The Rebel. The Nerd.
All Ryan, Harley and Miles had in common was Isaac. They lived different lives, had different interests and kept different secrets. But they shared the same best friend. They were sidekicks. And now that Isaac's gone, what does that make them?
Will Kostakis, award-winning author of The First Third, perfectly depicts the pain and pleasure of this teenage world, piecing together three points of view with intricate ...
About the Contributor