John le Carre's had a big year. First, The Night Manager was adapted for the small screen and was met with nothing but praise. Now, Our Kind of Traitor has been made into a film, set to be released in cinemas nationally on July 14th. If you're after a thriller guaranteed to keep you glued to the edge of your seat, this one's for you!
Booktopia, along with StudioCanal, are celebrating the film's release by offering Booktopians a double pass* to see the film when they pre-order Our Kind of Traitor.
Pre-Order Your Copy of Our Kind of Traitor Now!
Starring Ewan McGregor, Damian Lewis, Stellan Skarsgård and Naomie Harris, the film follows an ordinary English couple on holiday in Marrakech who befriend a flamboyant and charismatic Russian who, unbeknownst to them, is a kingpin money-launderer. When he asks for their help to deliver mafia secrets to the British Secret Services, the pair get caught in a dangerous world of international espionage and dirty politics as they are propelled on a perilous journey across Europe and into an alliance with a ruthless MI6 agent.
*Please note: this offer is not available to NZ customers. Offer available while stocks last and limit one double pass per order. The double pass will be sent out with the book from July 18th.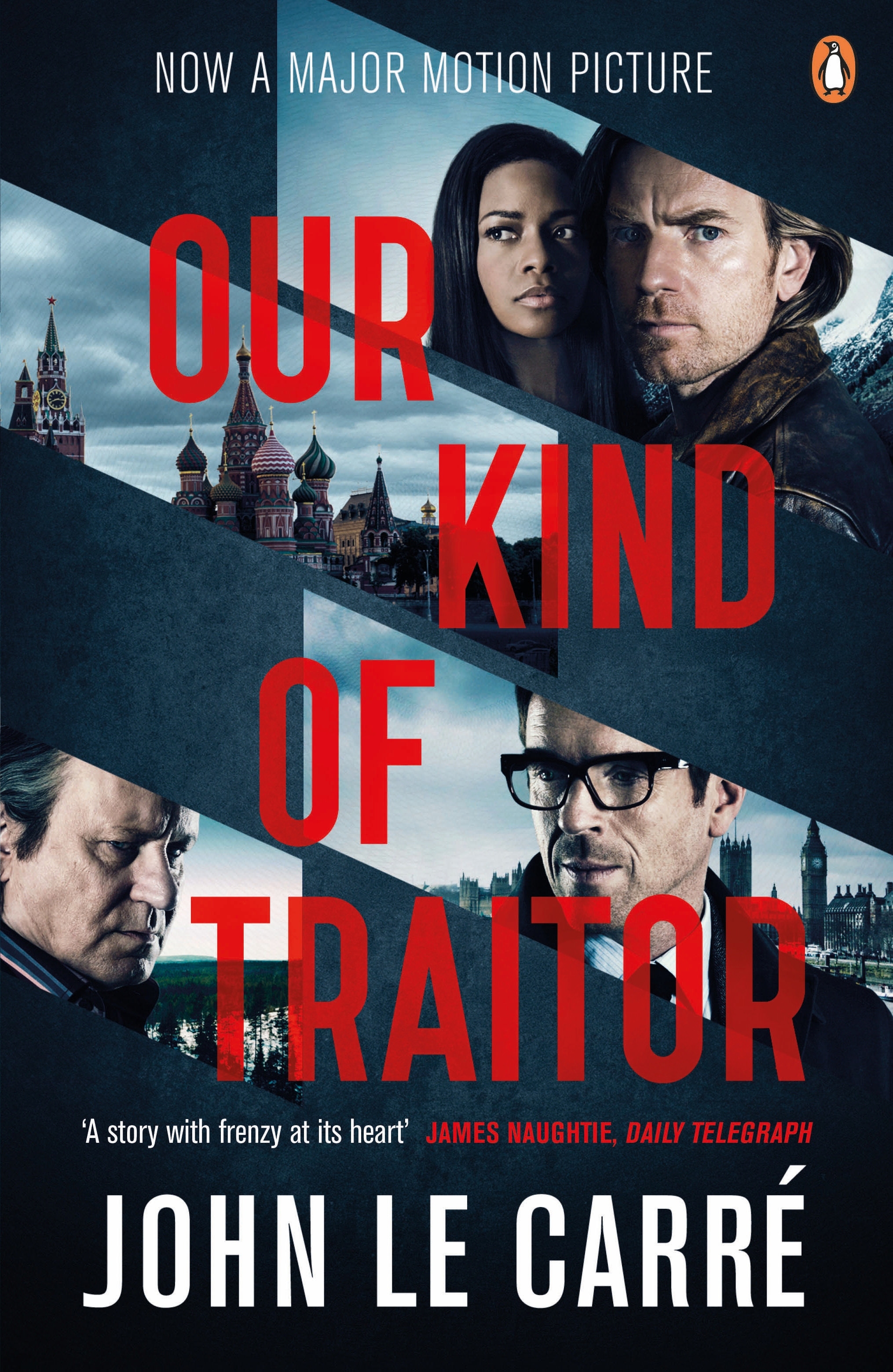 Our Kind of Traitor
Two young lovers find themselves in the darkening basement of an anonymous house in Bloomsbury. In the same room sit two members of Britain's intelligence service. And they want information.
The couple, Perry and Gail, have just returned from holiday in the Caribbean where they met the mysterious Dima, a Russian millionaire in fear for his life. The Russian thinks that only the unlikely figure of Perry can save him. And Dima has cash - and he is prepared to pay.
Their meeting will propel Perry and Gail on a terrifying journey from ...
About the Contributor