The Booktopia Book Guru asks
Kayte Nunn

author of Rose's Vintage

Ten Terrifying Questions
____________
To begin with why don't you tell us a little bit about yourself – where were you born? Raised? Schooled?
I was born in Singapore (my father was in the British Air Force and stationed there at the time), but I was raised mostly in England, with brief stints in Cyprus and the US.
I went to a very strict all-girls boarding school, which I thought might be like Malory Towers (from the Enid Blyton books – all midnight feasts and jolly japes), but in fact was more like a German stalag with dreadful food. Having survived that, I did a degree in English and publishing, and life got better.
I first came to Australia in my mid-20s on a working holiday, got a great job, and never left.
What did you want to be when you were twelve, eighteen and thirty? And why?
When I was twelve I wanted to be a writer, at eighteen a journalist, and at thirty a magazine editor – all word-related ambitions. I loved to read, and I wrote a bit and there seemed to be nothing else that I was re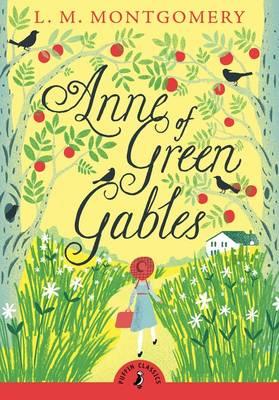 motely good at.
I was quietly horrified when a careers counsellor suggested that journalism wasn't for 'nice' girls and that I might enjoy being an occupational therapist (I would have been dreadful at it).
What strongly held belief did you have at eighteen that you do not have now?
That the world was going to end in my lifetime – I grew up on a series of air force bases and at that time the Falklands War had not long ended and I read too many Cold War novels.
What were three works of art – book or painting or piece of music, etc – you can now say, had a great effect on you and influenced your own development as a writer?
Rodin's The Kiss: one of my favourite sculptures and for years I had a postcard of it above my desk – perhaps why I am drawn to love stories.
Bach's cello suites: the soulful longing in the music brings me to tears.
Anne of Green Gables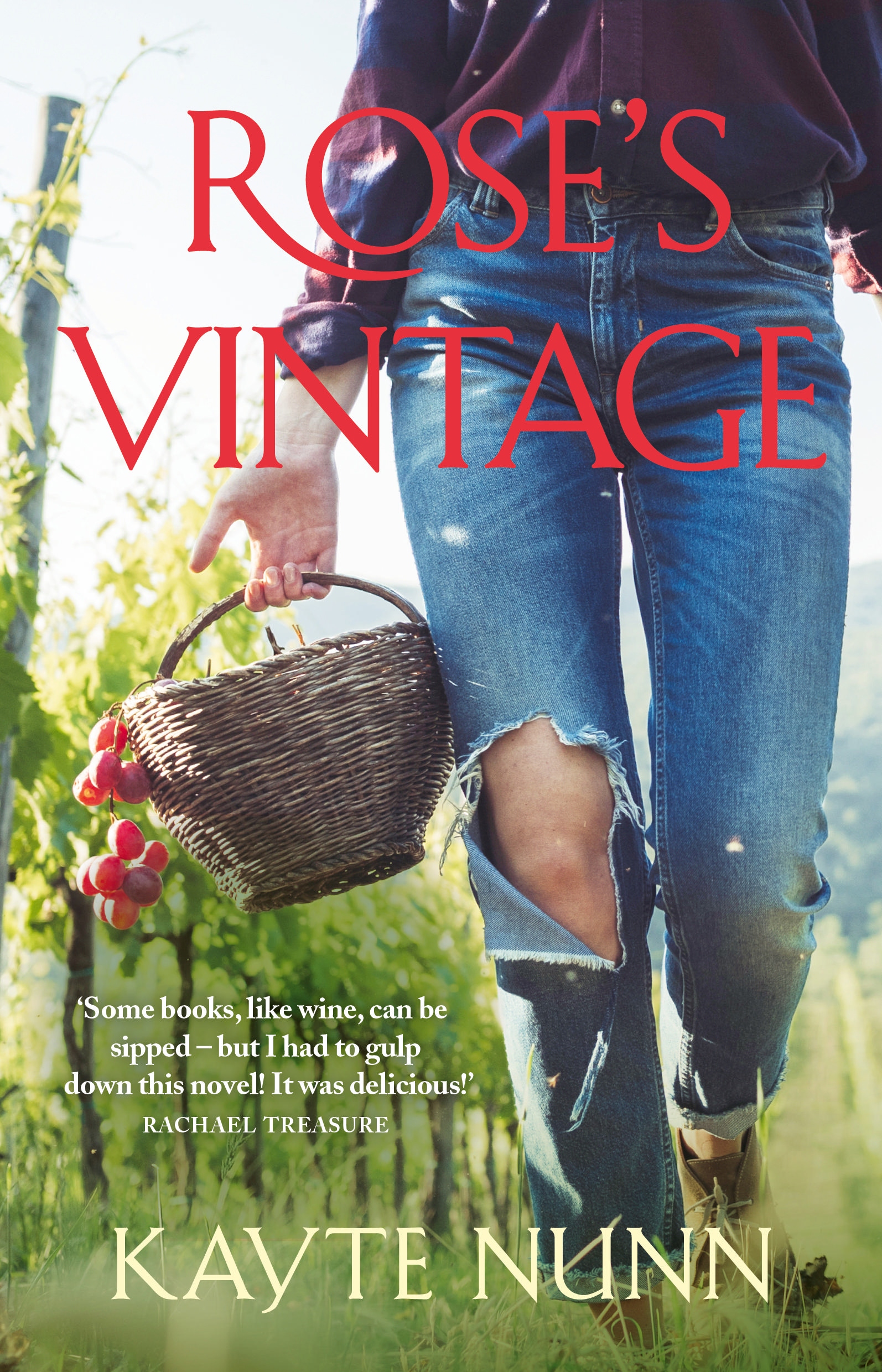 : I've read and re-read this countless times, and I still cry when Marilla dies. It's complete comfort reading.
Considering the innumerable artistic avenues open to you, why did you choose to write a novel?
I'm not sure there are innumerable artistic avenues available to me – have you heard me sing? Words are the way I'm best able to communicate – and the only thing I'm remotely good at (oh, apart from baking!).
Please tell us about your latest novel…
Rose's Vintage is the story of an English chef who arrives in an Australian wine region and ends up torn between family loyalty, the calling of her heart and fulfilling her own ambitions.
What do you hope people take away with them after reading your work?
They might learn a little more about the process of winemaking, but really, I'd like to write books that are an escape; for my work to give people hope when things in their own life are tough. To entertain people, make them laugh and sometimes possibly cry.
Whom do you most admire in the realm of writing and why?
Liane Moriarty – her lightness of touch, her humour and clever observation of people is outstanding and she tells a great story.
Many artists set themselves very ambitious goals. What are yours?
To be able to make a living doing what I love – not an easy objective when you consider the average income of writers in Australia these days. Oh, and if Alicia Vikander were to star as Rose in a film adaptation that would be hard to beat.
What advice do you give aspiring writers?
Be prepared to learn and keep learning, to work and keep working – no-one emerges fully-fledged as a writer without having done a lot of hard work first
Thank you for playing, Kayte!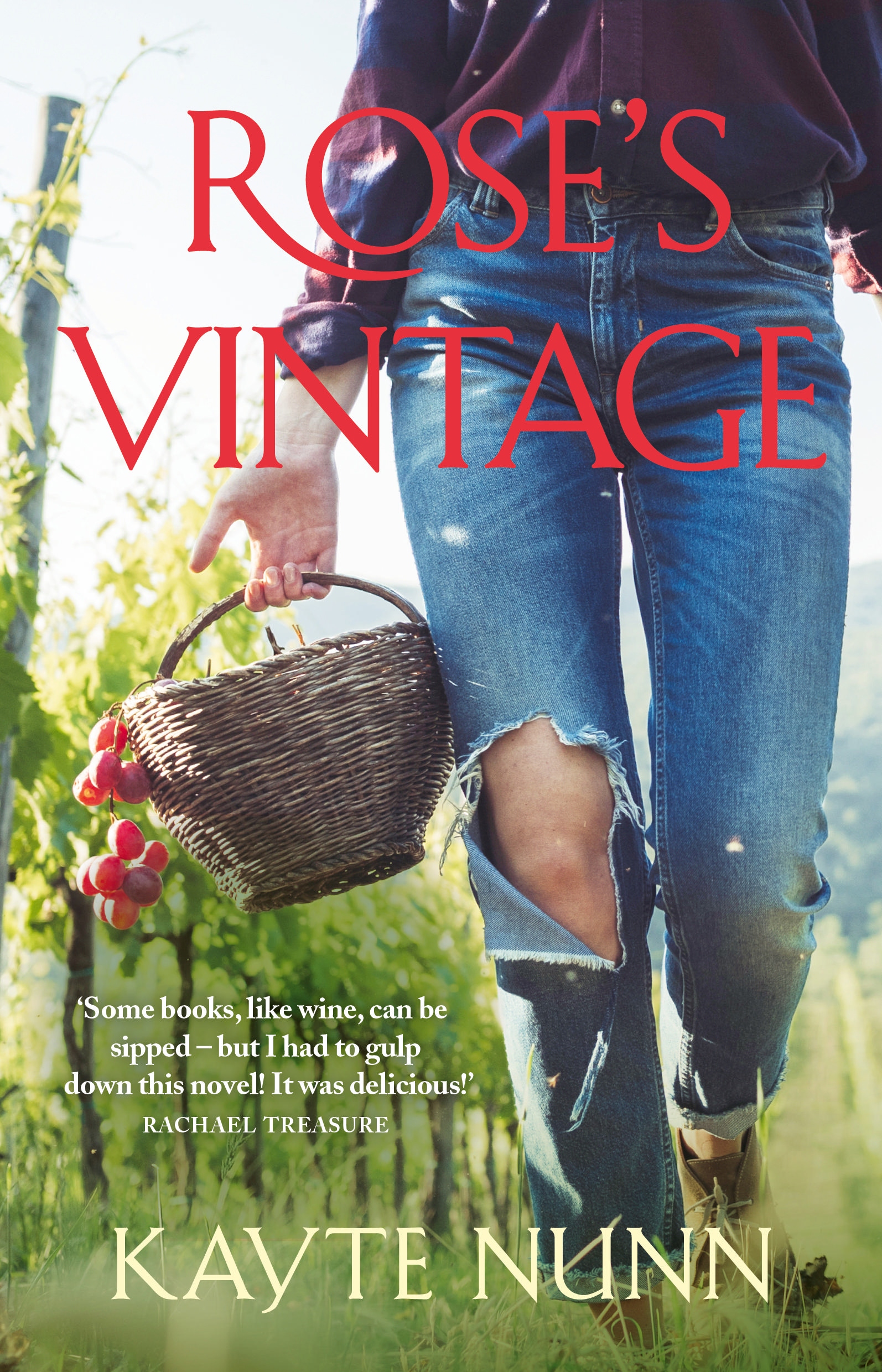 Rose's Vintage
With her heart in tatters after a relationship break-up, Rose Bennett trades her hometown of London for the sunny shores of Australia – but she arrives to find the Shingle Valley shrouded in winter.
As the weather improves, Rose starts to unlock the secrets of the Valley – from bonfire ceremonies and wine-making traditions to eccentric locals and their histories.
And despite herself, Rose starts to fall in love: with the valley, the wines, the two children she's helping to look after – and with handsome and brilliant Mark Cameron, owner of the troubled Kalkari Wines ...
About the Contributor
Anastasia Hadjidemetri is the former editor of The Booktopian and star of Booktopia's weekly YouTube show, Booked with Anastasia. A big reader and lover of books, Anastasia relishes the opportunity to bring you all the latest news from the world of books.