Jack West Jr. is back! It's been seven long years, but Matthew Reilly has finally brought our favourite character back.
Matthew Reilly's Jack West Jr. series is a fast-paced thriller intertwined with historical details (both real and fictional). I was gripped from the first chapter of Seven Ancient Wonders, and the thrills just didn't stop – I still dream about Reilly's amazing recreation of the Hanging Gardens of Babylon! I literally cried tears of joy when I discovered that this fourth book in the series, The Four Legendary Kingdoms, is a continuation of Jack West Jr.'s story.
Fans like myself will be absolutely thrilled with the just-revealed cover for this book – it matches my copies from years ago! New fans will be enchanted by the intricacy of the artwork. Be sure to look at it very closely – Matthew Reilly's covers often reveal hints about the story within.
So what do you think of it?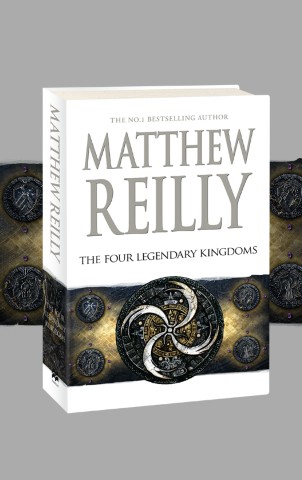 Four Legendary Kingdoms
Jack West Jr. : Book 4
Jack West Jr is back.
The thrilling new book in the Jack West Jr series will be released October 2016.
About the Contributor
Emily is an advocate for quiet reading time - all the time. She spends every spare moment with her nose in a book; there are too many books and not enough time for other hobbies!