The Booktopia Book Guru asks
Louise Doughty

author of Black Water

Ten Terrifying Questions
____________
To begin with why don't you tell us a little bit about yourself – where were you born? Raised? Schooled?
I grew up in a small town in the East Midlands, slap-bang in the middle of rural England. I thought of it as Nowheresville when I lived there – it's one of those towns that isn't on the way to anywhere. It's quite pretty and chi-chi now, but when I was growing up there in the 1970s, there was a lot of rural poverty. My parents were both from solid working class backgrounds but determined that their three children would be educated and middle-class – and they succeeded. I owe them a lot.
What did you want to be when you were twelve, eighteen and thirty? And why?
When I was twelve I wanted to be a classical actress in the mode of Glenda Jackson. When I was eighteen I realised I wasn't good enough. During my twenties I worked every kind of job – secretarial, bar work, teaching – to support myself while I became a writer. I always said I wanted to be a writer by the time I was thirty. A week before my thirtieth birthday, I got my first book deal and the day before, my first job in journalism, so I did it with 24 hours to spare. It was a great party.
What strongly held belief did you have at eighteen that you do not have now?
Sadly I think it is the belief that as someone who wanted to study and to write and to act, that I would be judged on my skill or ability or intellect. In retrospect, I was very naïve about the ways in which young women get judged.
What were three works of art – book or painting or piece of music, etc – you can now say, had a great effect on you and influenced your own development as a writer?
There are too many to list but the ones that spring to mind are: The Earthsea books by Ursula K. Le Guin, which as a young reader showed me how limitless the human imagination can be; the music of Billie Holiday, which seemed both heartbreaking and impossible when I first encountered it; the work and life of Frieda Kahlo, which I saw in Mexico City long before she became famous and fashionable in the UK.
Considering the innumerable artistic avenues open to you, why did you choose to write a novel?
Of the three inspirations above, writing is the only one I could get close to, although I do sing in the house if I'm on my own and the neighbours away.
Please tell us about your latest novel…
Black Water is set mostly in Indonesia. As it opens, the main character, Harper, who is mixed race Dutch/Indonesian, is lying awake, terrified, in a hut in rural Bali, convinced he's going to be killed. The next day, he meets a woman in a bar and begins to talk about his life; the book then goes back in time to find out what he's so scared of.
It turns out he was born under the Japanese occupation in 1942, grew up in the US and the Netherlands and then ends up working for a private security firm that sends him to Jakarta in 1965, to act as a courier for the CIA. He does something terrible during the massacres there but you only find out exactly what much later, as the ghosts of his past come to get him.
What do you hope people take away with them after reading your work?
One of my favourite quotes comes from the American philosopher Richard Rorty who said, "Solidarity is created not by the intellect but by the imagination, by realising that the pains and humiliations of other, unfamiliar sorts of people are the same as our own." My highest ambition is that someone might read one of my books and think, hmmm, this character is very different from me but is feeling something I have felt.
Whom do you most admire in the realm of writing and why?
Again, it's a long list. Kate Atkinson is at the absolute top of her game at the moment: Life After Life and A God in Ruins are masterpieces. I love Margaret Atwood, Hilary Mantel, Helen Dunmore, Anne Enright. All the usual suspects, I'm afraid.



Many artists set themselves very ambitious goals. What are yours?
See above: increasing the sum total of human empathy and understanding in the world is about as lofty an ambition as you can get.
In terms of my own skill set, I long to write one of those very short, perfectly formed novellas. My books tend to have large narratives and complex plots. When I started Black Water I said to my agent, "I think this one is going to be my short, perfectly formed novel" and he sighed and said, "Louise, you say that every time."
What advice do you give aspiring writers?
Ignore the sneering. Ignore the sneering from people who are threatened by the fact that you are trying to do something they would love to do; ignore it when it comes from well-meaning family and friends; ignore it most of all when it comes from inside your own head, that little voice that says, this is boring, no-one would want to read this, who do you think you are? Writers live with those voices every time they try and fill a page. It comes with the territory. Just do it.
Thank you for playing, Louise!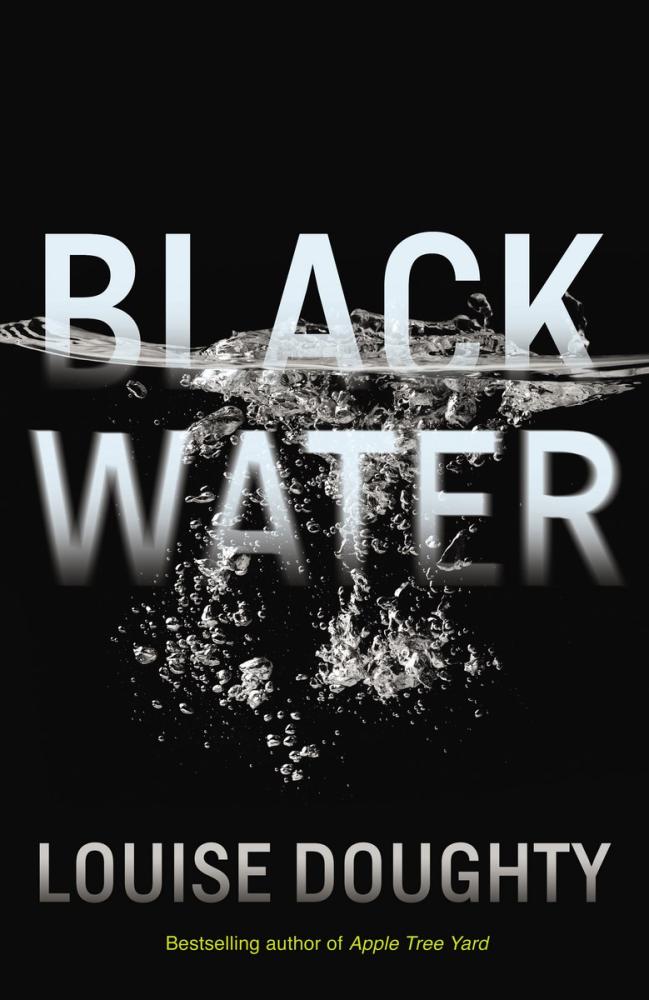 Black Water
From the bestselling author of Apple Tree Yard, a masterful thriller about espionage, love and redemption.
Harper wakes every night, terrified of the sounds outside his hut halfway up a mountain in Bali. He is afraid that his past as a mercenary has caught up with him - and that his life may now been in danger. As he waits to discover his fate, he meets Rita, a woman with her own past tragedy, and begins a passionate affair. Their relationship makes Harper realise that exile comes in many forms - but can Rita and Harper save each other while they are putting each other very much at risk?
Moving between Indonesia, the Netherlands and California, from the 1960s to the 1990s, Black Water turns around the 1965 Indonesian massacres, one of the great untold tragedies of the twentieth century ...
About the Contributor
Anastasia Hadjidemetri is the former editor of The Booktopian and star of Booktopia's weekly YouTube show, Booked with Anastasia. A big reader and lover of books, Anastasia relishes the opportunity to bring you all the latest news from the world of books.