If strong and smart heroines are what you like reading about then you can't go past the Throne of Glass series by Sarah J. Maas. (If you've somehow missed the news, the cover of book 5 has just been revealed!).
Sarah is a feminist always conscious of including women in positions of power throughout the series; a series that's the perfect introduction to the fantasy genre for teenagers. It has fully-realised fantasy worlds, complex political intrigue, betrayal, destiny, magic, unbelievable twists and turns and page-turning plots. What more could you want?
Have a listen to what Sarah has to say about her books and influences:
What was Sarah's favourite book to write?
What is Sarah's favourite part of writing?
 Why did Sarah write A Court of Thorn and Roses?
Why does Sarah love writing fantasy novels?
What influences Sarah's world building?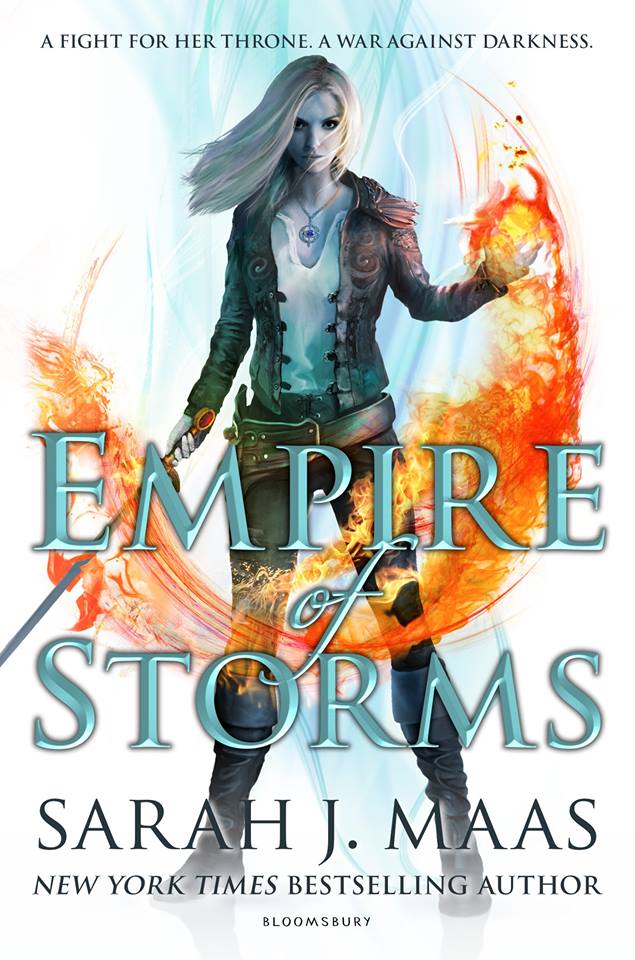 Empire of Storms
Throne of Glass: Book 5
The long path to the throne has just begun for Aelin Galathynius.
As the kingdoms of Erilea fracture around her, enemies must become allies if Aelin is to keep those she loves from falling to the dark forces poised to claim her world. With war looming on all horizons, the only chance for salvation lies in a desperate quest that may mark the end of everything Aelin holds dear ...
About the Contributor
Anastasia Hadjidemetri is the former editor of The Booktopian and star of Booktopia's weekly YouTube show, Booked with Anastasia. A big reader and lover of books, Anastasia relishes the opportunity to bring you all the latest news from the world of books.