The Booktopia Book Guru asks
Leigh Van Der Horst

author of Without My Mum

Ten Terrifying Questions
____________
To begin with why don't you tell us a little bit about yourself – where were you born? Raised? Schooled?
I was born in Ferntree Gully, Victoria, Australia. I grew up in a suburb called Bayswater (which had no sign of bay/water anywhere!) and I attended the local schools. I am now a mother of 4 lovely boys, a nurse and I live at the beautiful Mornington Peninsula – heaven on earth!
What did you want to be when you were twelve, eighteen and thirty? And why?
At 12 I wanted to be an Equestrian Showjumper! I had a divine chestnut horse called 'Burt' and he was my whole world. I would scrapbook about horse riding and dream about English stables (as I would constantly read books of that nature). At 18 I had no idea at all, I disliked school, had a poor attitude and thought the world owed me a favour! And at 30 I was considering a career in nursing. 
What strongly held belief did you have at eighteen that you do not have now?
I believed that others were responsible for my happiness. I really did think that! And I wondered why I just couldn't be happy. Now I realise that it is up to us, no-one else can make us happy. I teach my boys about this now as I think it is really important to know as a child that what you put out into the world, you get back. Gratitude is such an important attitude to possess.
What were three big events – in the family circle or on the world stage or in your reading life, for example – you can now say, had a great effect on you and influenced you in your career path?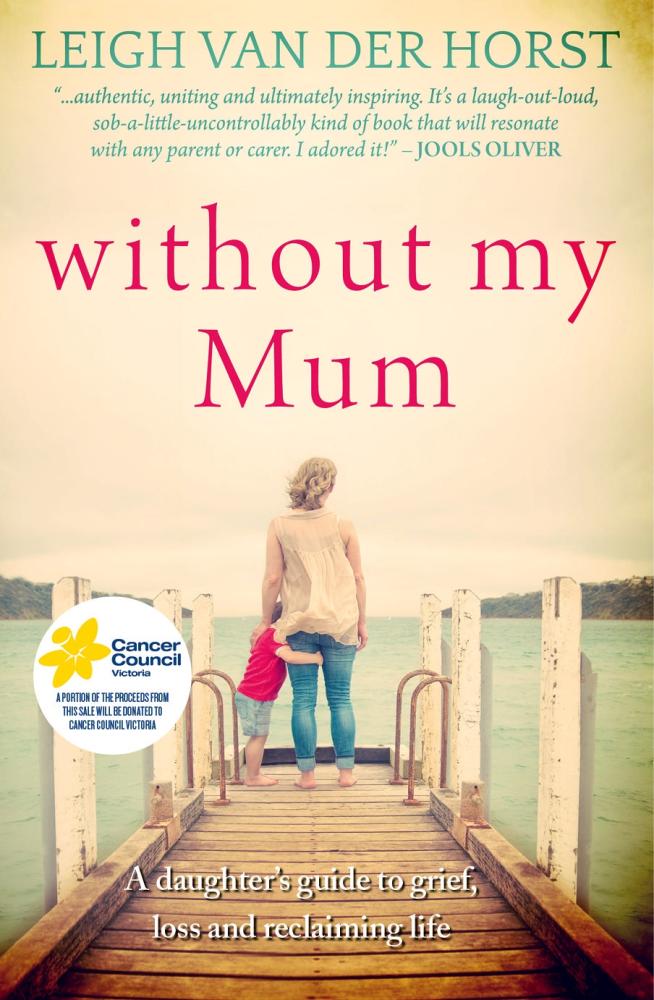 My mother's illness and then death has shaped my life since turning 30. Everything I am and everything I aspire to be has come from that sad but inspiring experience. I think also, having my boys and becoming a mother taught me about true hard work and never giving up. As tough as it all can get sometimes, you just have to continue putting one foot in front of another,
Considering the innumerable electronic media avenues open to you – blogs, online newspapers, TV, radio, etc – why have you chosen to write a book?
The main driving force behind my book Without My Mum was to create something that could sit on bedside tables of women who had lost their mothers and be reached for when needed. A comforting hug in the form of a book.
Please tell us about your latest book…
Without My Mum is a book that hopes to support and comfort motherless women worldwide. Sharing my raw but inspiring journey of losing my mum, I also included stories from women all over the world who courageously share their losses and lessons and finish off with a section of wisdom from the mothering sisterhood, encouraging the reader in their journey. I am very grateful to have included wisdom from inspiring mothers such as Lisa Wilkinson, Jools Oliver, Natalie Bassingthwaighte and Bec Judd!
If your work could change one thing in this world – what would it be?
I hope to prove to others that through devastation we can rise up and become a better version of who we were previous to our heartbreak. I also want women to be more supportive of one another and less competitive, as such great things come from a collective sisterhood.
Whom do you most admire and why?
I have many friends who I admire greatly. I am surrounded by very strong women who face life's challenges with such courage and grace and just find a way to get on with it all. We are all extremely close and supportive. I am very lucky.
Many people set themselves very ambitious goals. What are yours?
Oh I have SO many! Too many!!! Currently, I hope to see my book in stores overseas. I would love a UK and/or US publisher to take it on board, as I know it would be very helpful for their readers. I also run an online magazine called Mama Love Magazine that I have grand ideas for! There are some really exciting things coming up next year regarding my site, which I am looking forward to but they are under wraps still. 
What advice do you give aspiring writers?
It is bloody hard work but if you have the burning passion to tell your story, tell it! Don't listen to any negative comments, just go with your heart. I am so glad that I persevered with my book, all of the late nights were so worth it. I look forward to doing it all again (when my kids are not kicking my butt so much!)
Thank you for playing Leigh!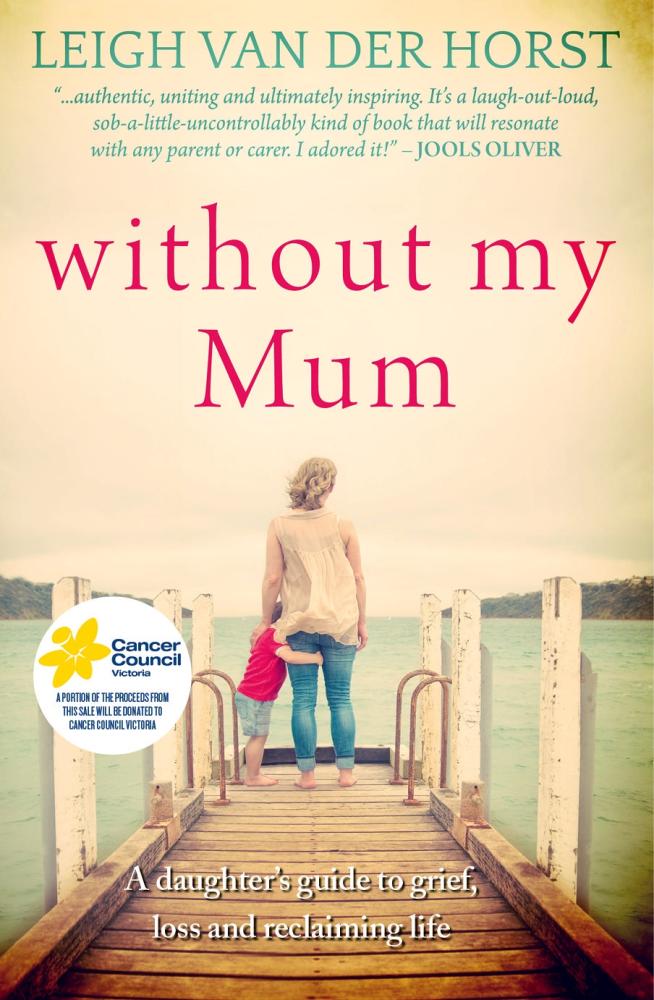 Without My Mum
A Daughter's Guide to Grief, Loss and Reclaiming Life
When Leigh Van Der Horst lost her beloved mother to cancer in 2008, she faced her biggest battle yet. In Without My Mum, she invites us on a journey that is at times heartbreaking, others heartwarming, but ultimately comforting and inspiring. With warmth and candour, Leigh tells of her transformative passage through devastating grief, one that allowed her to rediscover and redefine her own identity.
As well as exploring her own experience, Van Der Horst brings together stories from many inspiring women around the world, including contributions from Jools Oliver, Lisa Wilkinson, Megan Gale, Amanda de Cadenet and Natalie Bassingthwaighte ...
About the Contributor
Anastasia Hadjidemetri is the former editor of The Booktopian and star of Booktopia's weekly YouTube show, Booked with Anastasia. A big reader and lover of books, Anastasia relishes the opportunity to bring you all the latest news from the world of books.