Katherine Brabon is officially the most envied person by aspiring authors. Last night she was awarded the coveted Australian/Vogel Literary Award for 2016, the $20,000 prize awarded annually to the best new work by a writer under 35. The winning manuscript is published by Allen and Unwin.
Since it was first awarded in 1980 the award has launched the careers of several notable Australian authors including Tim Winton, Kate Grenville, Gillian Mears, and Mandy Sayer, and has become an indicator of literary talent.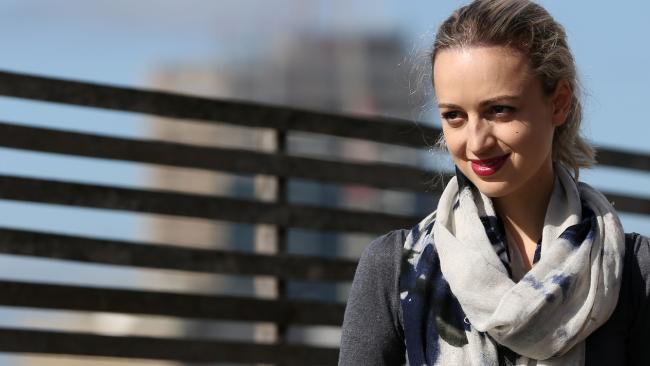 Brabon's winning manuscript, The Memory Artist, was written for her PhD in creative writing that she is set to complete by the end of the year at Monash University.
In it, the 27 year old from Melbourne tells the story of Pasha Ivanov, whose childhood apartment in Moscow was used for secret dissident meetings during the years of Brezhnev's tyrannical rule over the Soviet Union. Years later, as a young man living in St Petersburg, the death of his mother triggers Pasha's desire to create art and as he travels across Russia he retreats into his own memories and the country's troubled past.
In her acceptance speech, Brabon was excited that the Vogel Award was awarded to a manuscript with no Australian connection.
"Australian literature doesn't have to be set in Australia … Today is the 30th anniversary of the Chernobyl nuclear disaster, and so that's been on my mind a lot, also because I've been reading a translation of an oral history of that catastrophe, written by the Belarussian writer Svetlana Alexievich. She's a prominent critic of their current leader, and her work is a struggle for memory, and for art.

In 2015, she won the Nobel Prize for literature, and to this day she's still not published in her home country. Her name is missing from school books, and her books enter Belarus via the underground, just as in my novel in the Soviet Union novels are brought in through the underground. So repression is still very much alive, unfortunately."
Brabon also made reference to repressed writers and expressed her gratitude for the freedom to write and get published without repercussion:
"I can write in the absence of danger, I write not because I had to, but because I wanted to. I also felt compulsion, I had a tiny inkling of what it feels like to have a sense that I must say this, I must tell this. For me it was to tell the story of the repression of words, and people, and the reverberation of that over decades and generations."
We congratulate Katherine and all the shortlisted authors: Anna Daniels for Rocky Road, Gareth Dickson for A Minor Fifth; and Christopher Przewloka for Coffin's Reach (left to right below).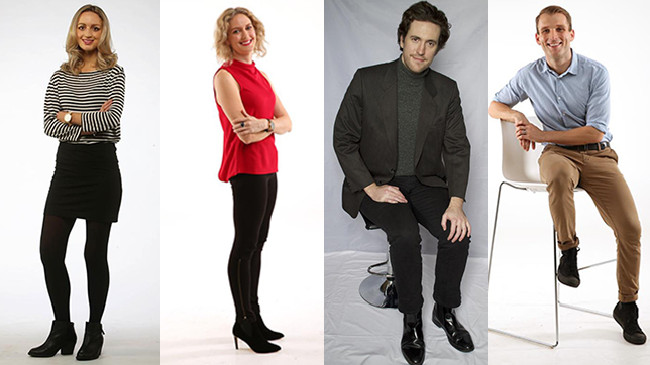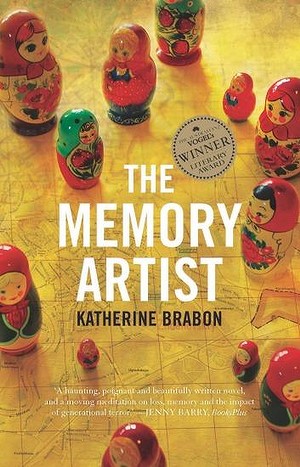 The Memory Artist
Winner of the 2016 Vogel Literary Award
How can hope exist when the past is so easily forgotten?
Pasha Ivanov is a child of the Freeze, born in Moscow during Brezhnev's repressive rule over the Soviet Union. As a small child, Pasha sat at the kitchen table night after night as his parents and their friends gathered to preserve the memory of terrifying Stalinist violence, and to expose the continued harassment of dissidents.
When Gorbachev promises glasnost, openness, Pasha, an eager twenty-four year old, longs to create art and to carry on the work of those who came before him. He writes; falls in love. Yet that hope, too, fragments and by 1999 Pasha lives a solitary life in St Petersburg. Until a phone call in the middle of the night acts as a summons both to Moscow and to memory ...
About the Contributor
Anastasia Hadjidemetri is the former editor of The Booktopian and star of Booktopia's weekly YouTube show, Booked with Anastasia. A big reader and lover of books, Anastasia relishes the opportunity to bring you all the latest news from the world of books.