The Girl on the Train by Paula Hawkins – that runaway success that captivated millions of readers worldwide – is hitting our big screens later this year! Check out the trailer below for your first look at the film.
Emily Blunt has been cast as the self-destructive Rachel, who becomes embroiled in a crime mystery when she spots something shocking from her morning commuter train.
Justin Theroux stars as Rachel's ex-husband Tom, whose missing nanny Megan Hipwell (Haley Bennett) is at the centre of the case. Rachel's struggles with alcoholism in the wake of a painful divorce mean she can't remember the night Megan went missing, and she soon finds herself a suspect battling to clear her name. The problem is that nobody trusts a woman who regularly blacks out.
Director Tate Taylor promises "sex, infidelity, deception, obsession, more sex, a little bit of murder and plenty of cocktails." We can't wait! But first, off to reread the book …
Did you know? 
Paula Hawkins was born and brought up in Zimbabwe and moved to London in 1989. She worked as a journalist for fifteen years before turning her hand to fiction.
The Girl on the Train is her first thriller. It's been published in over forty languages and has been a No.1 bestseller around the world.
Paula will be chatting about The Girl on the Train at the Sydney Writer's Festival on Saturday, May 21st. Grab your tickets before they run out!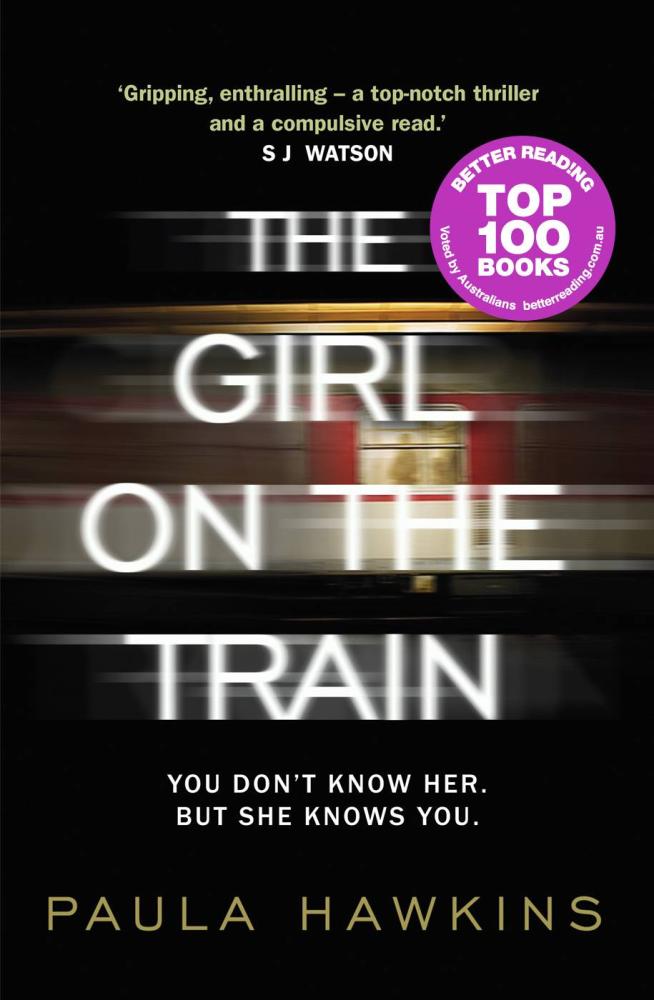 The Girl on the Train
Rear Window meets Gone Girl, in this exceptional and startling psychological thriller.
Rachel catches the same commuter train every morning. She knows it will wait at the same signal each time, overlooking a row of back gardens. She's even started to feel like she knows the people who live in one of the houses. 'Jess and Jason', she calls them. Their life – as she sees it – is perfect. If only Rachel could be that happy.
And then she sees something shocking. It's only a minute until the train moves on, but it's enough.
Now everything's changed. Now Rachel has a chance to become a part of the lives she's only watched from afar.
Now they'll see; she's much more than just the girl on the train…
About the Contributor
Anastasia Hadjidemetri is the former editor of The Booktopian and star of Booktopia's weekly YouTube show, Booked with Anastasia. A big reader and lover of books, Anastasia relishes the opportunity to bring you all the latest news from the world of books.