From Bridget Jones' Diary and Austenland through to Death Comes to Pemberley and The Lizzie Bennett Diaries – the world seems to have an insatiable appetite for Pride and Prejudice retellings. Just recently I managed to accidentally consume two in the same week when I went to see Pride and Prejudice and Zombies a few days after reading (and loving) Curtis Sittenfeld's Eligible.
As I sat in the cinema watching the Bennett sisters descend upon a ballroom teeming with zombies, swords swinging and daggers flying, I had something of an epiphany. The epiphany was this:
There is literally no limit to the number of times I will happily revisit the story of Elizabeth Bennett and Mr Darcy … no matter how outlandish the retelling.
(Don't worry. There are no zombies involved in Eligible.)
For those who have not had the pleasure of reading Curtis Sittenfeld before, she is easily one of my favourite authors. And the best part about picking up a Curtis Sittenfeld novel is you never know what to expect.
Her first novel, Prep, is a whip-smart and keenly observed coming-of-age novel set in a privileged boarding school. American Wife, on the other hand, is a fictional memoir loosely based on the life of former First Lady Laura Bush and Sisterland is about twin girls with extra-sensory powers.
In Eligible, Curtis Sittenfeld bends her razor sharp wit and crystal clear insight to the task of retelling Jane Austen's classic, Pride and Prejudice.  Set in Cincinnati, this version reimagines Elizabeth Bennett as journalist writing for a women's magazine and Mr Darcy as a highly respected neurosurgeon. Both of them are in their late thirties and largely uninterested in marriage or children.
But wait, there's more!
Mr Bingley is a former contestant of a Bachelor-style reality TV show called "Eligible". Jane is a yoga instructor trying to have a baby via artificial insemination. Lydia and Kitty are cross-fit junkies and Mary is an anti-social homebody who obsessively collects online degrees.
I absolutely relished every word of Eligible. It's an utterly delightful read – not to mention a consistently surprisingly one (which is impressive given that we all know how the story ends). Rather than lifting the tale we know so well and dropping it into a modern setting, Curtis Sittenfeld has creatively tailored the story to fit more comfortably in a contemporary setting – tweaking certain elements of the plot, playing around with the characters and putting a new twist on things without ever straying too far from the much-beloved original.
This is a version of Pride and Prejudice in with Elizabeth and Darcy have no-strings-attached casual sex, Mr Collins is a tech-billionaire and Lady Catherine de Bourgh has been transformed into a feminist icon … and it's all happening in modern day America!
If you think you've seen every possible version of Pride and Prejudice –this book will prove you wrong.  In fact, you may find yourself forced to re-evaluate your list of Top 5 Austen retellings so as to make room for Eligible. I know I did!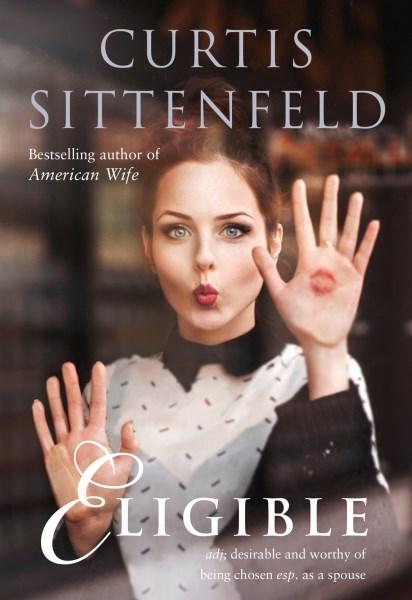 Eligible
The Bennet sisters have been summoned from New York City.Liz and Jane are good daughters. They've come home to suburban Cincinnati to get their mother to stop feeding their father steak as he recovers from heart surgery, to tidy up the crumbling Tudor-style family home, and to wrench their three sisters from their various states of arrested development. Once they are under the same roof, old patterns return fast. Soon enough they are being berated for their single status, their only respite the early morning runs they escape on together.
For two successful women in their late thirties, it really is too much to bear. That is, until the Lucas family's BBQ throws them in the way of some eligible single men . . . Chip Bingley is not only a charming doctor, he's a reality TV star too. But Chip's friend, haughty neurosurgeon Fitzwilliam Darcy ...
About the Contributor
Sarah McDuling is Booktopia's Senior Content Producer and Editor of The Booktopian Blog. She has been in the bookselling game for almost a decade and a dedicated booklover since birth (potentially longer). At her happiest when reading a book, Sarah also enjoys talking/writing/tweeting about books. In her spare time, she often likes to buy a lot of books and take photographs of books. You can follow her on Twitter and Instragram @sarahmcduling
Follow Sarah: Twitter