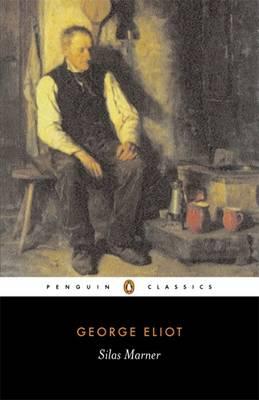 This short novel used to be taught in schools. And I can see why. It is short. It is entertaining.
And it is short.
Teachers have always had trouble getting teenagers to read books of a quality worth teaching. How they would have rejoiced on finding a book like Silas Marner. It is a perfectly formed and executed story. And thoroughly readable and exceedingly engaging.
Times have changed somewhat however, and no teacher in their right mind would set Silas Marner as a text now. It has way too many words for today's students. Which doesn't mean a grown adult with an inclination to try reading more classics shouldn't open its pages.
One of the books I periodically re-read for the sheer pleasure of it, Silas Marner is a great introduction to nineteenth century literature.
Grab your copy of Silas Marner here!
---
Silas Marner
George Eliot
Wrongly accused of theft and exiled from a religious community many years before, the embittered weaver Silas Marner lives alone in Raveloe, living only for work and his precious hoard of money. But when his money is stolen and an orphaned child finds her way into his house, Silas is given the chance to transform his life. His fate, and that of the little girl he adopts, is entwined with Godfrey Cass, son of the village Squire, who, like Silas, is trapped by his past.
Silas Marner, George Eliot's favourite of her novels, combines humour, rich symbolism and pointed social criticism to create an unsentimental but affectionate portrait of rural life.
Grab your copy of Silas Marner here!
About the Contributor
Anastasia Hadjidemetri is the former editor of The Booktopian and star of Booktopia's weekly YouTube show, Booked with Anastasia. A big reader and lover of books, Anastasia relishes the opportunity to bring you all the latest news from the world of books.