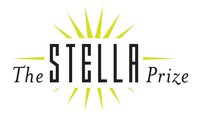 Tuesday night saw Melbourne writer Emily Bitto take out the Stella Prize for her incredible novel The Strays.
The Stella Prize, which Booktopia was honoured to be a major sponsor of, is fast becoming one of the most prestigious awards on the literary calendar, celebrating Australian women's writing.
The prize is named after one of Australia's iconic female authors, Stella Maria Sarah 'Miles' Franklin, and was awarded for the first time in 2013. Both nonfiction and fiction books by Australian women are eligible for entry.
This slideshow requires JavaScript.
The Strays – The Stella Prize 2015 Winner
by Emily Bitto
In The Strays, Evan Trentham is the wild child of the Melbourne art world of the 1930s. He and his captivating wife, Helena, attempt to carve out their own small niche, to escape the stifling conservatism they see around them, by gathering together other like-minded artists. They create a utopian circle within their family home, offering these young artists a place to live and work, and the mixed benefits of being associated with the infamous Evan. At the periphery of this circle is Lily Struthers, the best friend of Evan and Helena's daughter Eva.
Lily is infatuated by the world she bears witness to, and longs to be part of this enthralling makeshift family. As Lily observes years later, looking back on events that she still carries painfully within her, the story of this groundbreaking circle involved the same themes as Evan Trentham's art: Faustian bargains and terrible recompense; spectacular fortunes and falls from grace. Yet it was not Evan, nor the other artists he gathered around him, but his own daughters, who paid the debt that was owing.
Grab a copy of The Strays here
---
Emily Bitto lives in Melbourne. She has a Masters in literary studies and a PhD in creative writing from the University of Melbourne, where she is also a sessional teacher and supervisor in the creative writing program. Her writing has appeared in various publications, including Meanjin, Heat, Harvest, The Sydney Morning Herald and the Australian Literary Review. The manuscript of her debut novel, The Strays, was shortlisted for the 2013 Victorian Premier's Literary Award for an Unpublished Manuscript.
About the Contributor