Clariel, the long-awaited and much anticipated prequel to Garth Nix's bestselling Old Kingdom trilogy will be published in October 2014.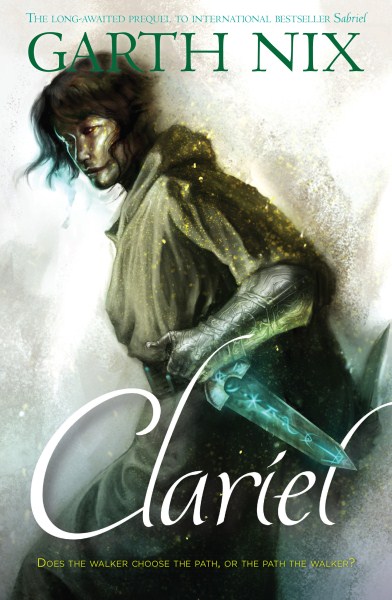 Pub Date: Oct 2014
New Prequel: Clariel is the daughter of one of the most notable families in the Old Kingdom, with blood relations to the Abhorsen, and to the King. When her family moves to the city of Belisaere, Clariel finds herself at the centre of sorcery and intrigue: a plot is brewing against the old and withdrawn King Orrikan; her parents want to marry her off to a killer; and a dangerous Free Magic creature is loose in the city.
When Clariel is drawn into the efforts to find and capture the creature, she finds hidden sorcery within herself, yet it is magic that carries great dangers.
Can she rise above the temptation of power, escape the unwanted marriage and save the King?
Set approximately six hundred years before the birth of Sabriel, Clariel will delight Old Kingdom fans as well as new readers hungry for epic fantasy adventure.
New Covers for Garth Nix's bestselling Old Kingdom trilogy: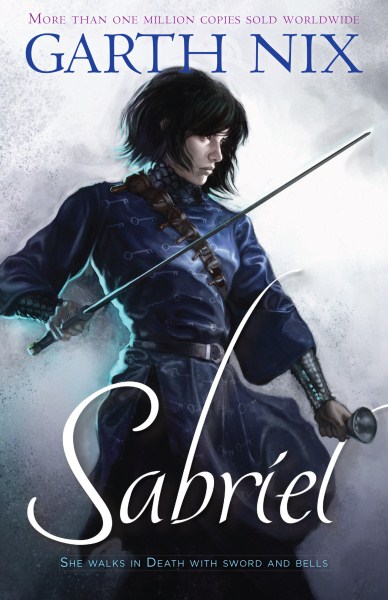 Pub Date: Sep 2014
Book One: For many years Sabriel has lived outside the walls of the Old Kingdom, away from the random power of Free Magic, and away from the Dead who won't stay dead. But now her father, the Mage Abhorsen, is missing, and to find him Sabriel must cross back into that treacherous world – and face the power of her own extraordinary destiny.
'Sabriel is a winner, a fantasy that reads like realism. Here is a world with the same solidity and four-dimensional authority as our own, created with invention, clarity and intelligence.' PHILIP PULLMAN
'Passionately exciting, full of intriguing characters and stunning scenery, Sabriel is sheer enjoyment.' THE TIMES
'Weaving horror and fantasy into a rich, original story … a powerful, gripping quest.' THE AGE
Can't wait that long? Order current edition now.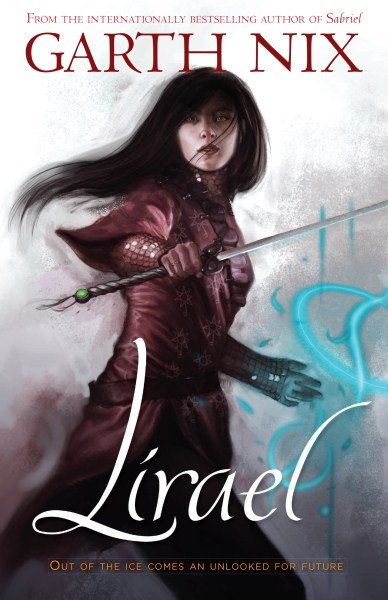 Pub Date: Sep 2014
Book Two: Dark forces are abroad once more in the Old Kingdom. Lirael, solitary daughter of the Clayr, and Sameth, the reluctant Abhorsen-in-Waiting, both seek the same man who may hold the key to an ancient evil stirring in the West. But the Dead cannot be laid to rest until the strange secret linking the fate of Lirael and Sameth is revealed.
'A riveting sequel to his acclaimed Sabriel … Readers who like their fantasy intense in action, magisterial in scope, and apocalyptic in consequences will revel in every word.' KIRKUS REVIEWS
'What makes Lirael a delight is the magic that Nix brings to his story and to his characters. It is filled with twists and turns, playful inventiveness and dark magic, and is sure to satisfy his many readers.' LOCUS
Can't wait that long? Order current edition now.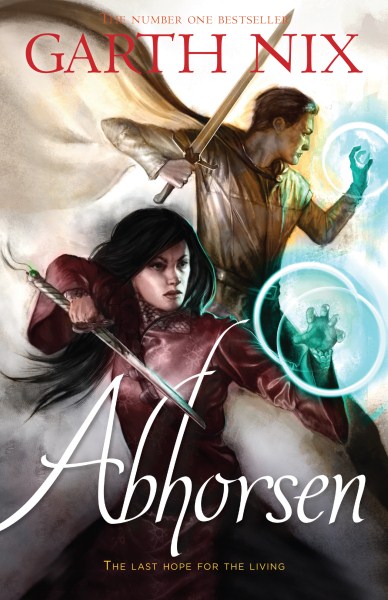 Pub Date: Sep 2014
Book Three: Beneath the earth, a malignant force lies waiting, greedy for freedom from its ancient prison. As the Old Kingdom falls once more into a realm of darkness and terror, the people look desperately to the Abhorsen, the scourge of the Dead, to save them. Yet Abhorsen Sabriel is lost, missing in Ancelstierre.
Only Lirael has any chance of stopping the Destroyer. With her companions Sameth, Mogget and the Disreputable Dog, she travels across the Old Kingdom in a race against time, battling Shadow Hands and dark necromancers to reach Ancelstierre before it is too late. But what hope can one young woman have against a terrible evil with the power to destroy life itself?
'The reader's absorption into the intrigue, magic and dazzling richness of the worlds and characters created by Nix is irresistible pleasure …' AUSTRALIAN REVIEW OF BOOKS
'Terror, courage, bitterness, love, desperation, and sacrifice all swirl together in an apocalyptic climax that pits both Life and Death together against the destruction of everything … This one is breathtaking, bittersweet and utterly unforgettable.' KIRKUS REVIEWS
Can't wait that long? Order current edition now.
About the Contributor
While still in his twenties, John Purcell opened a second-hand bookshop in Mosman, Sydney, in which he sat for ten years reading, ranting and writing. Since then he has written, under a pseudonym, a series of very successful novels, interviewed hundreds of writers about their work, appeared at writers' festivals, on TV (most bizarrely in comedian Luke McGregor's documentary Luke Warm Sex) and has been featured in prominent newspapers and magazines. ​Now, as the Director of Books at booktopia.com.au, Australia's largest online bookseller, he supports Australian writing in all its forms. He lives in Sydney with his wife, two children, three dogs, five cats, unnumbered gold fish and his overlarge book collection. His novel, The Girl on the Page, will be published by HarperCollins Australia in October, 2018.