Every so often you hear about a book that's being touted as a "global sensation". Usually in such cases the film rights have been bought, the author is being labelled "the next J.K Rowling" and the general consensus seems to be OMG this is it! The New Craze! The Next Big Thing! And so on, and so forth. We've heard it all before, right?
And yet it doesn't seem to matter how many times I hear it, whenever a book like this comes along I get caught up in the hype. My expectations soar to dizzying heights. I find myself thinking, "This book is going to change my life! It will blow my mind and rock my world. It will save the rainforests and end world poverty! God bless this miraculous book!"
Of course, I'm nearly always disappointed.
It's not the book's fault. It's just that sometimes hype can be dangerous. Too much hype can kill a good book, purely because it can't possibly measure up to the high expectations of the reader. However, Half Bad by Sally Green might just be the exception to this rule
(NB: Half Bad by Sally Green is probably not going save any rainforests or end world poverty.  I mean it might. But probably not. I just want to be upfront about that, before we go any further.)
Sally Green, author of the upcoming Half Life trilogy, really doesn't have all that much in common with J. K. Rowling. Well … except that they are both British. And female. Also, both are blonde and have children. Does this qualify Sally Green as the next J.K Rowling?  I'm not sure about that. What I am sure of are the following facts:
1). Sally Green is a first time author.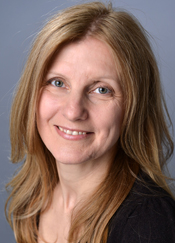 2). Her Half Life trilogy has been sold into 42 countries.
3) There was a massive bidding war between major studios in order to secure the film rights.
4) All of this happened before the first book in the trilogy had even been published.
Now that's a lot of hype to live up to.
In terms of what the book is about, I'm almost reluctant to say. Any kind of synopsis I give is probably going to make it sound like a Harry Potter rip-off. The truth is, comparisons to Harry Potter are unavoidable here. Both books are about teenaged boys with magical powers –  boys who must navigate their way through an intricate world of witches/wizards, burdened by tragic pasts and unwanted notoriety.
Still, despite these superficial similarities, Half Bad is actually a very fresh and imaginative take on a well known theme. At no point does it come off feeling clichéd or unoriginal which (let's be honest) is an impressive feat for a Young Adult novel about witches. This is not new territory, after all. And yet, somehow Sally Green has managed to put a whole new spin on a familiar tune. Whereas Harry Potter is very much a fanstasy, Half Bad is more of a gritty, comptemporary coming-of-age story … that just happens to include witches. More importantly, it's an enthralling page turner starring a complex and compelling protagonist. All up, a riveting first act in what promises to be an impressive show.
So. Will Half Bad live up to the hype and become the next big publishing phenomenon? I certainly hope so, but I can't say for sure. These things can be hard to predict.  All I can say is that I completely understand why people are so excited about this new trilogy. Even handicapped by my ridiculously high expectations, Half Bad did not disappoint.
This is a series I'll be very glad to see capture the hearts and minds of a new generation of teens.
Spoiler Alert: Despite what you may have heard, Half Bad  does not contain a map to the lost city of Atlantis or the secret to eternal youth. It is, however, a very good book that you will  have difficulty putting down.
__________________
Sarah McDuling is a contributor to the Booktopia Blog and Editor of the Booktopia Young Adult Buzz.  Her hobbies include (but are not limited to) sword-fighting, ghost hunting and lion taming. She is also an enthusiaster fibber. You can read her other posts here or follow her on Tumblr at Young Adult @ Booktopia
In modern-day England, witches live alongside humans: White witches, who are good; Black witches, who are evil; and fifteen-year-old Nathan, who is both.
Nathan's father is the world's most powerful and cruel Black witch, and his mother is dead. He is hunted from all sides. Trapped in a cage, beaten and handcuffed, Nathan must escape before his sixteenth birthday, at which point he will receive three gifts from his father and come into his own as a witch—or else he will die. But how can Nathan find his father when his every action is tracked, when there is no one safe to trust—not even family, not even the girl he loves?
In the tradition of Patrick Ness and Markus Zusak, is a gripping tale of alienation and the indomitable will to survive, a story that will grab hold of you and not let go until the very last page.
About the Contributor
Sarah is the Editor of The Booktopian Blog and Senior Content Producer at Booktopia, where she enjoys unleashing the full capacity of her bookish obsession. She enjoys sword-fighting, time-travel, rare jewel collecting and competitive yodeling. She also leads a very rich fantasy life. An avid reader and book reviewer, Sarah is filled with boundless enthusiasm for the written word! She also has a slight tendency to overuse exclamation points!!!!!
Follow Sarah: Twitter