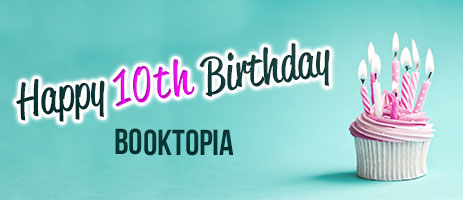 Ten years ago Tony Nash started Booktopia on a $10 per day budget. It took 3 days to sell the first book. Now we sell one book every 10 seconds and employee 70 people.
Over 900,000 Australians have bought from Booktopia over the years. Each and every customer should be very proud that we have been able to donate over $300K worth of books in the last year as well as be the major sponsor of Writers Festivals, Readers Conferences and Literacy Programs.
We believe it is our duty to give back as much as we can and the only way to do that is to continue to serve the Australian book loving community as best we can.
Congrats to everyone and Happy 10th Birthday Booktopia!
---
This slideshow requires JavaScript.
---
Staying connected with Australia's Local Bookstore has never been easier.
You can now get all the latest news, views and reviews on Twitter, Facebook, Pinterest, and Instagram.
Explore the world with us one page at a time and join in the fun!
About the Contributor
Andrew Cattanach is a regular contributor to The Booktopia Blog. He has been shortlisted for The Age Short Story Prize and was named a finalist for the 2015 Young Bookseller of the Year Award. He enjoys reading, writing and sleeping, though finds it difficult to do them all at once.
Follow Andrew: Twitter