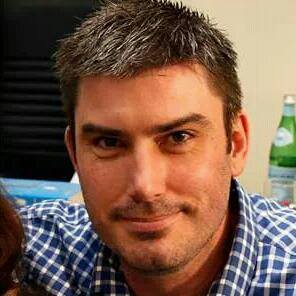 These days I always have more than one book on the go. It is part of the job. A perk, if you like. An abundance.
At the moment I am moving between three books. Three black, to varying degrees, comedies. And all three I want to finish because I am enjoying them so much. Which is tricky. I want to give each my full attention. But I also do not want to be seen to be preferring one over the other. I have to be careful.
This doesn't happen often. I don't finish many of the books I start. I can't. Even the ones I love. No time. I get an idea of the quality of a book, its potential readership, its reason for existing and move on. Not one of the perks of the job.
But with these three I think I will make an exception. I'm halfway through all three so I feel confident I can recommend them all.
What are they? (If I find the time I will review them when I'm done)
---
Terms & Conditions
by Robert Glancy
Frank has been in a car accident*. The doctor tells him he lost his spleen, but Frank believes he has lost more. He is missing memories – of those around him, of the history they share and of how he came to be in the crash. All he remembers is that he is a lawyer who specialises in small print**.
In the wake of the accident Frank begins to piece together his former life – and his former self. But the picture that emerges, of his marriage, his family and the career he has devoted years to, is not necessarily a pretty one. Could it be that the terms and conditions by which Frank has been living are not entirely in his favour***?
In the process of unravelling the knots into which his life has been tied, he learns that the devil really does live in the detail and that it's never too late to rewrite your own destiny.
*apparently quite a serious one
**words that no one ever reads
*** and perhaps never have been
About the Author
Robert Glancy was born in Zambia and raised in Malawi. At fourteen he moved from Africa to Edinburgh then went on to study history at Cambridge. He currently lives in New Zealand with his wife and children.
---
The Collected Works of A.J. Fikry
by Gabrielle Zevin
AJ Fikry owns a failing bookshop. His wife has just died, in tragic circumstances. His rare and valuable first edition has been stolen. His life is a wreck.
Amelia is a book rep, with a big heart, and a lonely life.
Maya is the baby who ends up on AJ's bookshop floor with a note.
What happens in the bookshop that changes the lives of these seemingly normal but extraordinary characters.
This is the story of how unexpected love can rescue you and bring you back to real life, in a world that you won't want to leave, with characters that you will come to love.
'Delightful! I read [it] in one sitting. It's a big-hearted gift to anyone who has worked at a bookstore, or loitered in a bookstore, or dreamed of living above a bookstore. The story has humour, romance, a touch of suspense, but most of all love – love of books and bookish people and, really, all of humanity in its imperfect glory.' Eowyn Ivey, author of The Snow Child
About the Author
Gabrielle Zevin was raised by parents who took her to the library like it was church. She suspects that is why she became a writer. Her career began at age fourteen when an angry letter to her local newspaper about a Guns 'n' Roses concert resulted in a job as a music critic.
Over eight novels for adults and young people, she has written about female soldiers in Iraq, mafia princesses in retro-future New York City, teenage girls in the afterlife, talking dogs, amnesiacs, and the difficulties of loving one person over many years. She is probably best known for her first novel, Elsewhere, which has been translated into 25 languages. She is also the screenwriter of the cult hit Conversations with Other Women.
---
Look Who's Back
by Timur Vermes
Summer 2011.
Berlin.
Adolf Hitler wakes up on a patch of ground, alive and well. Things have changed – no Eva Braun, no Nazi party, no war. Hitler barely recognises his beloved Fatherland, filled with immigrants and run by a woman. People certainly recognise him, though – as a brilliant, satirical impersonator who refuses to break character.
The unthinkable, the inevitable, happens, and the ranting Hitler takes off, goes viral, becomes a YouTube star, gets his own TV show, becomes someone who people listen to. All while he's still trying to convince people that yes, it really is him, and yes, he really means it.
Look Who's Back is a black and brilliant satire of modern media-bloated society, seen through the eyes of the Fuhrer himself. Adolf is by turns repellent, sympathetic and hilarious, but always fascinating.
Look Who's Back is outrageously clever, outrageously funny – and outrageously plausible.
About the Author
The son of a German mother and a Hungarian father who fled the country in 1956, Timur Vermes was born in Nuremberg in 1967. He studied history and politics and went on to become a journalist. He has written for the Abendzeitung and the Cologne Express and worked for various magazines. He has ghostwritten several books since 2007. This is his first novel. Jamie Bulloch is the translator of novels by F. C. Delius, Daniel Glattauer, Katharina Hagena, Paulus Hochgatterer, Birgit Vanderbeke and Alissa Walser.
About the Contributor
While still in his twenties, John Purcell opened a second-hand bookshop in Mosman, Sydney, in which he sat for ten years reading, ranting and writing. Since then he has written, under a pseudonym, a series of very successful novels, interviewed hundreds of writers about their work, appeared at writers' festivals, on TV (most bizarrely in comedian Luke McGregor's documentary Luke Warm Sex) and has been featured in prominent newspapers and magazines. ​Now, as the Director of Books at booktopia.com.au, Australia's largest online bookseller, he supports Australian writing in all its forms. He lives in Sydney with his wife, two children, three dogs, five cats, unnumbered gold fish and his overlarge book collection. His novel, The Girl on the Page, will be published by HarperCollins Australia in October, 2018.