The Booktopia Guru asks
Nicola Moriarty
author of Captivation and Paper Chains

Ten Terrifying Questions
_____________
1.    To begin with why don't you tell us a little bit about yourself – where were you born? Raised? Schooled?
I was born, raised and schooled in Sydney – but as that sounds a bit boring, I'll be a little more specific. Let's see, I was born in Hornsby, raised in Kellyville and schooled in Baulkham Hills. Nope, still not overly exciting. Ahh, if only I was born on a yacht in the Caribbean, raised in a jungle in Brazil and schooled in a boarding house in the country. Oh well.
2.    What did you want to be when you were twelve, eighteen and thirty? And why?
When I was twelve I wanted to write and illustrate children's books because one of my primary school teachers  (Mrs Walsh – she had cascading curly hair and I adored her) had made a big fuss over a story I wrote. When I was eighteen I wanted to be an actress because I was performing in various amateur theatre productions at the time and I loved the rush of being up in front of an audience and becoming a different person. At thirty I very much wanted to be a writer – so it's lucky that that's what I seem to be doing!
3.    What strongly held belief did you have at eighteen that you do not have now?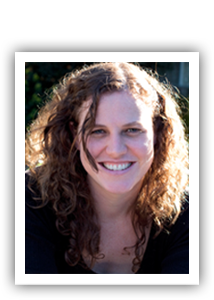 I believed that I would never get married because I thought that marriage was too conventional for me. Ha! I've been married now for just coming up to eight years.
4.    What were three works of art – book or painting or piece of music, etc – you can now say, had a great effect on you and influenced your own development as a writer?
First off, Coldplay's song 'Warning Sign' definitely helped me to write my first novel. I love listening to emotional music as I write, it helps me to get into the right head-space. Secondly, My Sister's Keeper by Jodi Piccoult – I can specifically remember exactly where I was when I was reading the final chapter of this book. I remember being outside on our balcony in the apartment we used to rent in Parramatta, and there was a huge storm and when I read the final twist I absolutely SOBBED. And I thought, I would love to be able to affect readers in this way. Finally, the play 'Death of a Salesman' – however it wasn't the actual play that reached me, it was while I was involved in an amateur theatre production of it. I had a very minor role, and while I and the rest of the cast were backstage I decided to write a spin-off for all the minor characters. Creating the small play and then watching it come to life (we performed it for the rest of the cast and crew on closing night) reminded me how much I loved creating something.
5.    Considering the innumerable artistic avenues open to you, why did you choose to write a novel?
I love to write, it makes me happy, it's hard to stop – simple as that!
6.    Please tell us about your latest novel…
My latest release was a supernatural romance novella called Captivation… But my latest full-length novel was called Paper Chains, and that's about fate, friendship, post-natal depression, loss, love, London and Luna Park.
Grab a copy of Paper Chains here
7.    What do you hope people take away with them after reading your work?
First I want them to use my book to escape from the world for just a little while. And then I want them to be left with that feel-good glow, even if it's just for the rest of the day after they finish reading. Finally I want them to be hungry for more words – and not necessarily just my words!
8.    Whom do you most admire in the realm of writing and why?
Can I name two people, is that okay? Liane and Jaclyn Moriarty – my two wildly successful author sisters who encourage and support me and who's novels I absolutely adore. When I read Liane's books for the first time, I generally end up neglecting other things in my life because I can't put it down – my writing, the washing that needs to be hung out, my children… her books make me laugh out loud and they make me cry and they twist my stomach. Jaci has an amazing ability to constantly reinvent herself. One minute she is writing YA fiction that connects with her readers on an unprecedented level, next she is creating a novel that is quirky and clever and sweet and sad. Now she's moved on yet again – to a magical realism trilogy that is utterly delightful. How does she do that?!
9.    Many artists set themselves very ambitious goals. What are yours?
Here is my most ambitious and ridiculously unachievable goal: I want to write a book that EVERYONE loves. I mean every single person who reads it, thinks that it is amazing. And even those people that haven't read it, they just love the look of it. Oh and even those people that haven't seen it or heard of it, they have this strange, psychic connection with it that they don't quite understand, but they can identify that it is love for a work of fiction somewhere in the world. Too much? Yeah, I guess I got a bit carried away there didn't I?
10.    What advice do you give aspiring writers?
Write when you want to write, when you're in the mood and you're feeling creative. Let your fingers trip across the keyboard, let your pen run away with your hand. Try out different styles and different genres. Take a creative writing course. Eat chocolate. Quit smoking (contrary to Hollywood movies, you don't need to be a sleep-deprived, chain-smoking, coffee-drinking struggling romantic to be a writer – although cappuccinos are okay).
Nicola, thank you for playing.
Check out Nicola's books here
About the Contributor
Andrew Cattanach is a regular contributor to The Booktopia Blog. He has been shortlisted for The Age Short Story Prize and was named a finalist for the 2015 Young Bookseller of the Year Award. He enjoys reading, writing and sleeping, though finds it difficult to do them all at once.
Follow Andrew: Twitter