T.M.Clark
author of My Brother-But-One

Ten Terrifying Questions
————————
1. To begin with why don't you tell us a little bit about yourself – where were you born? Raised? Schooled?
I was born in Bulawayo, Zimbabwe, and although I spent my junior school years in boarding school and on a ranch in Zimbabwe, my Senior school years (Standard 6 – 10 or as they say in Australia – Year 8 – 12) were in a small South African town called Kokstad, which is in the foothills of the Drakensberg mountains.
During my years in Zimbabwe, you could usually find me riding my horse around, exploring our ranch, usually armed and with our 2 killer dogs running near by protecting me. Yes, I grew up in a war zone so it was necessary. But I knew such freedom during that time that I have never experienced since.
At senior school I no longer had my own horse, but would ride any of my friends one whenever I could, I also played any and every sport (except swimming… I don't like swimming, maybe because I was always taught  'if you can't see the bottom don't get in as there might be a crocodile there' or 'the water might have bilharzia snails in it' – but honestly me and actually swimming in water just don't mix…)  and I don't ever remember being bored growing up despite living permanently in a school boarding establishment.
I used to be a reluctant reader , although I read a lot and fast, once I started to actually read. I think my poor English teachers deserve gold stars for putting up with my really bad spelling all those years – although my one English teacher Mr Hinchliff doubled as the computer teacher, and I think he was way-way before his time, in that he once told me not to worry too much about my bad spelling, as computers would fix that all one day… and he was right.
2. What did you want to be when you were twelve, eighteen and thirty? And why?
Twelve: When I was about 8 years old, a vet visited our farm when a bull gored one of our horses. He stitched up that horse and he was as good as new/ Yet that vet was so gentle and so caring with that horse, and so wanting it to live and be okay. I just knew I wanted to be a vet from then on. So I practiced  – on frogs, and removed their appendix and stitched them back up and put them back in the reservoir…I can't say that they lived…( I know barbaric when I think back on it…)  Until when I was fifteen, I discovered that in South Africa the only Veterinary Science University at that time was in Pretoria at the Onderstepoort campus, and it was all done in Afrikaans. My Afrikaans was dismal and I knew then I would never get into that university – and never be a vet.
At eighteen I was already working to pay for my first year at university by correspondence to study for an Accounting Degree – why? Because I was good at it and it came naturally to me, but also one teacher at school had said to me I should be an accountant.  With no other direction to go – it seemed like a better place than joining the army where my aunt wanted me to be…
At thirty I just wanted to get through each day and not drop a child from sleep deprivation. Yes seriously! I was living in England, and although I had a live out au pair for our two boys while I was at work, life was hectic. I had just gone back to work to complete my last few months of my Internal Quality Auditing Certification, and then we decided to move countries – again. At thirty I could only think of getting through each week, not a career in the future, but, lucky, I had already started fiction writing, so my trajectory in life was already changing.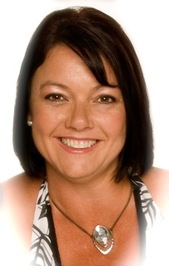 3. What strongly held belief did you have at eighteen that you do not have now?
At eighteen I strongly believed that I wouldn't marry until I was at least 30 years old. And then I would adopt children, because there were so many in the world that needed homes already. Both theories blown out the water… I was married just after I turned 22 years old (and in two weeks it is our 22nd wedding anniversary!) And I had delivered two of our own children naturally, before I was thirty!
4. What were three works of art – book or painting or piece of music, etc – you can now say, had a great effect on you and influenced your own development as a writer?

Book : Jock of the Bushvelt – Sir James Percy FitzPatrick. I have somehow managed to hold onto my copy from when I was like 10 years old. I remember my dad reading it to me, and I loved the story. At the time I didn't realize how much impact it had on me. But now years later I realize that now I want to write stories that inspire as well as entertain readers, and my love for an African stories goes way way back…
Music: Johnny Clegg/Juluka/Savuka  – all their music – but especially December Africa Rain. This song was one of my theme tunes for My Brother-But-One. This music touches me and makes me remember Africa, its people and the stuggles and yet the hope of those same people, and I find I write from a well deep inside – not from my head.
Painting: I am not a big art fanatic, I can't tell a Picasso from a Van Gogh. But when I saw the round stained glass window in the Notre Dame Cathedral in Paris, I was in awe and I can remember just staring at it feeling really tiny and insignificant. It was so hard to believe that one man could think of creating something so huge that it dominated so much of the cathedral, and yet it was so beautiful and so soothing to those who looked at it.
As a writer, I still feel like that: tiny and insignificant, but now I know that I have started to share my 'own pieces of art' out into the world. It will never compare to the glass window in Notre Dame, it doesn't have to. But it will be my own small contribution to the world, through my eyes and my heart, just as the window once was to someone else.
5. Considering the innumerable artistic avenues open to you, why did you choose to write a novel?

I love sewing, and I love creating interesting clothing to wear, I don't however want to be the next Dior designer.  I love gardening and seeing things grow, from seeds , propagating whatever, I am always giving away plants to people, creating new flower beds, yet I'm not the next Jamie Durie. But, I have always told stories.
When I was really young, I made up these characters and would tell my sisters these stories. As the years past, so did that phase in life, but it reemerged when I had my own children, and once again, I would make up bedtime stories. But it wasn't until my husband influenced the writing down of them, that I actually thought about 'telling stories' for others to read. And its just grown from there.
Some of this story My Brother-But-One is based on a few real events in my life. But mostly its fictional.
True – My dad's family's ranches were taken in the land distribution program in Zimbabwe. Even miles away on the other side of the world, I was so effected by this immense loss and tragic event.
False – the scene depicting this in the book. I didn't capture it as it happened exactly, I write fiction remember…
This book wanted to tell the story. If I didn't write this story, it would drive me nuts as it would never shut up inside my head.  (No, I'm not schizophrenic or on medication for mental illness…) This story has been cooking for many years, its evolved sure, but once I was writing it, it wanted to be told, and there wasn't much I could do to stop telling it. Even if it never got published, as long as the story was told, the characters were happy and I can move onto the next one that has been pushing to the front, waiting to be written…
6. Pl
ease tell us about your latest novel…
Scott Decker and Zol Ndhlovu are partners in a private game ranch in Zimbabwe. They have a friendship borne from Africa — a brotherhood that endures the generation gap — and crosses the colour barrier. Australian Ashley Twine is a thirty-something dynamic achiever and a confident businesswoman. When a gender mix-up secures her a position on a volunteer program in the Hwange National Park, Ashley gets a chance to take stock of her life and reassess her situation. But the chauvinistic Scott — who runs the operation — is adamant she isn't cut out for the job.
After Ashley witnesses first-hand the devastation left behind by poachers, Scott finds himself torn between wanting to protect Ashley or force her to leave Africa for her own safety…and his sanity. However, nothing can prepare her for being ambushed and held captive by the psychopathic Rodney — an old enemy of Zol's — from a war fought years ago. But now that their world has been threatened, circumstances take hold of their lives and begin to shape and change them forever.
Set against a magnificent backdrop of Africa across the decades, I explore both the challenges and the traditions between the white and black families of rural Africa.
7. What do you hope people take away with them after reading your work?

A feeling of hope, and acceptance that a family unit isn't necessarily made up of the traditional 1 man + 1 women + 2 kids = perfect family. I want readers to fall in love and want to visit Africa, but, mostly for just a moment, to feel rhythm of the African rhythm in their hearts too as they read. And if the reader can somehow help stop the slaughter of the wild life because of the new love they feel, all the better!
8. Whom do you most admire in the realm of writing and why?
Jean M. Auel- The Children of the Earth Series. Her books are so real, so full of detail that you can almost feel that you are back in time in that period in history and its all tangible. Her intricate novels have captivated me for years.
Robin Hobb – All her books, but I was captivated by The Rain Wild Chronicles and her Liveship Traders Trilogy, again, it's the details that get me, her world seems real and I lose myself in it while reading her books.
In my genre – Tony Park. Tony is an Australian who is living there six months of the year, and writing these amazing stories that pin-point exactly the pulse of Africa.  Again, his attention to details is amazing. Yet, he still has time to give to any charity that helps the people or animals in Africa. And Tony is encouraging to up coming writers, never brushing them aside. He sent me my cover quote when he was camping in the Hwange National Park in Zimbabwe and he found he had cell coverage – that is dedication! I'm sure Nicola his wife will tell you he has fault, but to me Tony is the perfect colonial gentleman author.
9. Many artists set themselves very ambitious goals. What are yours?
Maybe a better word for that would be 'dreams' because some things that happen are out of an author's control. My dream would be to sell world rights. I would so love to see my books in the USA, England, South Africa, Russia, China and all the territories, and see translations, that must be so neat, and I would 'dream' of visiting each place my book was published in to see it there, as I am a gypsy at heart and love an excuse to travel! Also, I have a cousin who doesn't read, but if my book was an audio book, he would get to hear it, so the audio rights too…
Friends of mine have had their books turned into Manga. I think it would be so cool to have your book in a manga style… perhaps its that little bit in me that loves that an adult book can have pictures in it!!!
Dreams – Oh hell lets got the whole hog – would love to see this book as a movie – sitting next to Out Of Africa, Gorillas in the Mist and e-Lollipop as a classic one day….LOL
10. What advice do you give aspiring writers?
2 things…
1. Just write the book that you want to, make your dream happen.
2. There are so many avenues open to authors, don't rush at the first opportunity that comes along. Stop, think with your business head, take your time and get it right if you are publishing anything.  Writing might be your passion, but it's your business, so treat it with professional courtesy.
Thank you so much for having me. It's been interesting doing these questions. I thought at first glance they were not so terrifying as the six sexy ones I did with Haylee Nash at the RWA Conference in Perth in August – but I was wrong. They seriously are terrifying, but fun too!
Tina, thank you for playing.
Pick up a copy of My Brother-But-One here
About the Contributor
While still in his twenties, John Purcell opened a second-hand bookshop in Mosman, Sydney, in which he sat for ten years reading, ranting and writing. Since then he has written, under a pseudonym, a series of very successful novels, interviewed hundreds of writers about their work, appeared at writers' festivals, on TV (most bizarrely in comedian Luke McGregor's documentary Luke Warm Sex) and has been featured in prominent newspapers and magazines. ​Now, as the Director of Books at booktopia.com.au, Australia's largest online bookseller, he supports Australian writing in all its forms. He lives in Sydney with his wife, two children, three dogs, five cats, unnumbered gold fish and his overlarge book collection. His novel, The Girl on the Page, will be published by HarperCollins Australia in October, 2018.