One of Australia's most popular children's authors Jen Storer writes this exclusive blog on her inspirations behind her Truly Tan Series.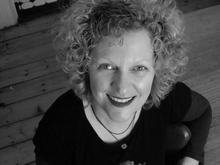 In the Truly Tan series, Tan is discovering her world at the same time as the reader (and the writer) and this provides pleasure and enriches the reading experience.
The goings on in Peppercorn Valley pay homage to all the old stories that I hold dear, where friends and communities rallied around and looked out for each other.
Clearly the Truly Tan books take their lead from the Famous Five books. But other stories have been just as influential such as Anne of Green Gables, Cold Comfort Farm and of course, Gerald Durrell's, My Family and Other Animals.
The goings on in Peppercorn Valley are also heavily influence by television shows such as A Country Practice, Jam and Jerusalem and for those who remember, Bellbird.
Tan Callahan's life is unashamedly idyllic but I don't think that's a bad thing. In fact, I think that in this age of helicopter parenting it's inspiring for young readers to see other kids out in the world just doing 'stuff'— unorganised spontaneous play.
One of my favourite filmmakers, Hayao Miyazaki, says that even though he himself is quite pessimistic, he is 'not going to make movies that tell children, you should despair and run away'. It's the same for me with Tan's stories.
I work hard to create a playful, visceral world where there's a lot of physical interaction with the environment, where there's imagination, joy and mischief. Where kids think for themselves, question authority, are granted plenty of autonomy and thrive as a result of healthy neglect.
Tan's adventures are inspired by my own childhood in the country. Mine was a 60s childhood infused with the stories of Enid Blyton, lived in a time when kids were literally free-range. 'Be back by teatime' was the standard line from our mothers.
In that sense, these stories are slightly nostalgic and I have been asked if today's children can relate. Such questions underestimate young readers. Kids are imaginative and expansive. They're open to difference and to alternative points of view. That's the joy of being a kid, of being inquisitive and free of prejudice.
If as a ten year in rural Australia I could delight in the antics of a bunch of middleclass tweedies in the English countryside, I think urban kids today can relate to Tan.
While the setting and circumstances of her life may vary from the reader's, the themes of friendship, daring, family and community love are universal. Likewise Tan's interest in death and all things spooky intrigues young readers. Kids love to be scared. I've had many youngsters proudly tell me that Tan was their first scary book. Apparently it's a rite of passage to read a scary book and see it through. I feel proud when I hear this as writing 'scary' for kids is challenging. How far is too far?
What is pleasantly scary, what's terrifying, what's babyish? I've come to realise that my books need to be like the ghost train at the Show—lots of scary stuff and a bit of squealing but plenty of silly skeletons to make you laugh too. I also balance the scary elements with mountains of food.
If Enid Blyton taught me anything it's that one can cope with all manner of drama so long as there's a mug of hot chocolate and a slab of orange cake at the end…
Check out the full Truly Tan series here
About the Contributor
Andrew Cattanach is a regular contributor to The Booktopia Blog. He has been shortlisted for The Age Short Story Prize and was named a finalist for the 2015 Young Bookseller of the Year Award. He enjoys reading, writing and sleeping, though finds it difficult to do them all at once.
Follow Andrew: Twitter