Susan Duncan, author of Gone Fishing, the sequel to the bestselling The Briny Cafe, tells us her five favourite books of all time.
---
Cloudstreet
 by Tim Winton
It reminds me of what it is to be deeply Australian – the good, the bad, the ugly and the very, very funny.
From separate catastrophes two rural families flee to the city and find themselves sharing a great, breathing, shuddering joint called Cloudstreet, where they begin their lives again from scratch. For twenty years they roister and rankle, laugh and curse until the roof over their heads becomes a home for their hearts. Tim Winton's funny, sprawling saga is an epic novel of…more
---
A Fortunate Life
by A.B. Facey
Anyone who thinks they had it tough should read this book. The integrity and decency of this man shines through and inspires.
Born in 1894, Facey lived the rough frontier life of a sheep farmer, survived the gore of Gallipoli, raised a family through the Depression and spent sixty years with his beloved wife, Evelyn. Despite enduring hardships we can barely imagine today, Facey always saw his life as a 'fortunate' one.
A true classic of Australian literature, his simply written autobiography is an inspiration. It is the story of…more
---
The Book Thief
by Marcus Zusak
The most original writing I've read for years. It makes you look at the world from a different perspective.
It is 1939. Nazi Germany. The country is holding its breath. Death has never been busier, and will become busier still.
Liesel Meminger and her younger brother are being taken by their mother to live with a foster family outside Munich. Liesel's father was taken away on the breath of a single, unfamiliar word – Kommunist – and Liesel sees the fear of a similar fate in her mother's eyes. On the journey, Death visits the young boy, and notices Liesel. It will be the first of many near encounters. By her brother's graveside, Liesel's life is changed when she…more
---
The Thorn Birds
by Colleen McCullough
I read this while I was living in New York. I wanted to get on the next plane home.
Treasured by readers around the world, this is the sweeping saga of three generations of the Cleary family. Stoic matriarch Fee, her devoted husband, Paddy, and their headstrong daughter, Meggie, experience joy, sadness and magnificent triumph in the cruel Australian outback. With life's unpredictability, it is love that is their unifying thread, but it is a love shadowed by the anguish of forbidden passions. For Meggie loves Father Ralph de Bricassart, a man who wields enormous power within the Catholic church…more
---
The Cook's Companion
by Stephanie Alexander
One of the first books to document Australian ingredients and tell us how to use them, it's an encyclopedia of food.
The Cook's Companion has established itself as the kitchen 'bible' in over 300,000 homes since it was first published in 1996.  Stephanie Alexander has added over 300 new recipes as well as 12 new chapters to this thoroughly revised and updated edition. Stephanie believes that good food is essential to living well: her book is for everyone, every day. She has invaluable information about ingredients, cooking techniques and kitchen equipment, along with…more
---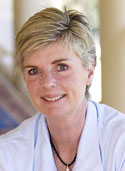 Susan Duncan enjoyed a 25-year career spanning radio, newspaper and magazine journalism, including editing two of Australia's top selling women's magazines, The Australian Women's Weekly and New Idea. She now lives in her own patch of offshore paradise, Pittwater, with her second husband, Bob, in the beautiful home built for poet Dorothea Mackellar in 1925.
Susan's bestselling memoir, Salvation Creek, won the 2007 Nielsen BookData Booksellers Choice Award and was shortlisted for the prestigious Dobbie Award, part of the Nita B Kibble awards for women writers. Its sequel, The House at Salvation Creek, was also a huge bestseller. She has now turned her hand to fiction and is the author of two novels: The Briny Cafe and Gone Fishing.
Gone Fishing
by Susan Duncan
For bargeman Sam Scully, life in Cook's Basin is nothing short of paradise. A wonderland of golden sand and turquoise waters, battered old tinnies and wonky pontoons, it's a realm unspoilt by the modern world.
But then a notice goes up in the Square that screams 'EXCLUSIVE DEVELOPMENT!'
Paradise is about to be ripped apart.
With plans underway to build a flash resort in the heart of their community, the residents leap into action – with Sam as their leader, and a twelve-foot papier-mache cockatoo as their mascot . . . But it's never going to be easy to turn the tide of 'progress'.
Meanwhile there's trouble brewing at the Briny Café. Kate Jackson is struggling to come to terms with the dreadful secret spilled on her mother's deathbed. And as for Kate's co-owner, Ettie Brookbank… Well, what is happening to Ettie?
About the Contributor