How would you like to give everyone you love a book for Christmas… without you having to pay a cent?
To help us celebrate Booktoberfest our friends at Five Mile Press are giving you the chance to win all of the books in their Booktoberfest Showcase.
Order any of the books in the Five Mile Press Booktoberfest Showcase to go into the draw to win the full collection, valued at over $500!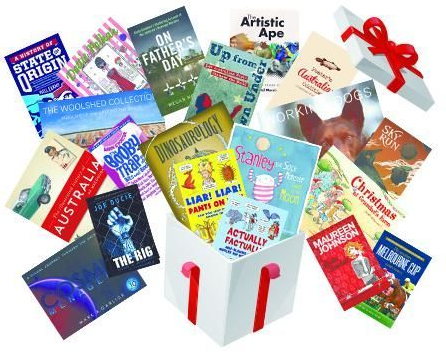 Five Mile Press Booktoberfest Highlight
Working Dogs
by Andrew Chapman & Melanie Faith Doyle
Working Dogs is a stunning photographic documentary of the Australian working dog by award-winning photographer Andrew Chapman in partnership with photo journalist Melanie Faith Dove.
Ranging across the country – from mustering sheep in Tasmania's lush pasture to the stockyards of the Western Australian wheatbelt and onto Victoria's High Country – this magnificent book celebrates the hard-working champions of the farm and outback.
See the Smithfield, the Koolie, the Heeler, the Kelpie and the Collie at work, at play, as puppies, and in training , as seen through the eyes of two of Australia's most brilliant photographers.
Click here to buy Working Dogs from Booktopia,
Australia's Local Bookstore
About the Contributor
Andrew Cattanach is a regular contributor to The Booktopia Blog. He has been shortlisted for The Age Short Story Prize and was named a finalist for the 2015 Young Bookseller of the Year Award. He enjoys reading, writing and sleeping, though finds it difficult to do them all at once.
Follow Andrew: Twitter