As part of Australian Romance Month, Romance Specialist Haylee Nash will be interviewing one Australian Romance author per day. Much like a beauty pageant, each author will be using their charm, wit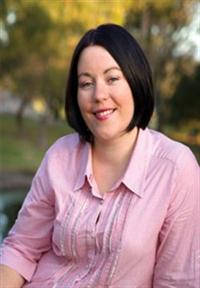 and grace (and the power of social media) to take home the Booktopia Romance Bestseller crown. Booktopia invites bestselling Rural Romance author Rachael Johns to the stage.
1. Describe the perfect date.
Going to a chocolate factory! And preferably my date owns the chocolate factory. I'd marry him on the spot!
2. Which of your books are you most proud of?
I'd have to say JILTED – it was the first full-length novel I sold and also my first published book that's ever won an award. Thank you Romance Readers of Australia!
3. What is the hardest thing about being a romance author?
Other people thinking it's a walk in the park or not a real career.
4. What is the best thing about being a romance author?
Getting to play God over my characters and getting to work in bed with my electric blanket. Hey, I'm God, I can have two bests.
5. Who (aside from a significant other) do you swoon over?
Okay, okay, I know you're all going to snigger, but my other boyfriend is Grant Denyer, who I first met when he was doing the Sunrise weather. You can see we go way back, way before he met his wife!
6. Tell us something very few people know about you.
There is no father's name on my birth certificate (cue spooky music)!
7. Describe your writing style in three words.
Sassy, fun, emotional.
Click here to buy Jilted from Booktopia,
Australia's local bookstore
8. What is your definition of a good book?
One that gives me warm fuzzies, makes me keep turning the pages and want to ignore everything and everyone else. Usually that's a romance!
9. Which author would you invite to a dinner party and why?
Helen Fielding, author of Bridget Jones's Diary. It's one of my favourite books and was also hugely influential in my decision to start writing professionally.
10. Finish this sentence: I would do anything for love, but I won't do_____
…ironing!
---
Rachael Johns is an English teacher by trade, a supermarket owner by day, a mum 24/7, and a writer by night. She lives in rural Western Australia with her hyperactive husband and three mostly-gorgeous heroes-in-training.
About the Contributor