As part of Australian Romance Month, Romance Specialist Haylee Nash will be interviewing one Australian Romance author per day. Much like a beauty pageant, each author will be using their charm, wit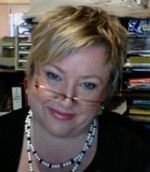 and grace (and the power of social media) to take home the Booktopia Romance Bestseller crown. Booktopia invites bestselling author of historical romance Anne Gracie to the stage.
1. Describe the perfect date.
Laughter, good wine, a man who listens as well as talks, delicious food, a walk along the beach, quiet murmurs by firelight and then. . .
2. Which of your books are you most proud of?
The Perfect Rake — I wrote it in difficult circumstances and it still makes people laugh.
3. What is the hardest thing about being a romance author?
The daily battle with the writing. Accepting that the words on the page will never quite fit the vision in my head.
4. What is the best thing about being a romance author?
The friends you make. But also, it's amazingly cool that the kind of thing I was always getting in trouble for as a kid —making up stories and reading books late into the night – is now what I get paid for!
5. Who (aside from a significant other) do you swoon over?
I swoon easily, I'm afraid. Sean Connery (he might be old but he still has that voice), Antonio Banderas – he's sexy and funny and oh! can he move, and Neil Oliver, a cool intelligent storyteller with a dash of Celtic wildness.
6. Tell us something very few people know about you.
I'm a brilliant housekeeper — actually nobody knows that about me. 😉

I keep bees.
7. Describe your writing style in three words.
Warm, funny, emotional.
Click here to buy The Perfect Rake from Booktopia,
Australia's local bookstore
8. What is your definition of a good book?
One that sucks me into a fictional world where I forget everything else, and then, when I finish the book, it stays with me and I keep thinking about the story and the characters. And then I have to read it again to see how that author did it.
9. Which author would you invite to a dinner party and why?
Eva Ibbotson, because she had a fascinating life and I love her books.
10. Finish this sentence: I would do anything for love, but I won't do_____
Ack! The answers that pop into my head are either incredibly trivial (I won't do housework today) or deeply personal, which I won't share. So maybe my answer is: but I won't finish this sentence. (Hmm, but I just did. Oh well. Colour me inconsistent.)
---
Award-winning author Anne Gracie spent her childhood and youth on the move, thanks to her dad's job, which took them around the world. The gypsy life taught her that humour and love are universal languages and that favorite books can take you home, wherever you are. As well as writing, Anne teaches adult literacy, flings balls for her dog, keeps bees and enjoys reading, music, cooking and her tangled garden. Anne also blogs regularly with the Word Wenches; Jo Beverley, Mary Jo Putney, Patricia Rice, Susan Fraser King, Nicola Cornick, Cara Elliot and Joanna Bourne. Visit them at http://wordwenches.typepad.com/
About the Contributor