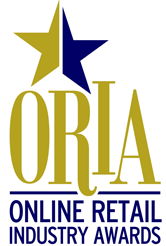 We're very excited and proud to announce we've been selected as a finalist in five categories of this year's Online Retail Industry Awards.
Those categories are:
– Best Pure Play Online Retailer
– Best Social Commerce Initiative
– Most Innovative Online Retailer
– Best Online Retail Marketing Initiative
And last but not least, our CEO Tony Nash has been nominated along with four others for the Industry Recognition Award.
Awarded to the individual who has made the most outstanding contribution to the eCommerce industry in Australia, the Industry Recognition Award is an acknowledgment of leadership shown to the benefit of the broader Australian online retail industry. Congratulations Tony!
And a huge thanks has to go to you, our Booktopia customers. Without you none of this would be possible.
So thank you for choosing Booktopia, a proudly 100% Australian Owned and Operated Bookstore. Rest assured, we're committed to keeping books alive and well for many years to come!
About the Contributor
Andrew Cattanach is a regular contributor to The Booktopia Blog. He has been shortlisted for The Age Short Story Prize and was named a finalist for the 2015 Young Bookseller of the Year Award. He enjoys reading, writing and sleeping, though finds it difficult to do them all at once.
Follow Andrew: Twitter