The Booktopia Book Guru asks
Robert Schofield
author of Heist
Ten Terrifying Questions
—————————-
1.     To begin with why don't you tell us a little bit about yourself – where were you born? Raised? Schooled?
I was born, raised and schooled in the suburbs of Manchester, England, and studied at Cambridge before spending some years travelling.  I stopped moving when I got to Perth at the turn of the century, and have been raising a family here ever since.
2.    What did you want to be when you were twelve, eighteen and thirty? And why?
I have no memory of any great ambition at twelve years old, besides wanting to finish school, go to college and get out into the world.  At eighteen I was able to do that, and the possibilities seemed endless.  All I wanted to do was be free and travel.  At thirty I was still moving from job to job and from place to place.  By the time I decided to settle down I was too old to worry myself with want I wanted to be.  There would have been no way for my twelve-year old self to ever have foreseen where I would have ended up, and who I would have become.
3.    What strongly held belief did you have at eighteen that you do not have now?
I used to believe strongly in social justice.  I thought that it was inevitable that one day everyone would have the same freedom and opportunity, but as I've got older the gap between the wealthy and the rest of us has got wider.  Greed and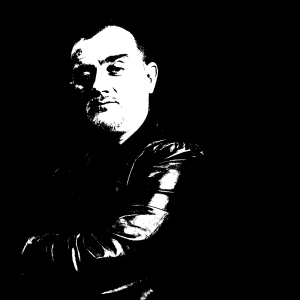 self-interest continue to triumph, and every day I have to remind myself that a belief in social justice is still something worth holding on to.
4.    What were three works of art – book or painting or piece of music, etc – you can now say, had a great effect on you and influenced your own development as a writer?
When I moved to Perth, it took a long time for me to open up to Australian literature.  I avoided Henry Lawson because he was always lumped alongside Banjo Peterson, and I imagined him to be just another sentimental bush poet.  Then I heard a song by John Schumann, who did an album of songs based on Lawson's poems.  It opened my eyes to Lawson, and I felt I had found kindred spirits in both Schumann and Lawson.  My novel was inspired by a single line by Lawson: 'Australians can curse themselves for sleeping when their rights could have been made invulnerable without bloodshed and without toil.'
5.    Considering the innumerable artistic avenues open to you, why did you choose to write a novel?
I tried learning the guitar, but was hampered by small hands and a cloth ear, so I switched to playing the drums, but was continually interrupted by people telling me to STFU.  I found that writing was far more portable.  You can carry your book around in your head and think about your story, your characters and your dialogue when you should be doing something else:  working, running, driving, and even sleeping.  It is the perfect activity for a restless mind.  Everything I do feeds into my writing, and in return my writing nourishes all the other parts of my life.
6.    Please tell us about your latest novel…
HEIST is the story of Gareth Ford, an engineer working on a remote gold mine in Western Australia.  Left for dead in the desert, framed as the inside man in a bullion robbery at the mine, and fearing that his daughter and ex-wife have been abducted from their home in Perth, Ford has to cross a thousand miles of wilderness to find his family, pursued by crooked cops, murderous bikies, and heavily armed mercenaries.
Click here to buy Heist from Booktopia,
Australia's Local Bookstore
From the publisher: Ford forms a fragile alliance with Doc and Banjo, a pair of fugitive bikers, and Kavanagh, a cop from the Gold Stealing Detection Unit who's found herself shut out of the case. As this unlikely team sets out across the Outback, they are pursued by cops, mercenaries and bikers, each group with its own agenda for preventing Ford from reaching Perth and uncovering a conspiracy that spreads through the upper strata of Western Australian life.
7.    What do you hope people take away with them after reading your work?
A smile.
8.    Whom do you most admire in the realm of writing and why?
As a crime writer I've always looked up to the minimalist noir writers:  James Crumley, George V. Higgins, Cormac McCarthy, and Elmore Leonard.  I will always be trying to emulate their seemingly effortless cool.
9.    Many artists set themselves very ambitious goals. What are yours?
I never had any goal except to complete this novel. When I finished it I had no urgent ambition for it to be published, I just released it into the wild and it ran away from me.  When Allen & Unwin offered me a two-book deal it was a great surprise. Now I'm just trying to enjoy the ride for as long as it lasts.
When the buzz wears off, I'll be getting on with writing that second book.
10.  What advice do you give aspiring writers?
I don't believe that you can aspire to be a writer: either you write, or you don't.
You can aspire to be published, to forge a career as a writer, or to give up your day job, but if you start daydreaming about that, when you should be writing, then you've got a one-way ticket to disgruntlement. You'll measure yourself against other people's standards; you'll try to please an imaginary audience of publishers, critics and readers; and you'll find yourself second-guessing what you want to write.
Write for your own pleasure, and for your own reasons, and only take advice from a very small handful of smart, generous  people who you'd trust with your life.  Everyone else has their own agenda, which very rarely coincides with your own.
Robert, thank you for playing.
Click here to buy Heist from Booktopia,
Australia's Local Bookstore
About the Contributor
While still in his twenties, John Purcell opened a second-hand bookshop in Mosman, Sydney, in which he sat for ten years reading, ranting and writing. Since then he has written, under a pseudonym, a series of very successful novels, interviewed hundreds of writers about their work, appeared at writers' festivals, on TV (most bizarrely in comedian Luke McGregor's documentary Luke Warm Sex) and has been featured in prominent newspapers and magazines. ​Now, as the Director of Books at booktopia.com.au, Australia's largest online bookseller, he supports Australian writing in all its forms. He lives in Sydney with his wife, two children, three dogs, five cats, unnumbered gold fish and his overlarge book collection. His novel, The Girl on the Page, will be published by HarperCollins Australia in October, 2018.