The Booktopia Book Guru asks
Shannon Fricke

author of How to Decorate

Ten Terrifying Questions
—————————–
1. To begin with why don't you tell us a little bit about yourself – where were you born? Raised? Schooled?
I was born in Sydney and raised by Bondi Beach, back when it was very much a working class suburb – before all of the swanky shops and restaurants moved in. There wasn't much to keep this teenager busy in 70s/80s Australia and so, when I wasn't hanging out at the beach with friends I would spend my time lost in the pages of my favourite magazines and books… My love of fashion, interiors, books and magazines was born out of boredom. To this young girl, the world within the pages of my favourite magazines was filled with excitement, beauty and endless possibility. It was here – in those simple, slow days that a passion and ultimately a career was born.
2. What did you want to be when you were twelve, eighteen and thirty? And why?
At 12 I wanted to work as a fashion editor on a magazine. I loved clothes and imagined life on photo shoots would be extremely glamorous…
Nothing much had changed by the time I hit 18 – I felt resolute that spending my life as a magazine editor was just the ticket for me.
By 30, I had lived life as a magazine editor and whilst it wasn't always glamorous, it was very rewarding. However, my interests had changed. Married and with my first child, my focus had turned to home. I had grown up with a mother who loved to decorate and I knew the positive impact that a thoughtfully decorated interior could have on those who lived within its walls. It was clear that my life going forward would be dedicated to inspiring people to shape their surroundings in a way that is beautiful, individual and a total reflection of who they are and how they love to live. And so I began to apply my aesthetic skills to a whole new medium. And with this, my career took on a new direction. 
3. What strongly held belief did you have at eighteen that you do not have now?
 At 18 I believed that a successful life lied in perfection. Now, I believe it is the imperfections that mark the most successful lives.
4. What were three works of art – book or painting or piece of music, etc – you can now say, had a great effect on you and influenced your own development as a writer?
Growing up the only child of a single mother with little means but a passion for aesthetics taught me that you don't need endless funds to shape your world in a way that makes you smile.
Moving to London at 19 with a few hundred pounds in my pocket and a hunger for excitement in my heart taught me that passion; energy and risk-taking can help you fly.
My life as a wife and mother has taught me the value of love, hard work and endurance. Passion, risk-taking and hard work – is my recipe for life.
5. Considering the innumerable electronic media avenues open to you – blogs, online newspapers, TV, radio, etc – why have you chosen to write a book? Aren't they obsolete?
In a here today, gone tomorrow world – it's a privilege and an honour to have my words gracing the pages of a book. Real life books will never go out of fashion particularly in aesthetic genres. There's nothing more satisfying than holding a book, flicking its pages and savouring the photographs. A ritual that will never go out of style.
6. Please tell us about your latest book…
How to Decorate is a practical, down to earth handbook filled with all of the tools one needs to decorate their home from start to finish. The book is an extension of my How To Decorate workshops that I hold in my studio in country Australia. Within the pages of the book (and on my workshops days) you will discover how to find your own decorating story, how to create a concept that perfectly suits your space and how to implement that concept to turn your house into your dream home.
(BBGuru: Publisher's blurb – How to Decorate is a gorgeous, practical, down-to-earth guide to decorating your home from start to finish – with love, attention and style. Layer by creative layer, stylist, decorator and homewares designer Shannon Fricke takes us through her decorating workshop in a book, explaining how to find your own story, create a decorating concept perfectly suited to you and your space, and implement that concept to turn your house into your dream home.
Along with insider tips on everything from choosing colours, finishes, floors, furniture, flowers and fabrics to hiding a house's flaws and making the most of its assets, there are glorious photographs of Shannon's own home and other houses she has styled. Her fresh and homely approach to decorating within any budget is enchanting, heart-warming and inspiring. )
Click here to order How to Decorate from Booktopia,
Australia's No.1 Online Book Shop
7. What do you hope people take away with them after reading your work?
I believe that shaping your home to suit your individual style enables you to create a support system for your life. When your home looks and feels good, when it is functional and beautiful – then life becomes a little easier to navigate. Everyone has the ability to shape their home in a way that suits them, regardless of where they live or how much money they have. I hope that my book inspires people to connect with their inner decorator – the results are pure satisfaction.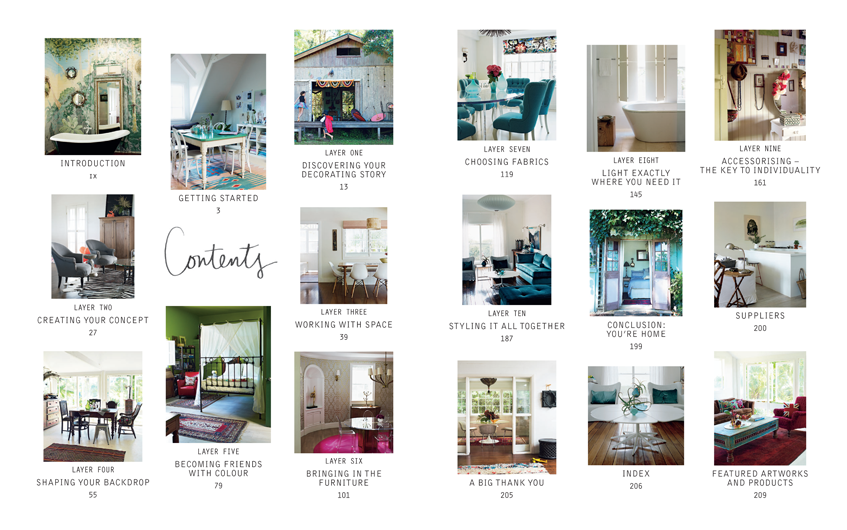 8. Whom do you most admire in the realm of writing and why?
I'm in awe of people who feel confident enough to express their creativity in a forms – whether writers, artists, designers. It takes a brave person to put their true selves out there for all to see. 
9. Many artists set themselves very ambitious goals. What are yours?
I strive to live in the moment, to relish where I am and what I am doing right now. Of course, it's a struggle to stay focused on the here and now – but I find that when I do, I find peace, which is the ideal space for creativity.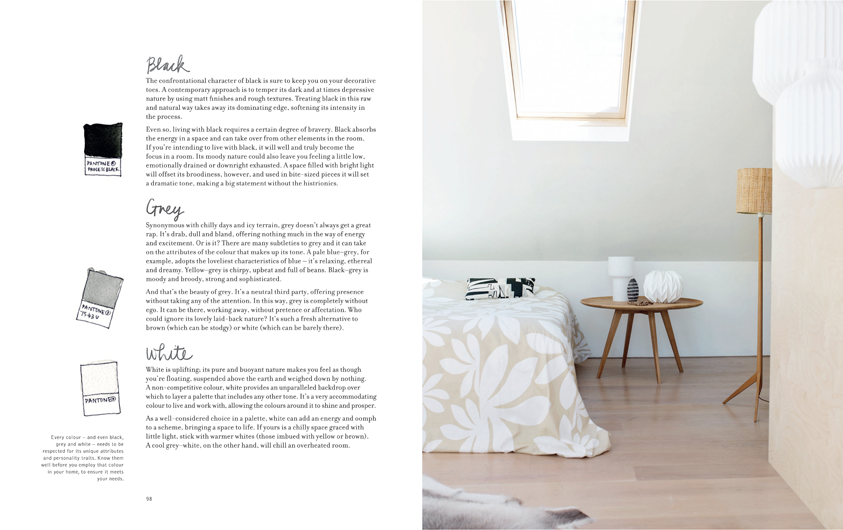 10. What advice do you give aspiring writers?
Be brave enough to be yourself. And be persistent!
Shannon, thank you for playing.
Click here to order How to Decorate from Booktopia,
Australia's No.1 Online Book Shop
 EXTRACT
We can't always change the wrapping of a building – but we do have control over the look and feel of what goes on within its four walls. If you want to create a home you love living in, one that reflects you, your life and your passions, but you don't know how to begin, then this book is for you.

I was inspired to write this book by the decorating workshops I run in my studio in country Australia. These workshops draw women (men are also very welcome but never seem to come!) from all walks of life, from places near and far, with different ways of living and different points of view. At the heart of the workshop days lies a common goal shared by every woman who steps through the front door – to be creative.

Decorating is a form of creativity, an opportunity to express our unique style of seeing things in a legitimate way. I say legitimate because sometimes the world can look upon the act of being creative as a pastime, an indulgence of sorts, for those who have too much time on their hands and little else in the way of 'real work'. What a shame, I say, that we don't give the act of being creative the credit it so definitely deserves. Creativity in any form is a clear window into our soul, into who we are and how we see things. It inspires us to know ourselves – from our head all the way through to our heart. The experience of using our minds, our hands and our inner spirit in tandem is an opportunity to achieve a kind of peace. To just be . . . How lovely to have such a chance in this crazy, fast-moving, ever-evolving world!

The lovely thing about engaging with decorating as a form of creativity is that the outcome can be both functional and beautiful. It's easier to navigate the footprint of a well-decorated house, and all who live among its virtues feel its influence on an aesthetic and spiritual level. And on top of all this, good decoration adds value to the property, which for some people is reason enough. For me, however, the true joy of decorating, the heart of the experience, will always lie in the act of creativity itself.
Click here to order How to Decorate from Booktopia,
Australia's No.1 Online Book Shop
About the Contributor
While still in his twenties, John Purcell opened a second-hand bookshop in Mosman, Sydney, in which he sat for ten years reading, ranting and writing. Since then he has written, under a pseudonym, a series of very successful novels, interviewed hundreds of writers about their work, appeared at writers' festivals, on TV (most bizarrely in comedian Luke McGregor's documentary Luke Warm Sex) and has been featured in prominent newspapers and magazines. ​Now, as the Director of Books at booktopia.com.au, Australia's largest online bookseller, he supports Australian writing in all its forms. He lives in Sydney with his wife, two children, three dogs, five cats, unnumbered gold fish and his overlarge book collection. His novel, The Girl on the Page, will be published by HarperCollins Australia in October, 2018.