Recently, John Flanagan, best-selling author of both the Ranger's Apprentice and Brotherband series, visited Booktopia to chat to fans on Facebook and sign copies of his new book, The Invaders. To see photos  of his visit (with funny captions), click here.
Make sure you secure a signed copy – order now,
click here
.
(These signed copies will not last. Once they are gone… well, that's it.)
From the publisher:
Eight boys are about to take on a crew of fifty cut-throat pirates . . . is this an impossible quest?
Hal and the Heron brotherband are on the trail of Zavac and his precious cargo. Will they be able to find the pirates when the weather clears? And when they do, how can they possibly beat the mighty Raven and its crew of vicious cut-throats and killers?
A chance discovery will lead them to their prey, but the pirates have a well-fortified position. The Herons must drive out the invaders – and to succeed, Hal will need to devise a foolproof plan. In the icy waters of the Stormwhite, the smallest mistake could prove fatal.
Click here to buy The Invaders from Booktopia,
Australia's No. 1 Online Book Shop
---
Brotherband: Book 1
In Skandia, there is only one way to become a warrior. Boys are chosen for teams called brotherbands and must endure three months of gruelling training in seamanship, weapons and battle tactics. It's brotherband against brotherband, fighting it out in a series of challenges. There can be only one winner.
When Hal Mikkelson finds himself the unwilling leader of a brotherband made up of outcasts, he must step up to the challenge. The Heron brotherband might not have the strength and numbers of the other two teams, but with inventiveness, ingenuity and courage on their side, they might just surprise everyone.
Click here to buy The Outcasts from Booktopia,
Australia's No. 1 Online Book Shop
---
Click here to view John Flanagan' other series,
Ranger's Apprentice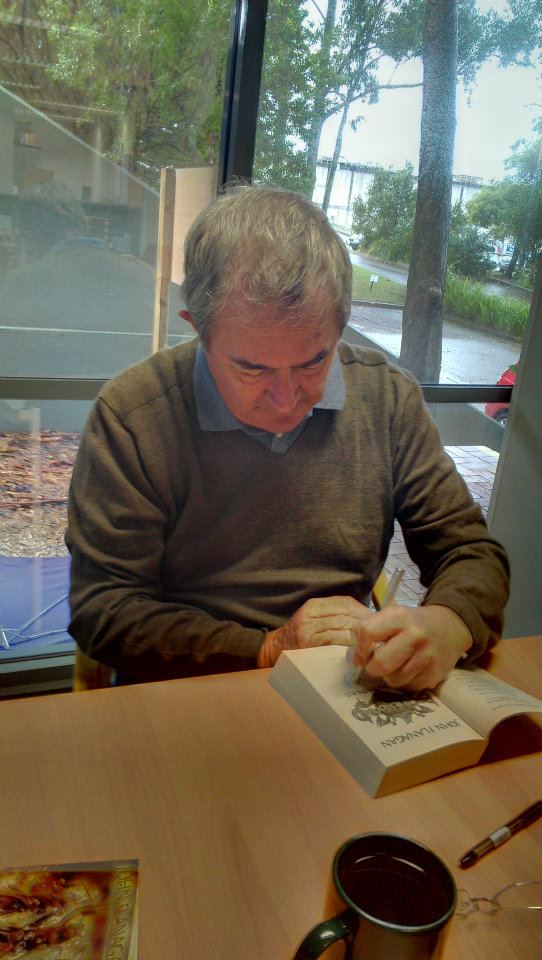 About the Contributor
While still in his twenties, John Purcell opened a second-hand bookshop in Mosman, Sydney, in which he sat for ten years reading, ranting and writing. Since then he has written, under a pseudonym, a series of very successful novels, interviewed hundreds of writers about their work, appeared at writers' festivals, on TV (most bizarrely in comedian Luke McGregor's documentary Luke Warm Sex) and has been featured in prominent newspapers and magazines. ​Now, as the Director of Books at booktopia.com.au, Australia's largest online bookseller, he supports Australian writing in all its forms. He lives in Sydney with his wife, two children, three dogs, five cats, unnumbered gold fish and his overlarge book collection. His novel, The Girl on the Page, will be published by HarperCollins Australia in October, 2018.