The Booktopia Book Guru asks
Cathy Kelly
bestselling author of The House on Willow Street, Homecoming, Once in a Lifetime, Lessons in Heartbreak and many more…

Six Sharp Questions
———————————–
1. Congratulations, you have a new book. What is it about and what does it mean to you?
The House on Willow Street is about how the past keeps following you around until you deal with it. For Danae, who lives in the coastal town of Avalon, that means facing up to her mysterious past and destroying the myth that she's this calm woman who lives alone at the top of Willow Street, with just her beautiful wolf-like dog and some mad chickens for company.
For sisters Tess and Suki, daughters of the 'Big House' which sits in ruins above Avalon, that means facing up to what happened to set their lives on a certain path twenty years ago.
As for what it means to me…. ooh, tough one. This was my thirteenth book and it was tricky to write, so it now fills me with pride that I got through it.
Click here to order a signed copy of The House on Willow Street from Booktopia,
Australia's No. 1 Online Book Shop
2. Times pass. Things change. What are the best and worst moments that you have experienced in the past year or so?
The best has been watching my sons grow and the sheer joy they bring into my life.
As for the worst, if I tell you, I will have to kill you.
3. Do you have a favourite quote or passage you would be happy to share with us?It doesn't need to be deep but it would be great if it meant something to you.
I get to watch a lot of kids' movies and I adore the Madagascar series. I particularly love the penquins and have taken their motto as my own:
'Just smile and wave, boys, just smile and wave.'
When McDonalds had a Madagascar promotion, I kept one of the penguins which used to (the batteries are now dead) say this. Will have to get a new one. Anyone got any ideas?
4. Writers have often been described as being difficult to live with. Do you conform to the stereotype or defy it? Please tell us a little about the day to day of your writing life.
I like to think I buck the trend in that I am incredibly practical and do not lie about on a chaise longue and demand grapes, because myself and my husband have to run a house and bring up our boys. So my day goes along the lines of get up and either myself or my husband lets the dogs out. (Three adorable Jack Russell sisters whom I call The Puplets of Loveliness) kiss them, make them brekkie, have coffee myself, get the boys' lunch, then leg it back upstairs to get the boys' up.
Finally, I drive my sons to school and we listen to CDs – I am determined to get them into Lenard Skynard and Sweet Home Alabama and they now love it.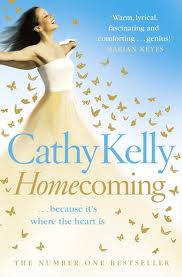 After school, I come home, have breakfast and write, as well as doing work-related emails, sticking on the odd washing load, etc. Are you getting the picture here? Normality. The thing is, I am immensely privileged to be able to work from home and be there for my sons to pick them up from school and help with homework, and cook dinner, so I schedule my work around school hours.
At night, I fall into a coma and knit – badly. But I love it. I don't think I'm difficult to live with, but then perhaps you need to email my husband…? Only kidding. I am a saint, really.
5. Some writers claim not to be influenced by the needs of the marketplace, while others seem obsessed by it. Would you please describe how the marketplace affects your writing (come on, tell the truth!).
If you write for the marketplace, YOU WILL FAIL. That's what I believe. If you do not write the truth that is in you, you may as well forget it. I can't speak for anyone else but that's what I believe in. I don't want to live a lie through my work, I put too much into it.
6. Unlikely Scenario: You've been charged with civilising twenty ill-educated adolescents but you may take only five books with you. What do you take and why?
Really, really hard questions and am rushing but….. OK.
1. Douglas Adams' The Hitchhiker's Guide to the Universe. Hysterically funny, off-the-wall, and easy to read. Let's get them into reading first. I am assuming they don't read.
2. Schindler's Ark – Thomas Keneally – an amazingly moving book about the plight of Jews during World War II, later made into the movie Schindler's List. I think they will need to understand a little about our world and our past and this book presents a stunningly sad and yet hopeful vision of one of the tragedies of life
3. The Hunger Games trilogy by Suzanne Collins – set in a dystopian future, teenagers are the protaganists – brilliant, brilliant stuff.
4. A Million Little Pieces – James Frey. This is huge book but realistic and grim vision of life addicted to drugs. There was, as you know, controversy about this as Frey had slightly sold this story as his own but it appears to have been not quite his own story. Either way, it's powerful and a pretty good 'don't take drugs, guys' message. You won't think a hash cigarette is quite so cool once you've read this.
Finally….ooooh, this is HARD. I did think of Jung Chang's Wild Swans, which is brilliant but dark too, and they're getting the darker side of life from Thomas Keneally and James Frey already. Catcher In The Rye – teenager-dom done fabulously. But no. Let's go for the entire Harry Potter series. Wonderfully written, gloriously enthralling and with a strong message of doing the right thing despite fear, these are great books.
Cathy, thank you for playing… and we look forward to seeing you soon!
---
Cathy Kelly is coming to Booktopia on 7th March 2012!
While Cathy  is here she will be joining us for
a Facebook chat!

Cathy will be answering your questions live!
So, make sure you get your questions ready.
This is going to be great!
---
Signed Copies: The House on Willow Street

will be available from 1st March 2012. However, Cathy Kelly is visiting Booktopia in person on 7th March 2012, and she has agreed to sign copies of her new book for Booktopia's customers. Therefore,we will only be shipping copies of the book after that date. If you would like to have your book sooner and are happy to have an unsigned copy please contact Customer Service via the Message Centre. Thank you.
BBGuru: I bet you all want to know more about Cathy's new novel The House on Willow Street – am I right?
So, here is the publisher's blurb –
Tess used to be happy with her lot: she lives in the idyllic Irish coastal village, Avalon, with her teenage son, Zach, and nine-year-old Kitty, and works in the local antiques shop. Her only regret in life is that everything went so horribly wrong with her first love. Then her marriage falls apart and her first love returns to Avalon.
Suki, Tess′s sister, fled Ireland years ago to marry politician Kyle Richardon, but when Suki discovers that a biographer is planning to tell all, there is only one place she can go to ensure that her secrets stay hidden.
Danae is the village postmistress in Avalon and she′s worked very hard to make sure nobody knows where she came from or who she is. Her past is her business and that′s the way she would like to keep it.
In Galway, Mara sits with a smile glued to her face at a wedding. She only wants to ask the groom one thing: why did he tell her he loved her? Needing to put her past behind her, Mara packs up her life and gets ready for a fresh start.
Can these four women lay their pasts to rest? Or do they need to look back before they can begin to live for the future?
Click here to order a signed copy of The House on Willow Street from Booktopia,
Australia's No. 1 Online Book Shop
Visit our Cathy Kelly author page
In 2010, Cathy Kelly answered my Ten Terrifying Questions
About the Contributor
While still in his twenties, John Purcell opened a second-hand bookshop in Mosman, Sydney, in which he sat for ten years reading, ranting and writing. Since then he has written, under a pseudonym, a series of very successful novels, interviewed hundreds of writers about their work, appeared at writers' festivals, on TV (most bizarrely in comedian Luke McGregor's documentary Luke Warm Sex) and has been featured in prominent newspapers and magazines. ​Now, as the Director of Books at booktopia.com.au, Australia's largest online bookseller, he supports Australian writing in all its forms. He lives in Sydney with his wife, two children, three dogs, five cats, unnumbered gold fish and his overlarge book collection. His novel, The Girl on the Page, will be published by HarperCollins Australia in October, 2018.