The Booktopia Book Guru asks
Rhonda Hetzel
author of Down to Earth: A Guide to Simple Living

Ten Terrifying Questions
 ————————-
1. To begin with why don't you tell us a little bit about yourself – where were you born? Raised? Schooled?
The first of our family came to Australia as convicts in 1799. My father's family lived in Queensland, my mother's family were in NSW. I was born and raised Sydney, went to a convent girl's school in Enfield and left Sydney to travel in the mid-1970s.
2. What did you want to be when you were twelve, eighteen and thirty?
I don't have clear memories of certain ages. I wanted to be a doctor when I was younger but university was expensive and my parents couldn't afford to send me there. I have been a writer all my life but I don't remember thinking about writing as a career until I was about 40.
3. What strongly held belief did you have at eighteen that you do not have now?
At 18, all my beliefs were strongly held and I'm pretty sure I would have been a real pain. I remember loving music then and hating football. But maybe the strongest urge for me was to shop and be fashionable. Now I rarely shop and I'm about as far removed from fashion as is possible.
4. What were three big events – in the family circle or on the world stage or in your reading life, for example – you can now say, had a great effect on you and influenced you in your career path?
I think my reading was influenced a lot by my mother and her sister. Mum always bought books and magazines for my sister and me and encouraged us to go to the library. My aunty gave us books for our birthdays and at Christmas. I still have some of them.
I was strongly influenced by reading Ulysses about 25 years ago. It showed me that language is beautiful and always changing.
But I guess what moved me towards writing more than anything else, was gaining an Arts Degree in my late 40s. I majored in Literature, Journalism and Communication. Overall though, I don't believe a writer can be taught. I think you can learn the technicalities of writing but I believe a creative force is within you when you're born, and is nurtured by your circumstances as you age.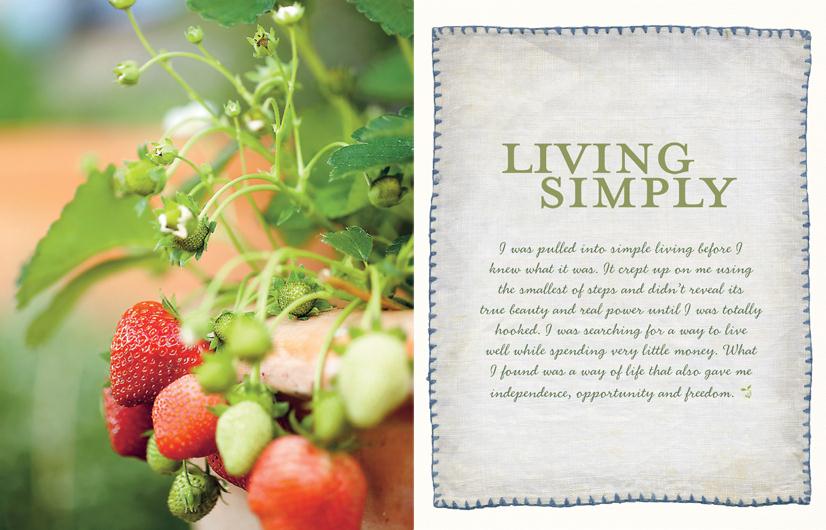 5. Considering the innumerable electronic media avenues open to you – blogs, online newspapers, TV, radio, etc – why have you chosen to write a book? aren't they obsolete?
My book is based on my blog and I wrote it because I was approached by Penguin and asked if I was interested in writing a book. Naturally I said yes. Who wouldn't say yes to Penguin? And no, it's still a wonderful thing to hold a book in your hands.
6. Please tell us about your latest book…
It's called Down to Earth – a guide to simple living. It's a practical guide to moving away from rampant consumerism and towards a simpler life. There are many pages full of information about growing vegetables, cooking from scratch, developing routines, home maintenance, looking after what you own, paying off debt, making soap and ginger beer and many other things. It also contains some of our story and I hope that is what will motivate readers to make their own changes and believe they too can live an enriched simple life.
Click here to buy Down to Earth from Booktopia, Australia's No.1 Online Book Shop
7. If your work could change one thing in this world – what would it be?
I would like to see every credit card buried six feet under. I know that's not realistic but at the very least, I'd like readers to think about only buying what they can pay for in cash.
8. Whom do you most admire and why?
Paul Keating. I love his strength of character, that he has strong beliefs and a sharp intelligence.
9. Many people set themselves very ambitious goals. What are yours?
My goal is to see my grandchildren grow to be strong and resilient adults.
10. What advice do you give aspiring writers?
Read, and write every day. Develop your own style and don't be afraid to take chances.
Rhonda, thank you for playing.
Click here to buy Down to Earth from Booktopia,
Australia's No.1 Online Book Shop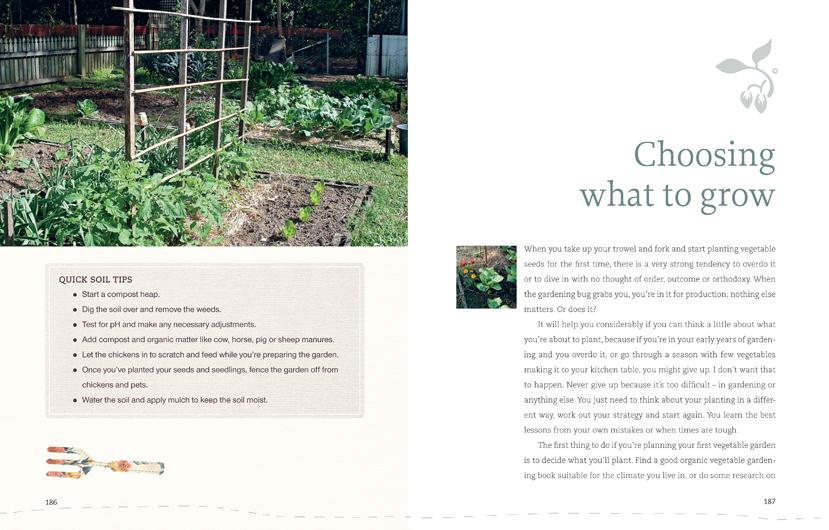 About the Contributor
While still in his twenties, John Purcell opened a second-hand bookshop in Mosman, Sydney, in which he sat for ten years reading, ranting and writing. Since then he has written, under a pseudonym, a series of very successful novels, interviewed hundreds of writers about their work, appeared at writers' festivals, on TV (most bizarrely in comedian Luke McGregor's documentary Luke Warm Sex) and has been featured in prominent newspapers and magazines. ​Now, as the Director of Books at booktopia.com.au, Australia's largest online bookseller, he supports Australian writing in all its forms. He lives in Sydney with his wife, two children, three dogs, five cats, unnumbered gold fish and his overlarge book collection. His novel, The Girl on the Page, will be published by HarperCollins Australia in October, 2018.