For many parents there is a point, not long after New Years Day, when the long summer school holidays stop being fun. By then the kids have played with, broken or got bored with their Christmas presents, and the weather is too hot, too wet, too cold, too perfect for them to go outside. Parents know what I mean. Suddenly the TV is boring, the Internet is boring, video games are boring, the kids turn on themselves and then on you. It is like The Lord of the Flies and you are the fat kid.
But Booktopia can help. Books. Yes, books. Throw the kids a googly, surprise them, confound them, give them a novel, or an activity book. They won't expect it…
Now, just imagine the scene…
You're lying on your towel, propped up on one elbow, gazing out over the bluest, most beautiful lagoon you've ever seen; the tropical sun is shining, small waves lap against the sand at your feet; somewhere, far, far away someone is playing reggae, it comes to you in waves on the breeze; you whisper to yourself a redundancy, you say – this is heaven.
And just at this most perfect point, your husband grumbles that he is bored. Your kids then chime in with – there is nothing to do here. And the whole perfect scene is spoilt because you didn't bring anything for them to read.
The new year has dawned, full of hope and promise. What better time than now to put those resolutions into practice? And just in case you need something to keep you on the straight and narrow, Booktopia has combed through the shelves to put together the very best selection to ensure that your fresh start is your best start.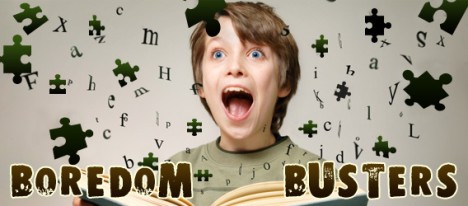 Too hot? Too cold? Too rainy? Too dry? If the long summer break is getting too much altogether, try breaking the monotony with these boredom busters. For kids of all ages, this collection is guaranteed to keep brains and hands busy.
Chicken Socks Activity Books (Ages 2 – 6)
Colour, Paint, Stick & Stamp
Early Learning & Education
Interactive, Pop-up & Novelty
Klutz Activity Books (Ages 6 & Up)
Usborne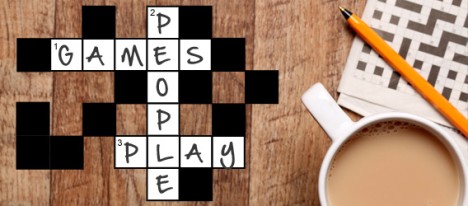 Whether it is numbers, letters, words or trivia, these puzzles and quizzes will really put you through your paces.
Crosswords
Puzzles & Quizzes
Sudoku & Number Puzzles
Trivia & Quiz Question Books
About the Contributor
While still in his twenties, John Purcell opened a second-hand bookshop in Mosman, Sydney, in which he sat for ten years reading, ranting and writing. Since then he has written, under a pseudonym, a series of very successful novels, interviewed hundreds of writers about their work, appeared at writers' festivals, on TV (most bizarrely in comedian Luke McGregor's documentary Luke Warm Sex) and has been featured in prominent newspapers and magazines. ​Now, as the Director of Books at booktopia.com.au, Australia's largest online bookseller, he supports Australian writing in all its forms. He lives in Sydney with his wife, two children, three dogs, five cats, unnumbered gold fish and his overlarge book collection. His novel, The Girl on the Page, will be published by HarperCollins Australia in October, 2018.