The Booktopia Book Guru asks
Indira Naidoo
author of The Edible Balcony : How to Grow Fresh Food in a Small Space Plus 60 Inspiring Recipes
Ten Terrifying Questions
————————–
1. To begin with why don't you tell us a little bit about yourself – where were you born? Raised? Schooled?
I was born in Pietermartizburg in South Africa to Indian parents and raised and schooled in Zambia, England, Australia and Zimbabwe. Now you can see why I can get a little confused about things.
2. What did you want to be when you were twelve, eighteen and thirty? And why?
When I was twelve I wanted to be a professional swimmer specialising in butterfly. I was a state representative swimmer in Tasmania and wanted desperately to represent Australia at the Commonwealth Games or at the Olympics. The only problem was I wasn't good enough.
When I was eighteen I wanted to be a journalist. We had just left civil war-torn Zimbabwe where we had lived for 4 years. There were former child soldiers in my class with horrific war wounds and amputations. I wanted to be a journalist so I could report on these injustices and human rights abuses.
And when I was thirty I met and fell in love with my husband Mark. He inspired me to be creative and laugh at myself a little more.
3. What strongly held belief did you have at eighteen that you do not have now?
When I was eighteen I didn't support euthanasia. Now I do. I think getting closer to old age makes you view these issues differently.
4. What were three big events – in the family circle or on the world stage or in your reading life, for example – you can now say, had a great effect on you and influenced you in your career path?
The first big event was our family moving to Zimbabwe during its violent civil war. I suddenly saw what a daily struggle life was for most people in the world. The second important influence was joining ABC TV News as a news cadet. Having access to the most important events and people of the day was a constant privilege and education.
The third most important event in my life was meeting and working with my husband. Easily the most creative person I've ever known.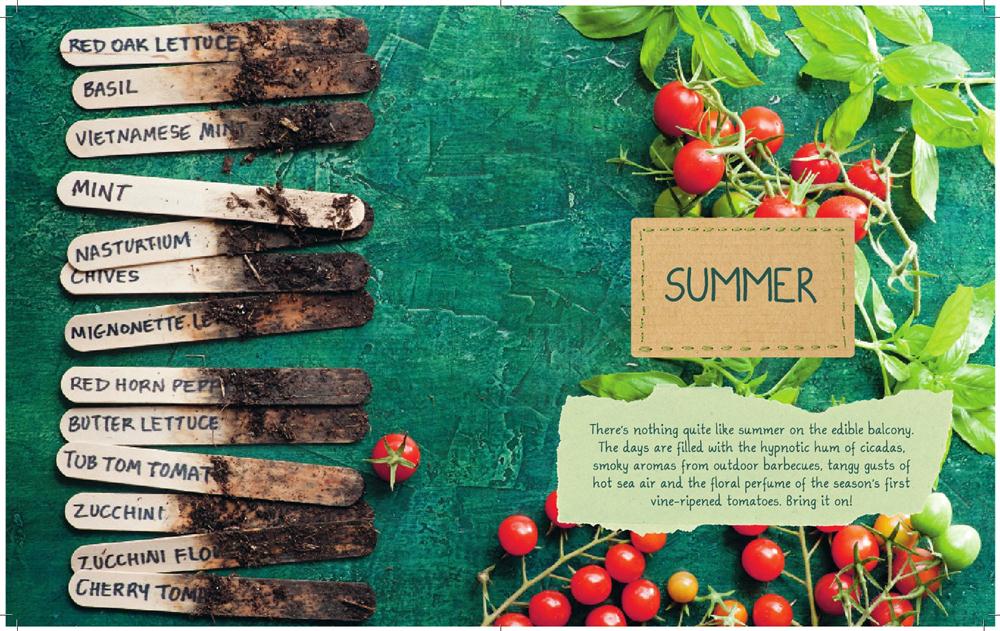 5. Considering the innumerable electronic media avenues open to you – blogs, online newspapers, TV, radio, etc – why have you chosen to write a book? aren't they obsolete?
Books are still seen as the most 'serious' form of communication. People may listen to your ideas if you broadcast them on radio or television or publish them in a newspaper or a blog but writing a book gives your ideas gravitas and greater influence.
6. Please tell us about your latest book…
My new book The Edible Balcony explains how to grow some of your own fruit, herbs and vegetables even if you only have a small space such as a balcony or a courtyard. I also give readers some delicious seasonal recipe ideas for your produce.
(BBGuru: publisher's blurb –
Join popular media personality and foodie Indira Naidoo as she embarks on a mission to transform her tiny thirteen-floor balcony into a bountiful kitchen garden.  She soon establishes a productive urban oasis that takes just ten minutes a day to maintain, yet provides her with an ever-changing selection of fresh fruit, herbs and vegetables.
Featuring 60 delicious recipes showcasing her home-grown produce, plus plenty of practical advice, The Edible Balcony charts a year in the life of Indira's balcony garden and gives a season-by-season account of the triumphs and challenges she faces.
This warm and engaging book will inspire even the most reluctant green thumbs to channel their inner gardeners and reconnect with nature, while also saving money and reducing their carbon footprint.)
7. If your work could change one thing in this world – what would it be?
To empower the disempowered.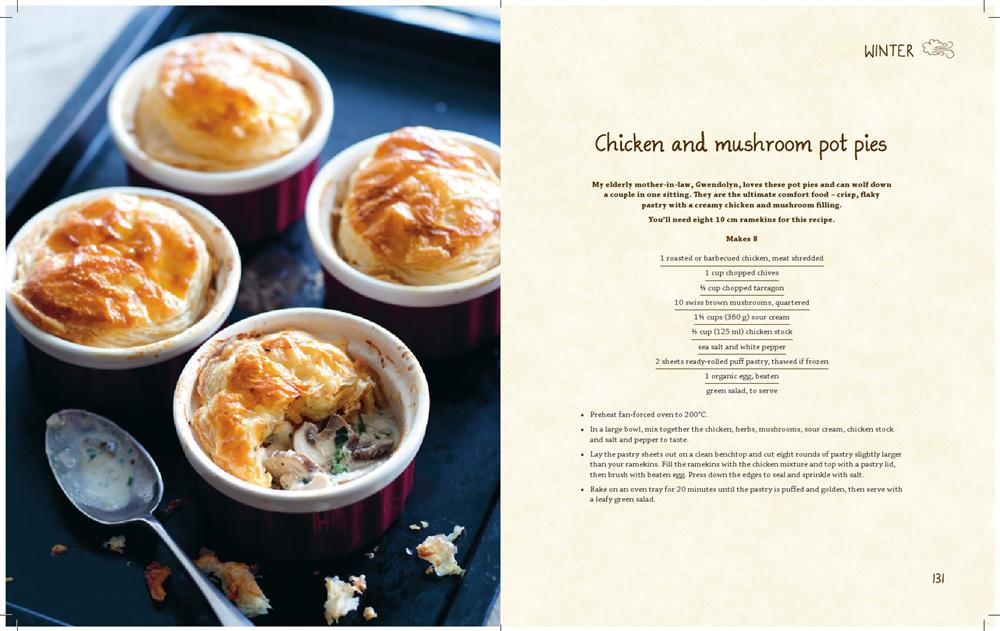 8. Whom do you most admire and why?
I most admire my husband. He is generous with his time and praise and always wants to make people feel better about themselves.
9. Many people set themselves very ambitious goals. What are yours?
Not ambitious at all. I just want to change the world.
10. What advice do you give aspiring writers?
Only write what you are passionate about. It's the passion that will see you through the at times challenging but ultimately rewarding process of writing a book.
Indira, thank you for playing.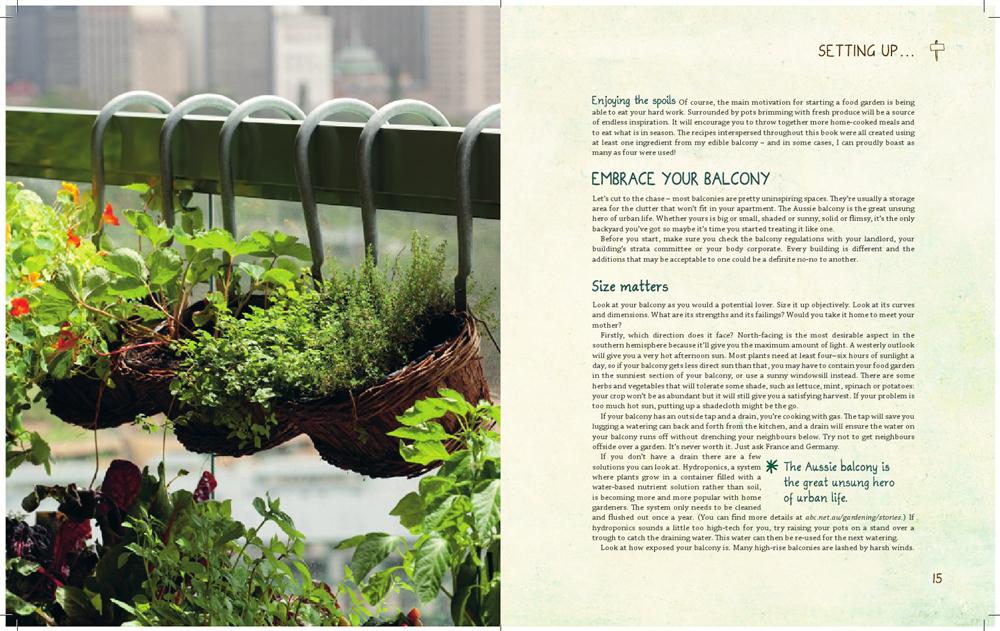 About the Contributor
While still in his twenties, John Purcell opened a second-hand bookshop in Mosman, Sydney, in which he sat for ten years reading, ranting and writing. Since then he has written, under a pseudonym, a series of very successful novels, interviewed hundreds of writers about their work, appeared at writers' festivals, on TV (most bizarrely in comedian Luke McGregor's documentary Luke Warm Sex) and has been featured in prominent newspapers and magazines. ​Now, as the Director of Books at booktopia.com.au, Australia's largest online bookseller, he supports Australian writing in all its forms. He lives in Sydney with his wife, two children, three dogs, five cats, unnumbered gold fish and his overlarge book collection. His novel, The Girl on the Page, will be published by HarperCollins Australia in October, 2018.