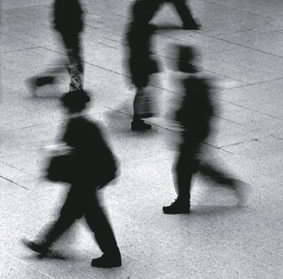 Life is so busy! I need to buy time. I'll steal it if necessary. I need more time with my partner, the kids, my family, my ambitions and with myself. But I am not unique in this. We all seem to need more time.
Recently, while lying in bed facing the oblivion of sleep, I recognised that another day had departed before I had had the time to acknowledge its arrival. I began to wonder then how Leonardo da Vinci accomplished so much in one short life. And how Napoleon conquered Europe, wrote the Civil Code, had two wives, many lovers and retired, still youthful, to the lovely St Helena. Or how Dickens managed to write the Pickwick Papers, a play, his Sketches by Boz, edit a newspaper, all at once, at the age of twenty four. John Lennon was only forty when he was killed.
In the midst of my nocturnal anxiety attack a saner voice intruded. It was my wiser self, who said, with a patronising chuckle, Contrary to your weak-minded suspicions, theirs was not a twenty eight hour day. Dickens did not accomplish so much, at such a high standard, because Victorians had more time than us. People who accomplish great things don't have more time, they have more interests. They lead full, rich lives.
That's great, wise self, I replied, but I lead a full life, too. So full, in fact, that it doesn't fit into my day. I have more interests than anyone in the past could possibly have had. Just check out my StumbleUpon discoveries, my Facebook likes, my YouTube account or my Google history. And I have relationships with real people, too. I've got a partner, kids, parents, siblings, friends and on top of that I have Facebook friends, work types, tweeps. My life is very, very full, thank you very much. That's WHY I have no time… isn't it?
No.
Okay. Tell me, wise self, where has all my time gone?
Nowhere, stupid self. It's been here all along. Time only seems to fly because you and I don't attempt the impossible. We need to attempt something we know is unachievable. Yes, unachievable. We pretend that the small, mean things we fill our time with take more effort than they really do. And then we congratulate ourselves on reaching goals everyone reaches. You know, even cave people raised children. Every one of our ancestors did as much. They spent their days making a living, too. That's not enough.
No, stupid self, don't speak. I know what you're going to say, because I am you, you're going to say that you're working for your children's sake. Well, the truth is harsh but nonetheless, true. If you want interesting, successful, well-rounded children you have to be interesting, successful, well-rounded yourself. I don't mean you have to be on the BRW top earners list, that kind of success is often a sign of failures elsewhere.
The key to the kind of success I am talking about is having time to think.
So, stupid self, if you want us to have more time, learn to love the detail – in everything. The more one knows, the slower the passage of time. Take in the complexity of life – the minutiae, the ornaments, the subtlety, the noise and the immensity, rather than consume the Dummies version of life which is slipstreamed, economical and silent.
I know that getting the gist of something saves time. We get the gist of the news, of politics, the gist of our relationships, of the kids, of sex, the gist of religion, the gist of science, of history, literature and art. Woody Allen once joked about such behaviour by saying he took a speed reading course, then read War and Peace. He added, it's about Russia.
But why, wise self, are we in such a rush all the time?
Because we have no time.
And why do we have no time?
Because, stupid self, there are many more slight, shallow interests than deep and we feel we must rush from one shallow thing to another. But the strangest aspect of our misdirected effort is this – we save time so that later we may kill it.
And later never comes.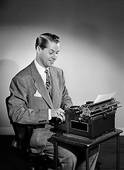 Yes, stupid self, you're right, later never comes.
So we don't need to be up on everything?
No, most things in life are ephemeral, including ourselves. We must choose what we should spend our time on. We must be selective. If we can't choose, we should take advice from History. A meaningful life cannot be lived on the gist alone. Effort, focus and concentration will slow down time. Think up-hill rather than down hill and make sure you choose to ascend a mountain whose summit is far too high to reach.
And that was where my conversation with myself ended. Did I ever get to sleep? I did eventually. Have I taken on any of the recommendations made by wise self? Sort of. I still have to write this guff for a living but at least I now know that when I complain – I have no time! – what I am really saying is this – I have not been using my brain.
About the Contributor
While still in his twenties, John Purcell opened a second-hand bookshop in Mosman, Sydney, in which he sat for ten years reading, ranting and writing. Since then he has written, under a pseudonym, a series of very successful novels, interviewed hundreds of writers about their work, appeared at writers' festivals, on TV (most bizarrely in comedian Luke McGregor's documentary Luke Warm Sex) and has been featured in prominent newspapers and magazines. ​Now, as the Director of Books at booktopia.com.au, Australia's largest online bookseller, he supports Australian writing in all its forms. He lives in Sydney with his wife, two children, three dogs, five cats, unnumbered gold fish and his overlarge book collection. His novel, The Girl on the Page, will be published by HarperCollins Australia in October, 2018.