In The Pirates! Band of Misfits, Hugh Grant stars in his first animated role as the luxuriantly bearded Pirate Captain — a boundlessly enthusiastic, if somewhat less-than-successful, terror of the High Seas. With a rag-tag crew at his side (Martin Freeman, Brendan Gleeson, Russell Tovey, and Ashley Jensen), and seemingly blind to the impossible odds stacked against him, the Captain has one dream: to beat his bitter rivals Black Bellamy (Jeremy Piven) and Cutlass Liz (Salma Hayek) to the much coveted Pirate Of The Year Award.
It's a quest that takes our heroes from the shores of exotic Blood Island to the foggy streets of Victorian London. Along the way they battle a diabolical queen (Imelda Staunton) and team up with a haplessly smitten young scientist (David Tennant), but never lose sight of what a pirate loves best: adventure!
The film is based on Gideon Defoe's book The Pirates! in an Adventure with Scientists.
All The Pirates! books will be reissued before the film's release.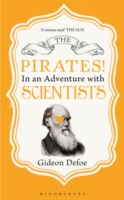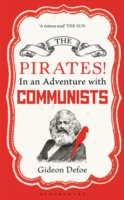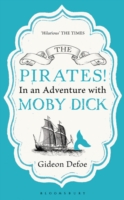 About the Contributor
While still in his twenties, John Purcell opened a second-hand bookshop in Mosman, Sydney, in which he sat for ten years reading, ranting and writing. Since then he has written, under a pseudonym, a series of very successful novels, interviewed hundreds of writers about their work, appeared at writers' festivals, on TV (most bizarrely in comedian Luke McGregor's documentary Luke Warm Sex) and has been featured in prominent newspapers and magazines. ​Now, as the Director of Books at booktopia.com.au, Australia's largest online bookseller, he supports Australian writing in all its forms. He lives in Sydney with his wife, two children, three dogs, five cats, unnumbered gold fish and his overlarge book collection. His novel, The Girl on the Page, will be published by HarperCollins Australia in October, 2018.