The Lumatere Chronicles
Froi of the Exiles (available in October 2011)
Blood sings to blood … Those born last will make the first … For Charyn will be barren no more.
Three years after the curse on Lumatere was lifted, Froi has found his home … or so he believes. Fiercely loyal to the Queen and Finnikin, Froi has been taken roughly and lovingly in hand by the Guard sworn to protect the royal family, and has learned to control his quick temper with a warrior's discipline. But when he is sent on a secretive mission to the kingdom of Charyn, nothing could have prepared him for what he finds in its surreal royal court. Soon he must unravel both the dark bonds of kinship and the mysteries of a half-mad princess in this barren and mysterious place.
It is in Charyn that he will discover there is a song sleeping in his blood … and though Froi would rather not, the time has come to listen.
Gripping and intense, complex and richly imagined, Froi of the Exiles is a dazzling sequel to Finnikin of the Rock, from the internationally best-selling and multi-award-winning author of Looking for Alibrandi, Saving Francesca,, On the Jellicoe Road and The Piper's Son.
Pre-order your copy of  Froi of the Exiles here
Finnikin of the Rock and his guardian, Sir Topher, have not been home to their beloved Lumatere for ten years. Not since the dark days when the royal family was murdered and the kingdom put under a terrible curse. But then Finnikin is summoned to meet Evanjalin, a young woman with an incredible claim: the heir to the throne of Lumatere, Prince Balthazar, is alive.
Evanjalin is determined to return home and she is the only one who can lead them to the heir. As they journey together, Finnikin is affected by her arrogance . . . and her hope. He begins to believe he will see his childhood friend, Prince Balthazar, again. And that their cursed people will be able to enter Lumatere and be reunited with those trapped inside. He even believes he will find his imprisoned father.
But Evanjalin is not what she seems. And the truth will test not only Finnikin's faith in her . . . but in himself.
Booktopia Comments: Guest reviewer Shoshana Booth gives us her verdict on Melina Marchetta's new novel The Piper's Son. To read Shoshana's review…and to leave a comment – CLICK HERE
About the Author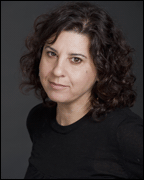 Melina Marchetta's first novel, Looking for Alibrandi, swept the pool of literary awards for young adult fiction in 1993, winning the Children's Book Council of Australia (CBCA) Book of the Year Award (Older Readers) among many others. In 2000 it was released as a major Australian film, winning an AFI award and an Independent Film Award for best screenplay as well as the NSW Premier's Literary Award and the Film Critics Circle of Australia Award.
Melina taught secondary school English and History for ten years, during which time she released her second novel, Saving Francesca, in 2003, followed by On the Jellicoe Road in 2006, and Finnikin of the Rock in 2008. Saving Francesca won the CBC Book of the Year Award for Older Readers. On the Jellicoe Road was also published in the US as Jellicoe Road, and it won the prestigious American Library Association's Michael L Printz Award for Excellence in Young Adult Literature in 2009. In 2008, Melina's first work of fantasy, Finnikin of the Rock, won the Aurealis Award for Best Young Adult Novel and was shortlisted for the 2009 CBCA Award for Older Readers. Melina's most recent novel, The Piper's Son, was published in 2010 and has been long-listed for the Miles Franklin Award and shortlisted for the New South Wales Premier's Literary Awards. Melina's novels have been published in more than sixteen countries and twelve languages.
Melina lives in Sydney, where she writes full-time.
About the Contributor
While still in his twenties, John Purcell opened a second-hand bookshop in Mosman, Sydney, in which he sat for ten years reading, ranting and writing. Since then he has written, under a pseudonym, a series of very successful novels, interviewed hundreds of writers about their work, appeared at writers' festivals, on TV (most bizarrely in comedian Luke McGregor's documentary Luke Warm Sex) and has been featured in prominent newspapers and magazines. ​Now, as the Director of Books at booktopia.com.au, Australia's largest online bookseller, he supports Australian writing in all its forms. He lives in Sydney with his wife, two children, three dogs, five cats, unnumbered gold fish and his overlarge book collection. His novel, The Girl on the Page, will be published by HarperCollins Australia in October, 2018.